This show, which was presented at the Old Sorting Office in London, was all about the colour and the movement for the London Collections: Men Spring/Summer 2013. The models used for this show were interesting, as there were quite a number of mature models working along with the young ones – something I felt was really good to see. A nice little surprise was to see Topman's Design Director Gordon Richardson walking along the runway, along with the street cast models, like a real pro! He wore the Byron navy travel jacket which is the best selling product in the collection.
There was a bold range of colours used which I thought was delightful, and perhaps not so surprising when I mention Oliver was influenced by the works of Ben Nicholson, a painter of abstract compositions. Russian Modernism also played a part, demonstrating classic tailoring and knitwear pieces in orange, Royal blue, pink. Suits came in olive green, Royal blue and there were jackets in prints. Footwear included new laceless grain derby shoes, worn with rolled up trouser hems, without socks.
I had a ticket for a good seat but I wanted to sit with the pro photographers right at the end of the runway – just to sample the view and the experience. To my amusement, the PRs (who are lovely friends) were very surprised – so much so, they even said that if I changed my mind, I could return to my allocated seat if I wanted to. My friends there also felt I had taken leave of my senses, haha but I do not regret it. I really enjoyed the moment – the photographers were all really good to me, and quite happy to accommodate me there, in their space, as their guest. After it was all over, a couple of attendees asked if they could take photos of me, and I happily obliged before moving on!
Celebs I spotted included David Gandy and Dermot O'Leary! Alexa Chung was there as well.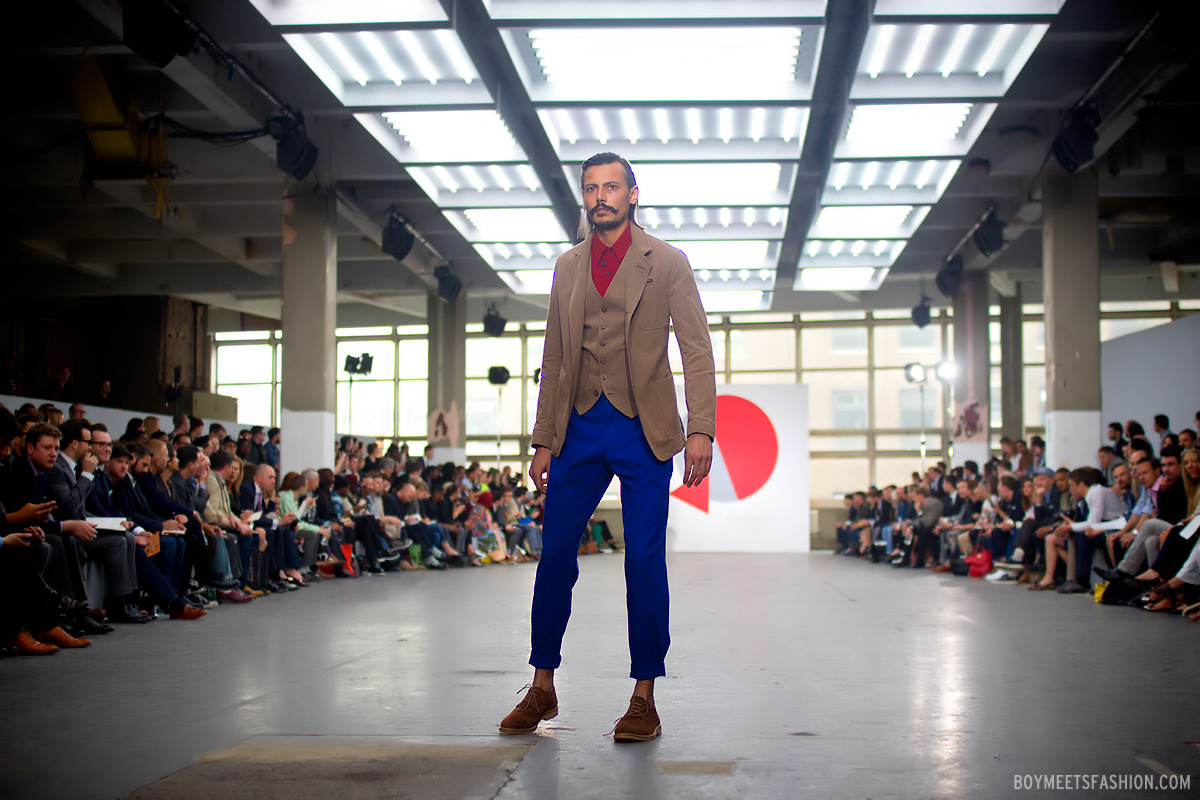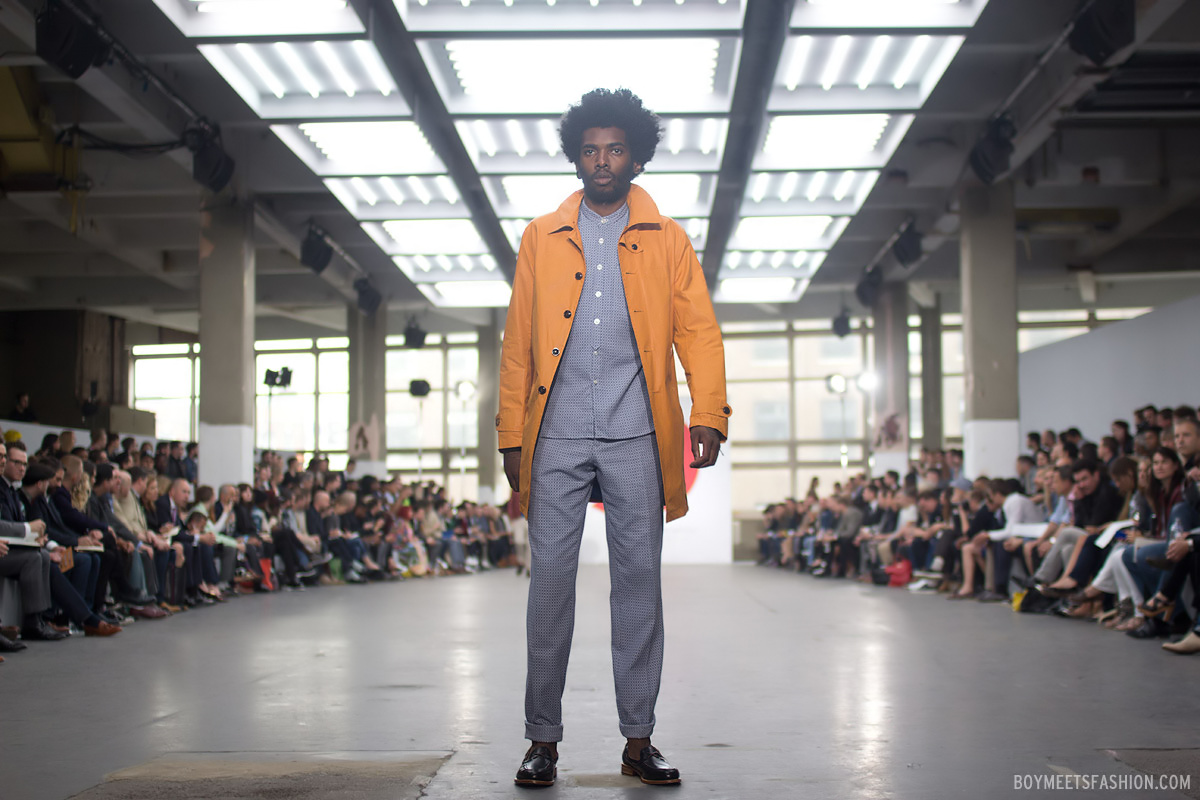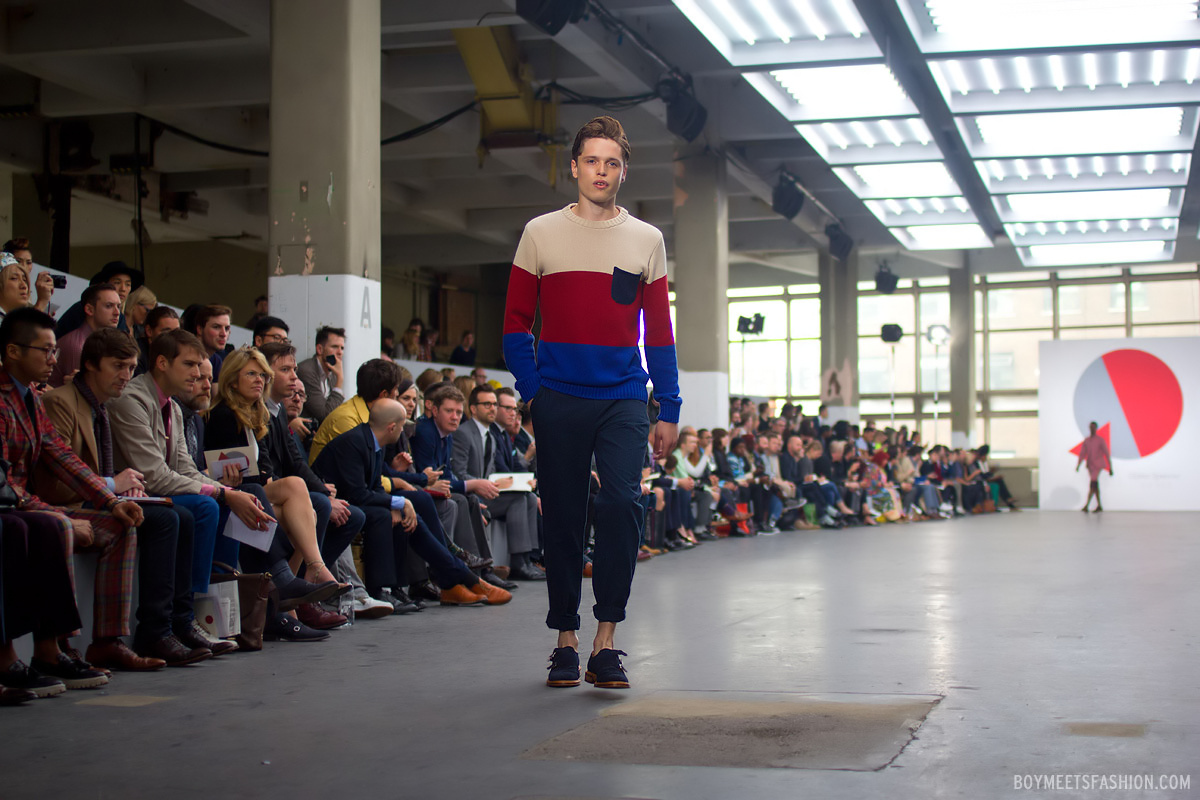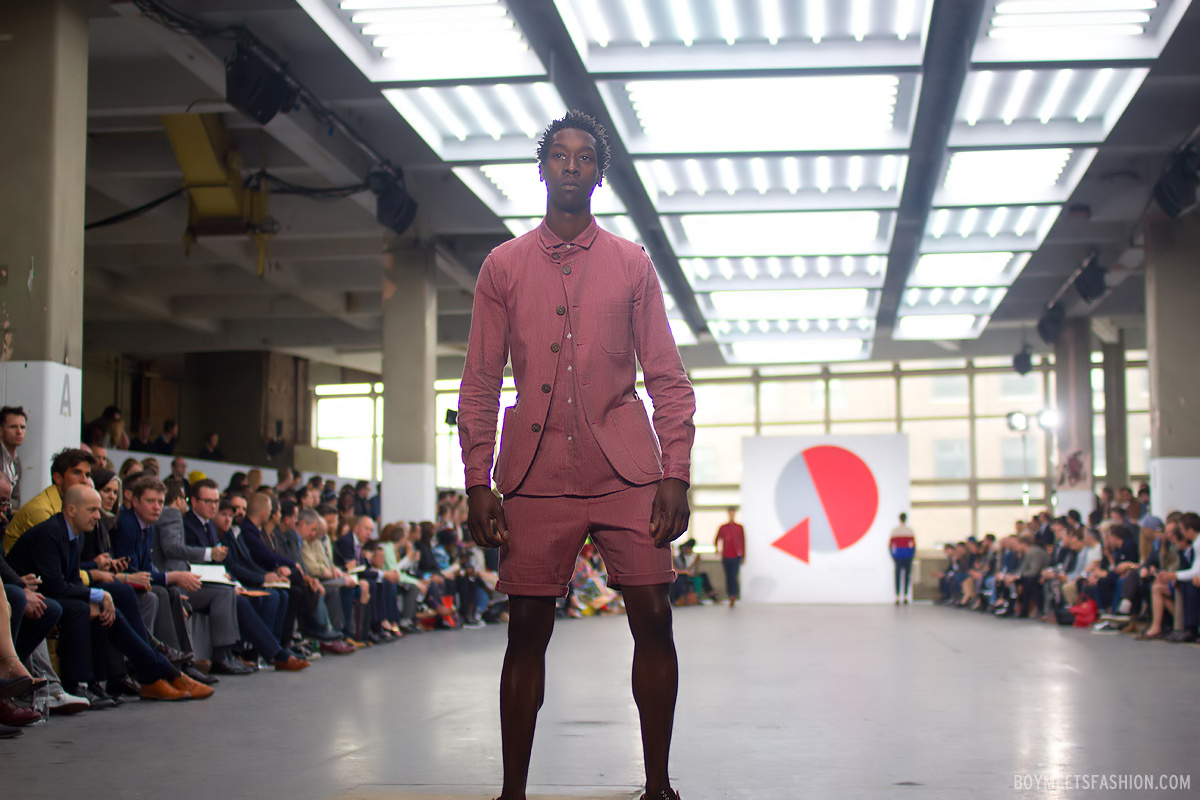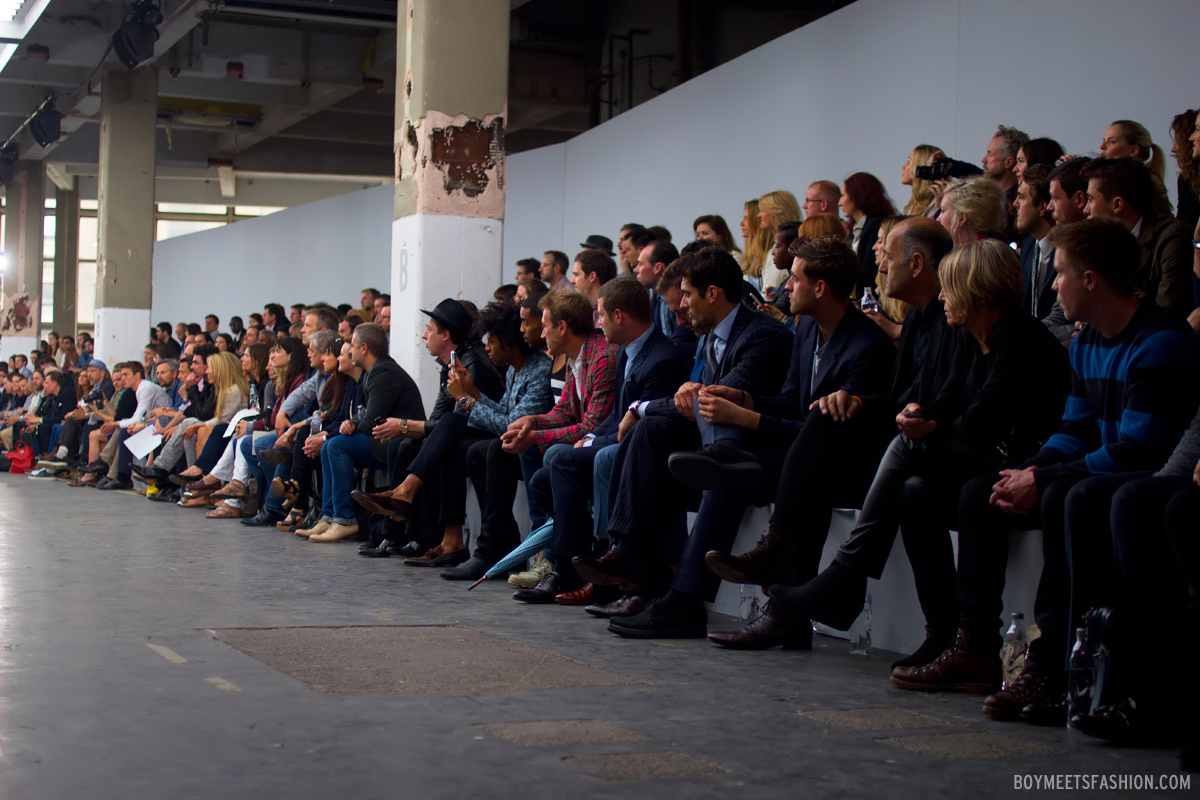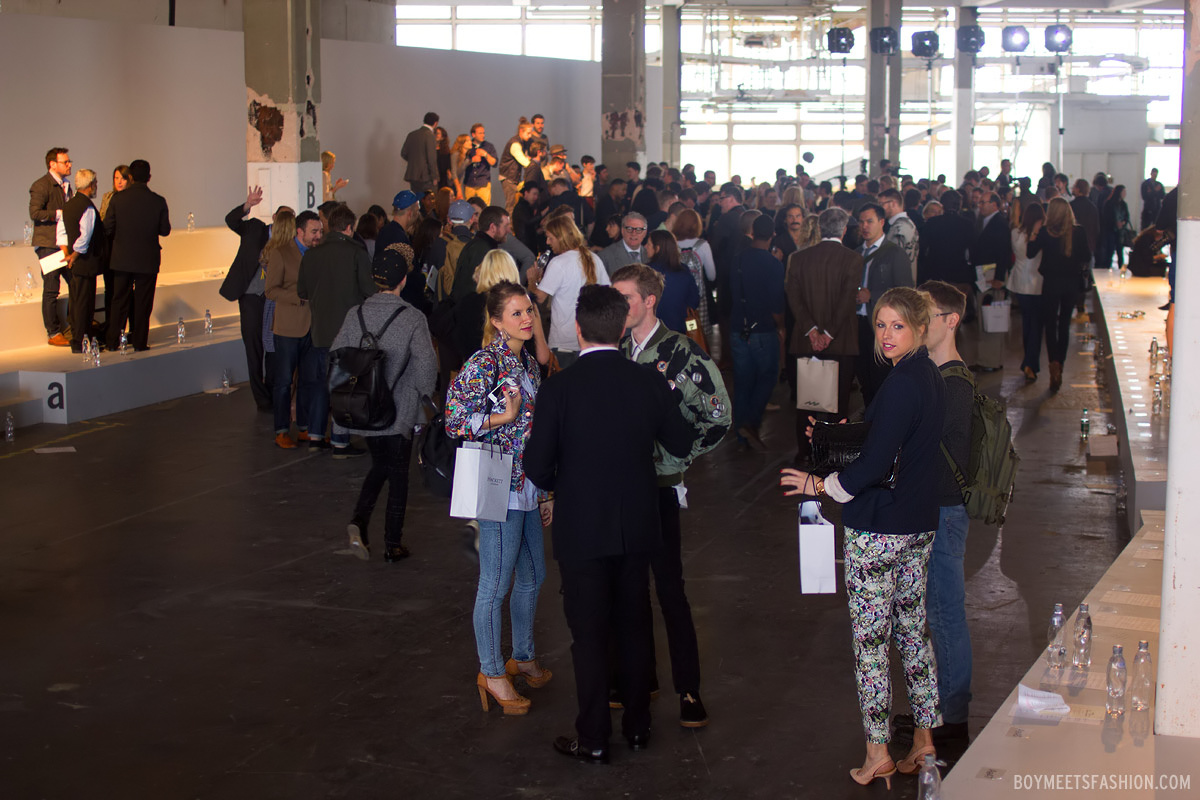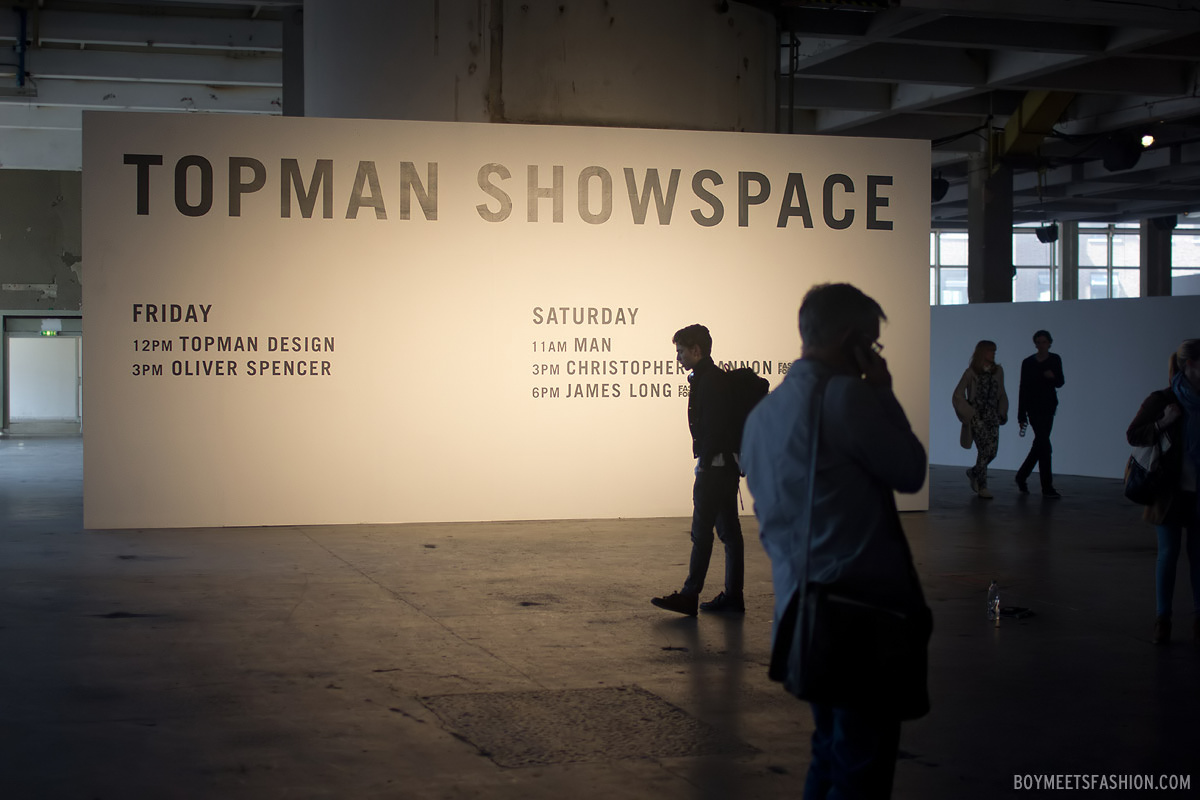 SLIDESHOW AND GALLERY BELOW:

FOLLOW ME ON
TWITTER
FACEBOOK