….Christian Louboutin of course. Last Thursday the worldwide online PR manager, Susie, took me out for drinks at a nearby cafe situated just metres away from the Mount Street CL store. It was not the first time we had met, I have known her for a good few months now and originally met her at a MR PORTER party. She was the loveliest, sweetest person you could hope to meet – all smiles and genuinely charming.
At the cafe, we had the most enjoyable chat – discussing life – particularly how we got to the point where we are in our careers now. Then we moved onto relationships and Christian Louboutins! Whilst looking at the menu, I had asked her for some recommendations. Susie told me their brownies were something quite special so I went for one, and my goodness, special they certainly are. Again she was quite charming and a real joy to talk to – a good conversationalist and listener.
I took these photos of her shoes quite simply because for the first few minutes I could not stop glancing at them. I absolutely adore spikes and these flat shoes were quite sensational to look at, particularly in person, that I could not possibly let her escape without taking up the opportunity to capture them on my camera.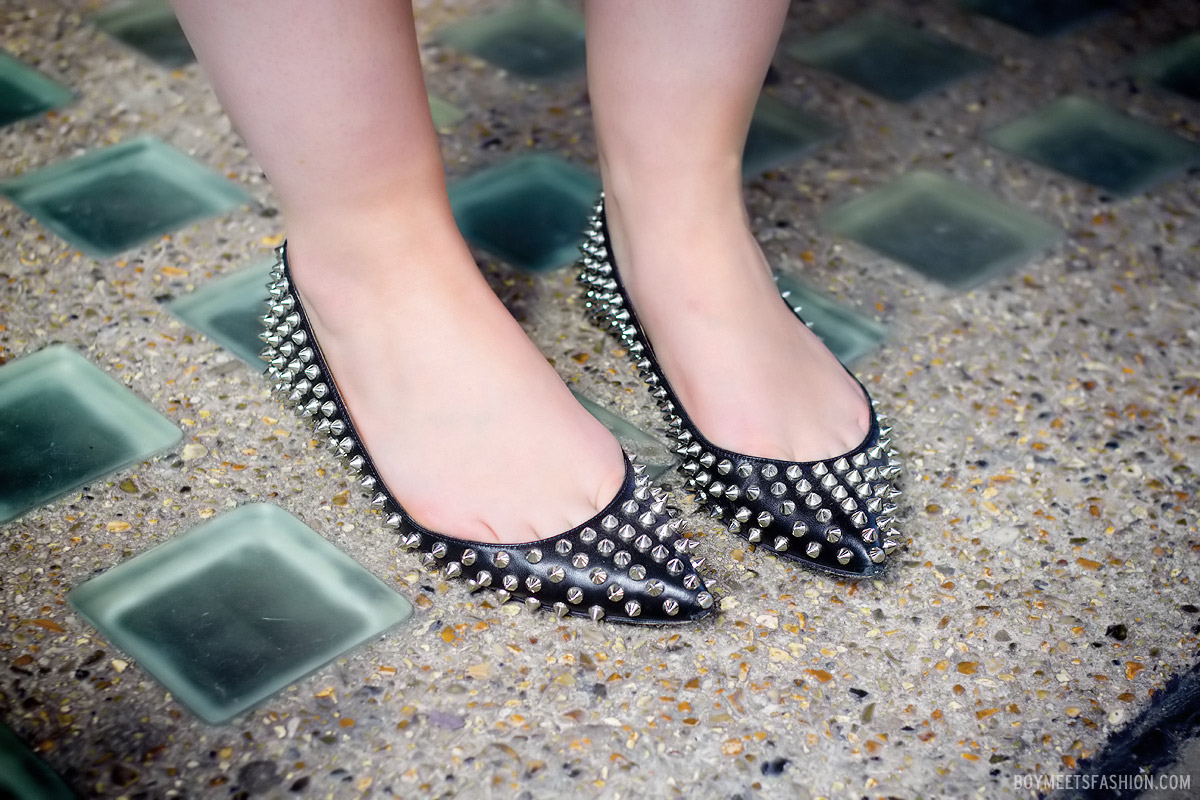 And the bag was a delight too!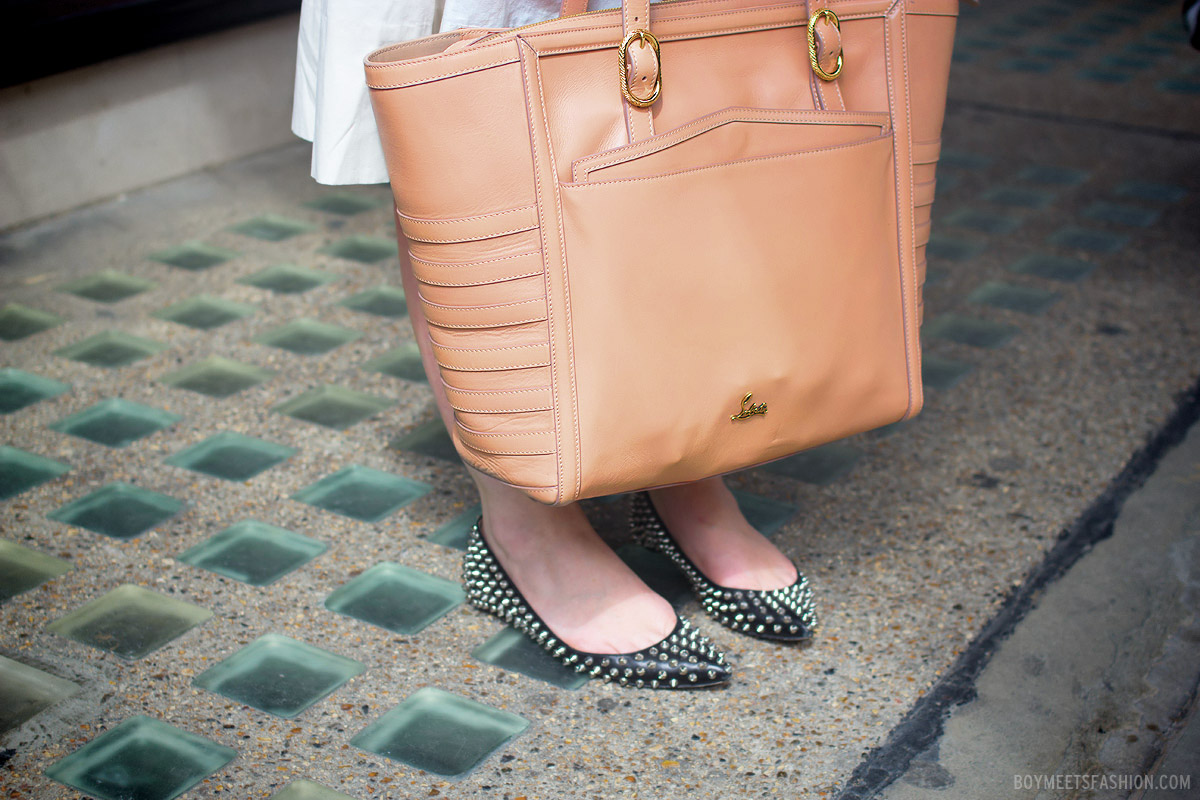 FOLLOW ME ON
TWITTER
FACEBOOK