Gosh, it has been a WHILE since I posted my last outfit photo. Trouble is, I do not know anyone who knows how to use a DSLR camera. Whenever I do hand over my camera to someone else, a number of things go wrong:
1) They press the button to take the photo but don't press it properly, so the camera ends up not taking a photo.
2) My face/body is often not in focus.
3) The image ends up blurry.
Then shooting your own photos using a tripod, self-timer and a remote is a pain as well when you are shooting outside because it's terribly time-consuming. You spend so much time wondering if you are standing in the right place to ensure you got your entire body in the frame. Are you standing too close? Too far? Then making sure you get the exposure correct. It took me about an hour to shoot all these. If I had a clone of myself or someone who knew how to handle a DSLR, it would have taken a 3-4 minutes – max. Hopefully soon I will be able to find a fashion blogger friend who is super handy with DSLRs so we can take each other's outfit photos for our blogs!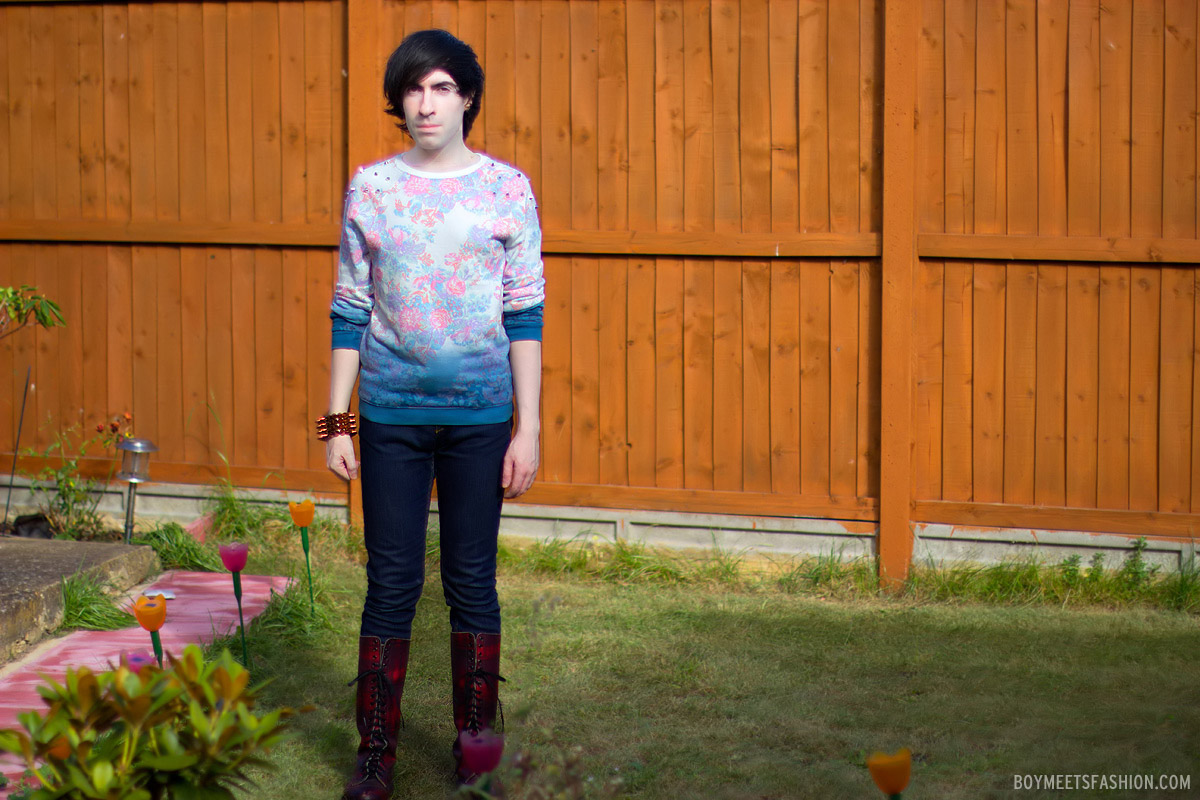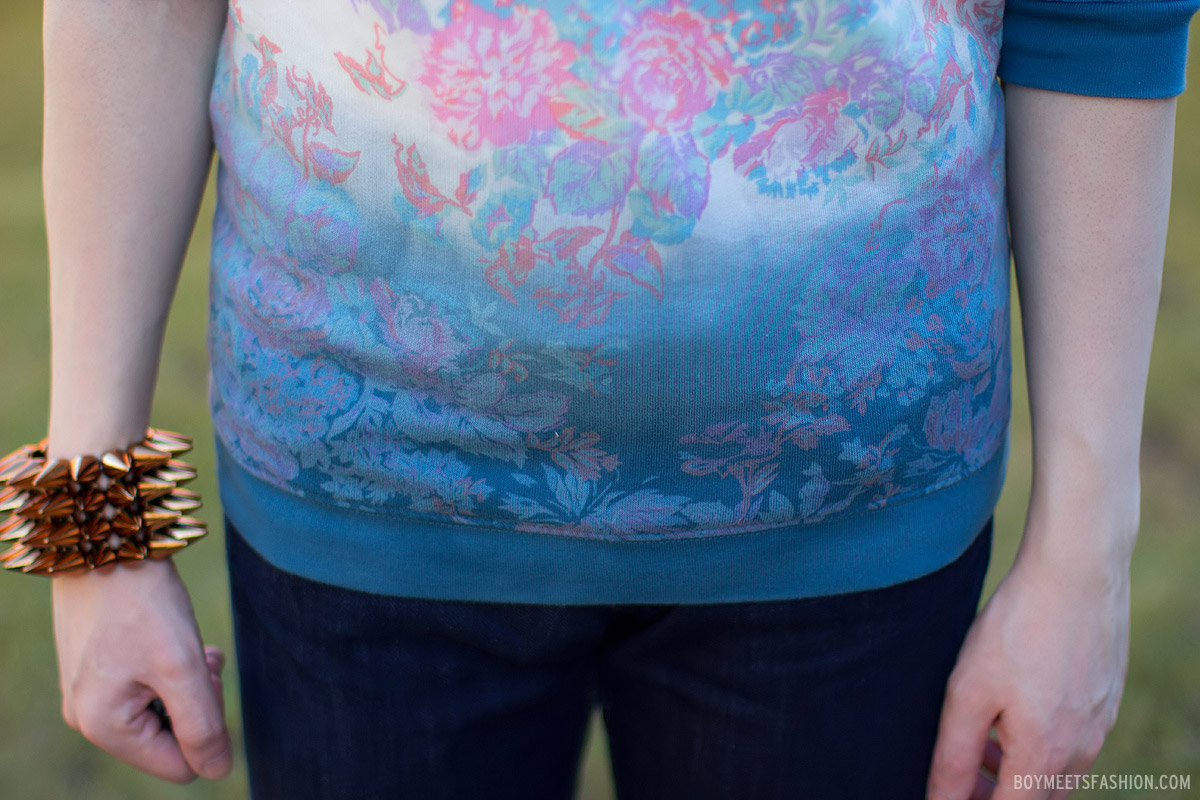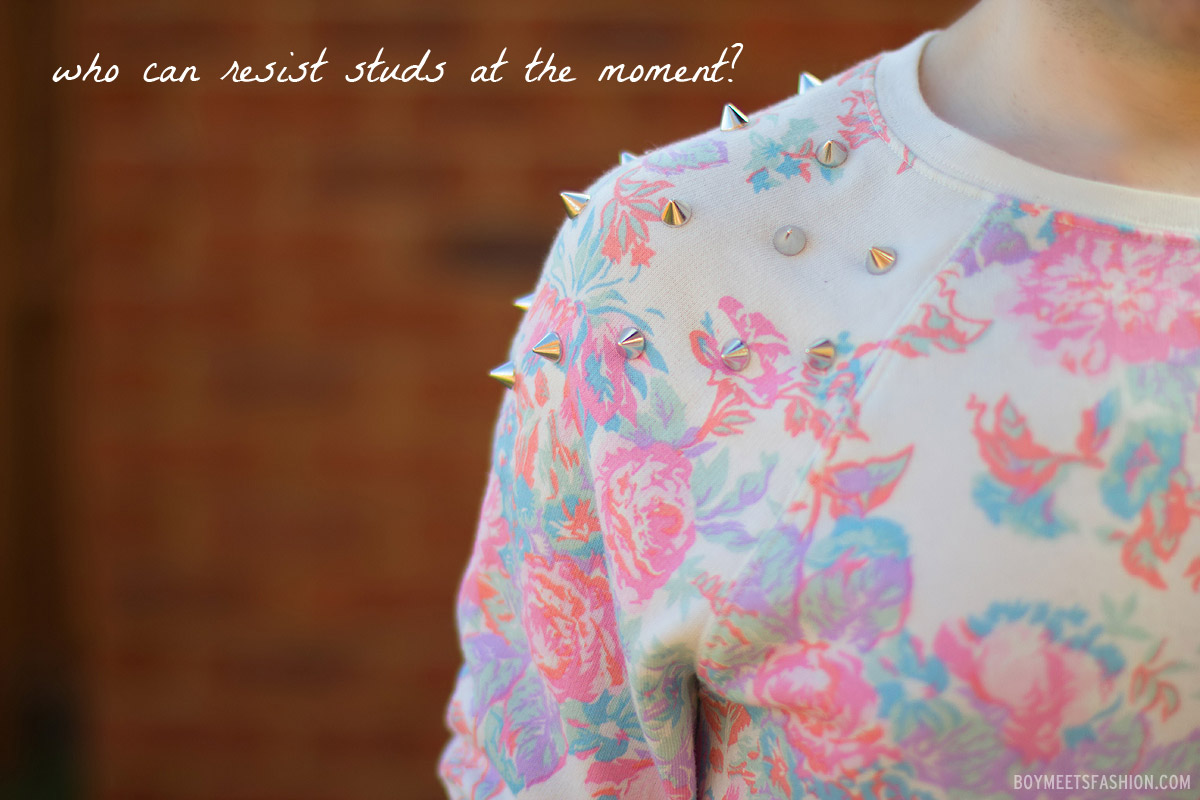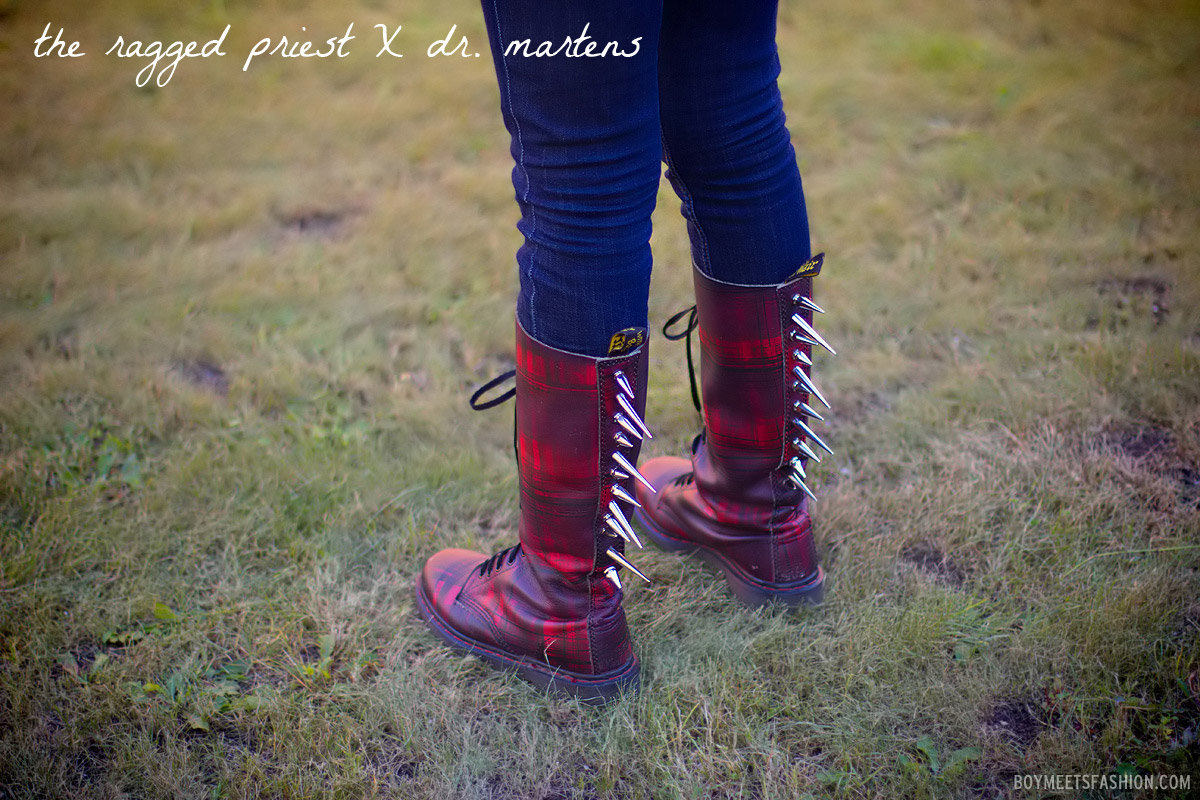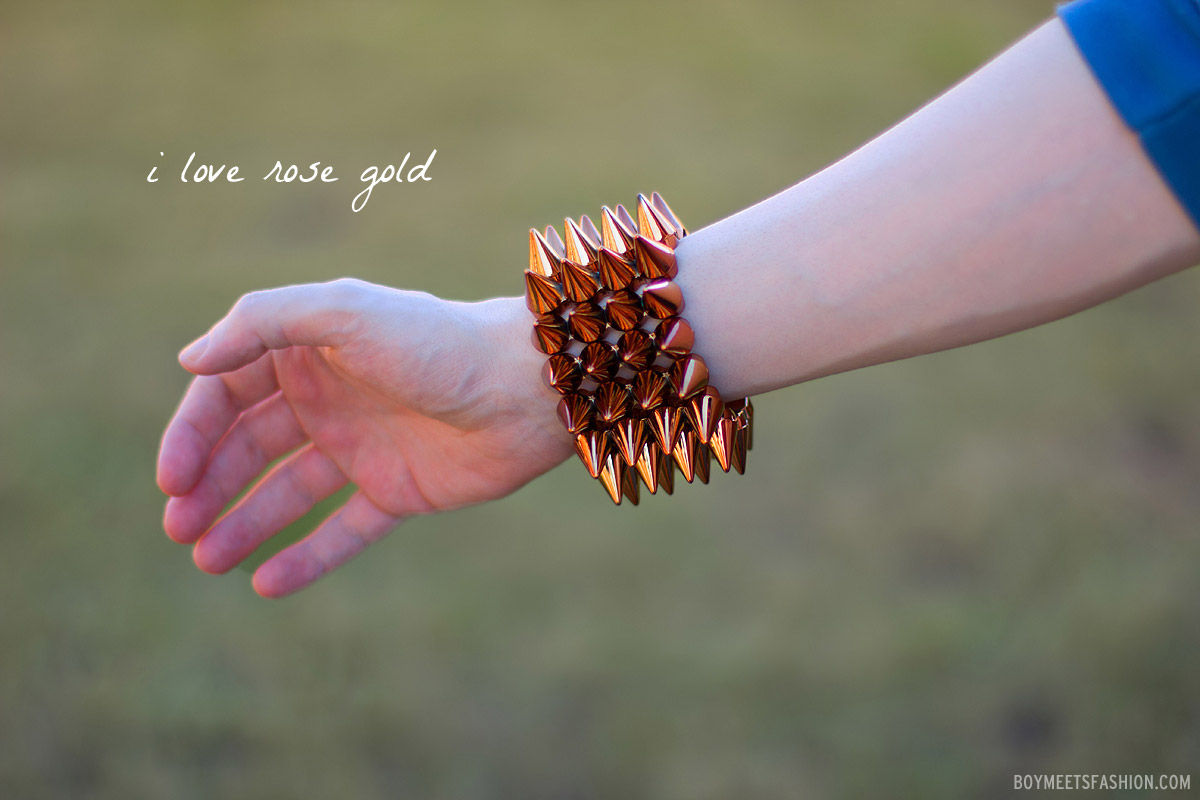 TOP: TOPSHOP
BRACELET: ASOS
BOOTS: THE RAGGED PRIEST (modified Dr. Martens)
These photos were taken yesterday. I fell in love with the top straight away and had to get it! Hardly surprising considering it contains the 3 trends I love at the moment: florals, studs and dip-dye! The Ragged Priest boots are also very special since they are rare and one of the kind. They are unique as far as I know because they are a one-off piece. I have meaning to experiment with jewellery for some time now as I love experimenting with styles and curiously wondered whether I could pull them off or not. So I bought these spiked bracelets in rose gold because it is a colour I love at the moment.
What do you think of my outfit? Did I pull off wearing the jewellery? You have probably seen so many bloggers wearing rose gold watches over the last few weeks, and now the colour is making its way to shoes as well!