If you have been reading my blog in the last few days then you may be aware that I am participating in a style challege with Marks & Spencer. The challenge is to decide how I would style my M&S suit based on an interview scenario I am told about each week by the brand's PR team. Last week it was all about dressing for an interview at a fashion house. This time I have been set the task of choosing what I would wear for an interview for a more senior role at a corporate firm.
So I decided to go for a formal look.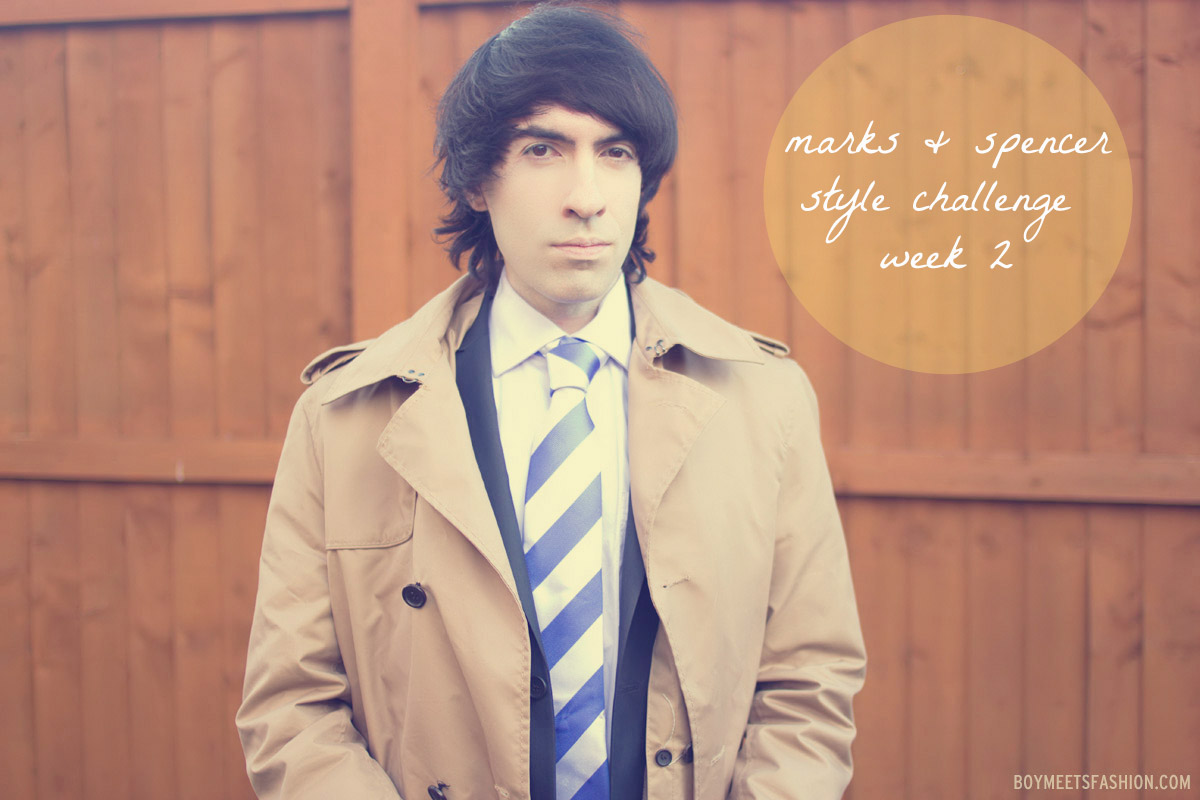 I chose to wear a button down shirt this time, along with a striped tie. I love the trench coat – it's such a classic and makes a perfect companion for the suit. The coat is perfect for this season when we are enduring days of rain – after all, you don't want marks from raindrops all along the shoulders and sleeves of your suit jacket.
Instead of wearing a pair of Converses, this week I went along with a good pair of black Oxford lace-ups. You should always ensure your formal shoes are clean and carefully polished as your entire outfit should look professional, and it always helps to look immaculate.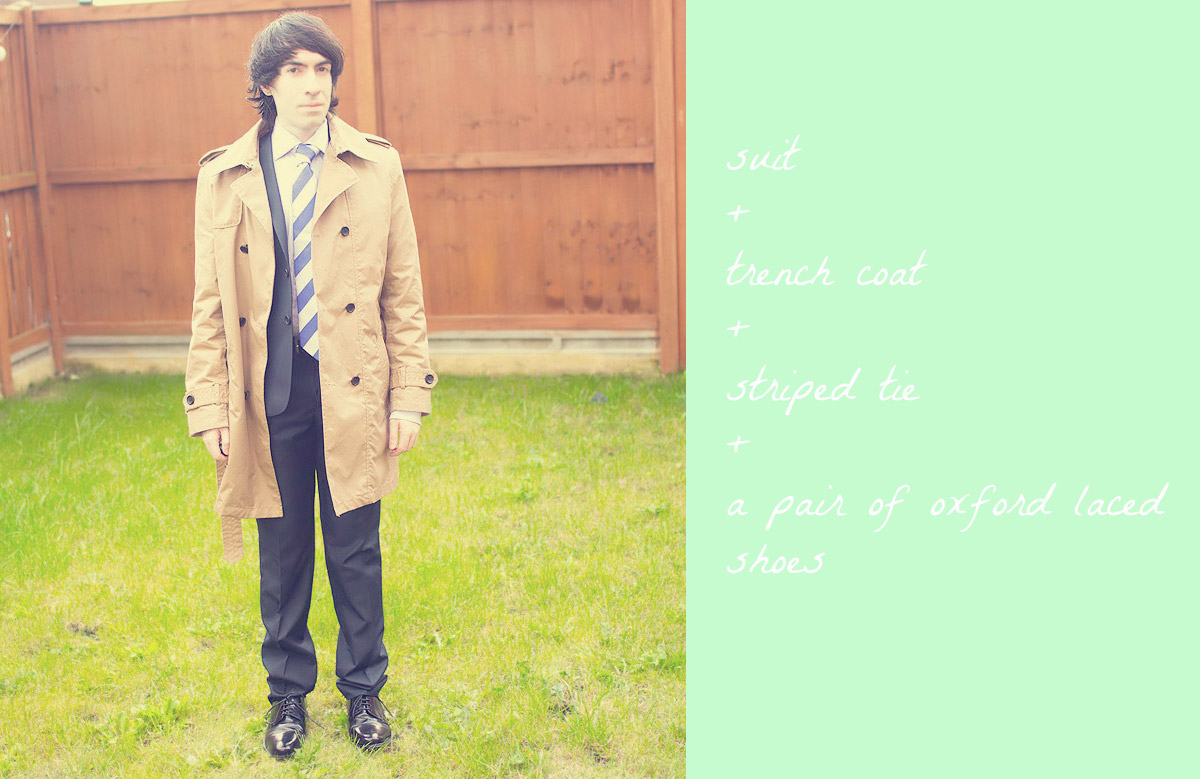 FOLLOW ME ON
TWITTER
FACEBOOK