A few days ago I embarked on a journey, from rainy London to Bicester North where the sun was shining. The destination was Italian brand Pal Zileri at Bicester Village, where I went to attend a masterclass in tailoring. First I was treated to champagne and an amazing lunch, then the brand's master tailor Bruno Magnaguagno spend some time telling us about the company, the factories and how the clothes are made. It was quite fascinating and there was never a dull moment as he talked to us about the fabrics and sourcing raw materials for their garments.
Below, what you see is the cotton fabric.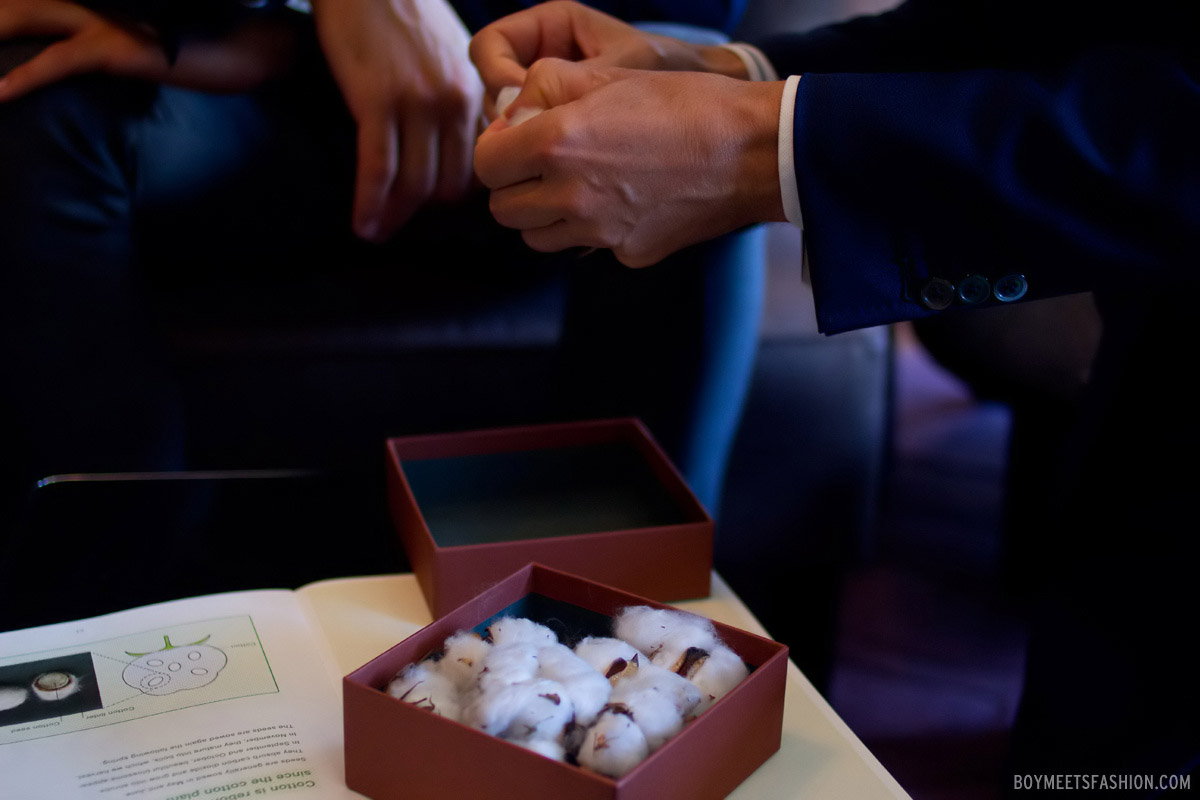 Here is what raw wool really looks like. I touched and stretched it. The material looks a lot like a ball of spider web, except it was not sticky.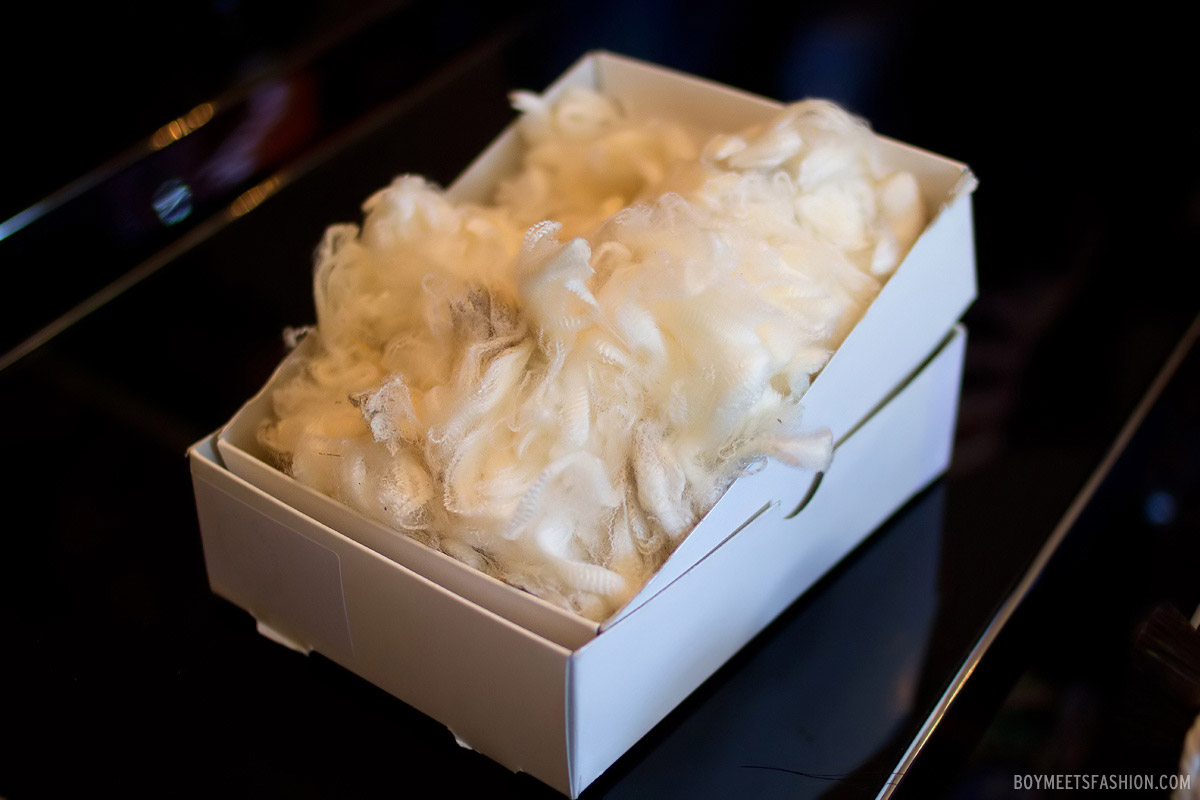 The buttons are created from shells, as you can see from the holes. Interesting, is it not?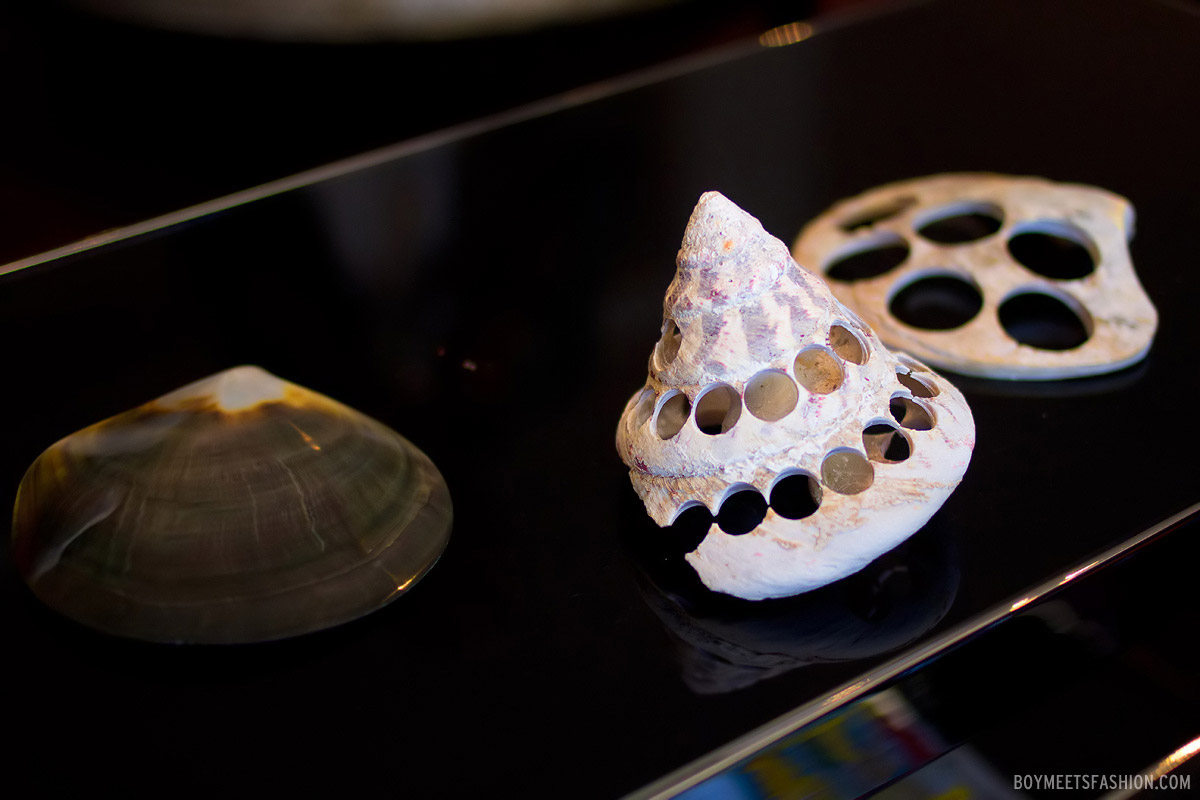 Here is what the buttons look like later on.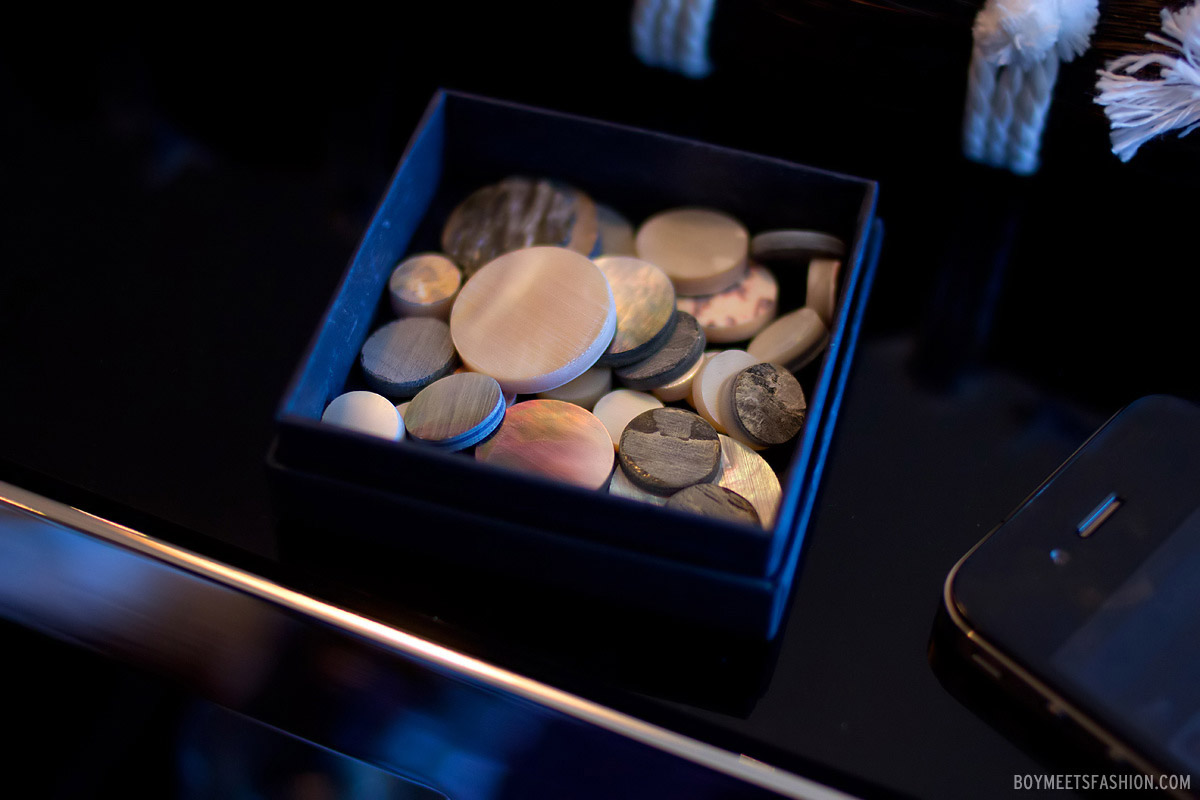 And the finished products.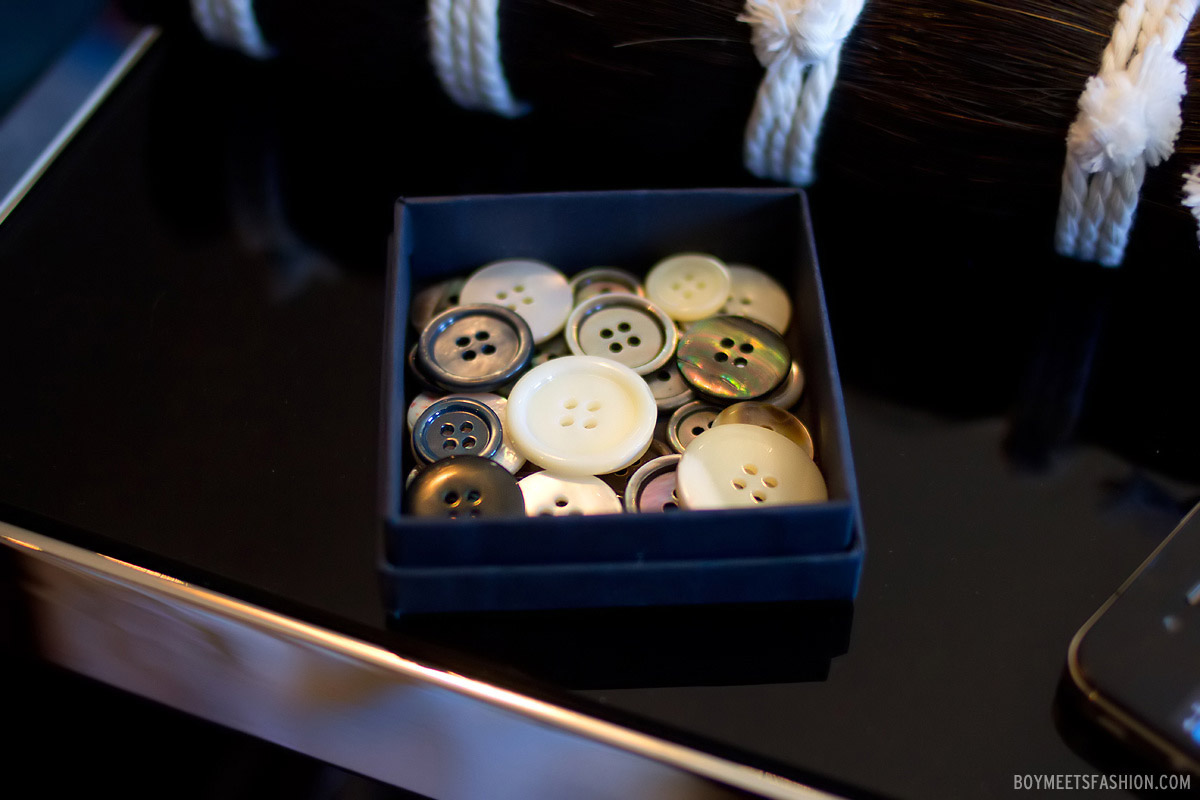 It was an intimate lunch for a handful of people from the Press, which included journalists from the nation's top magazines.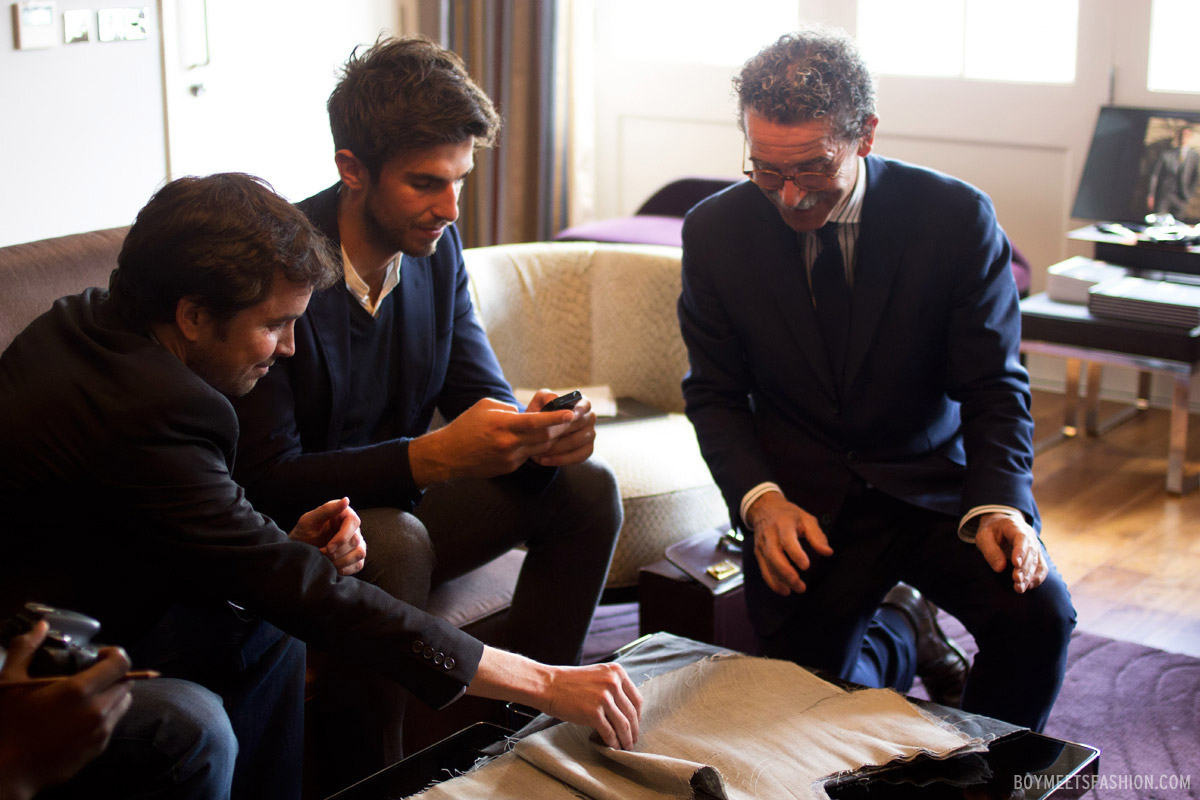 The fabrics.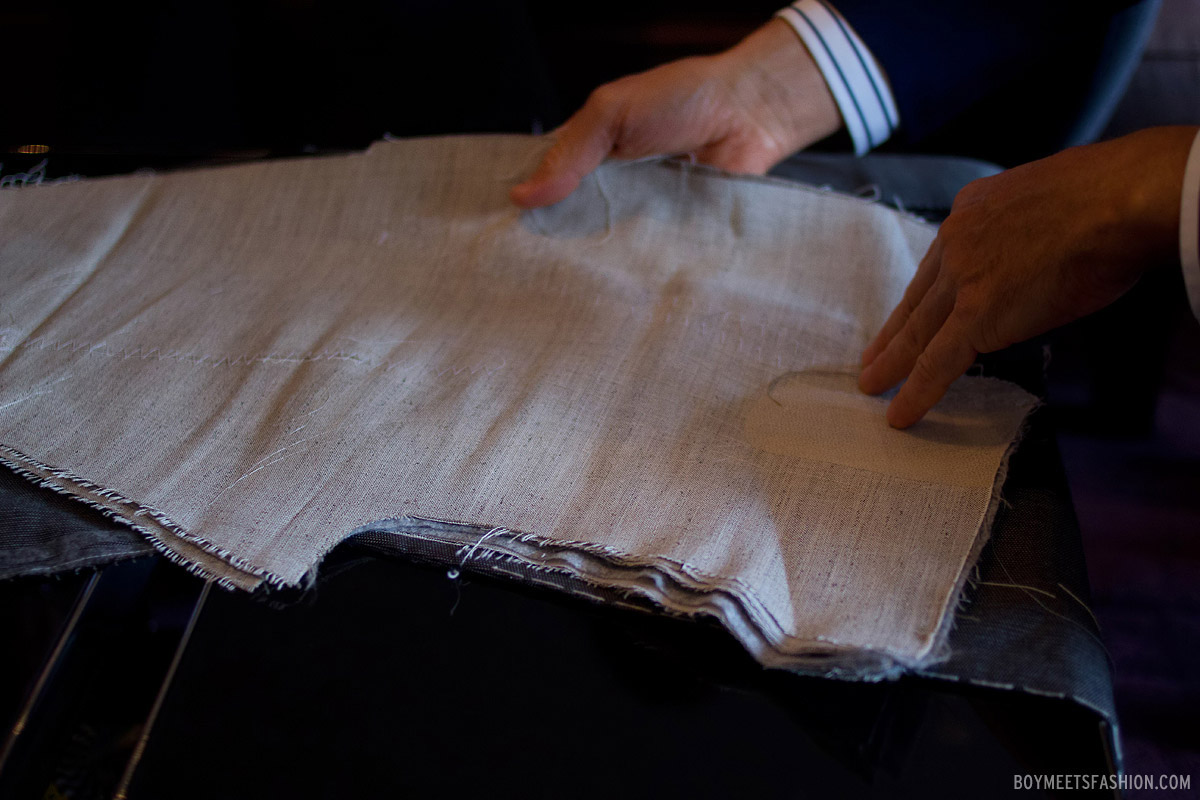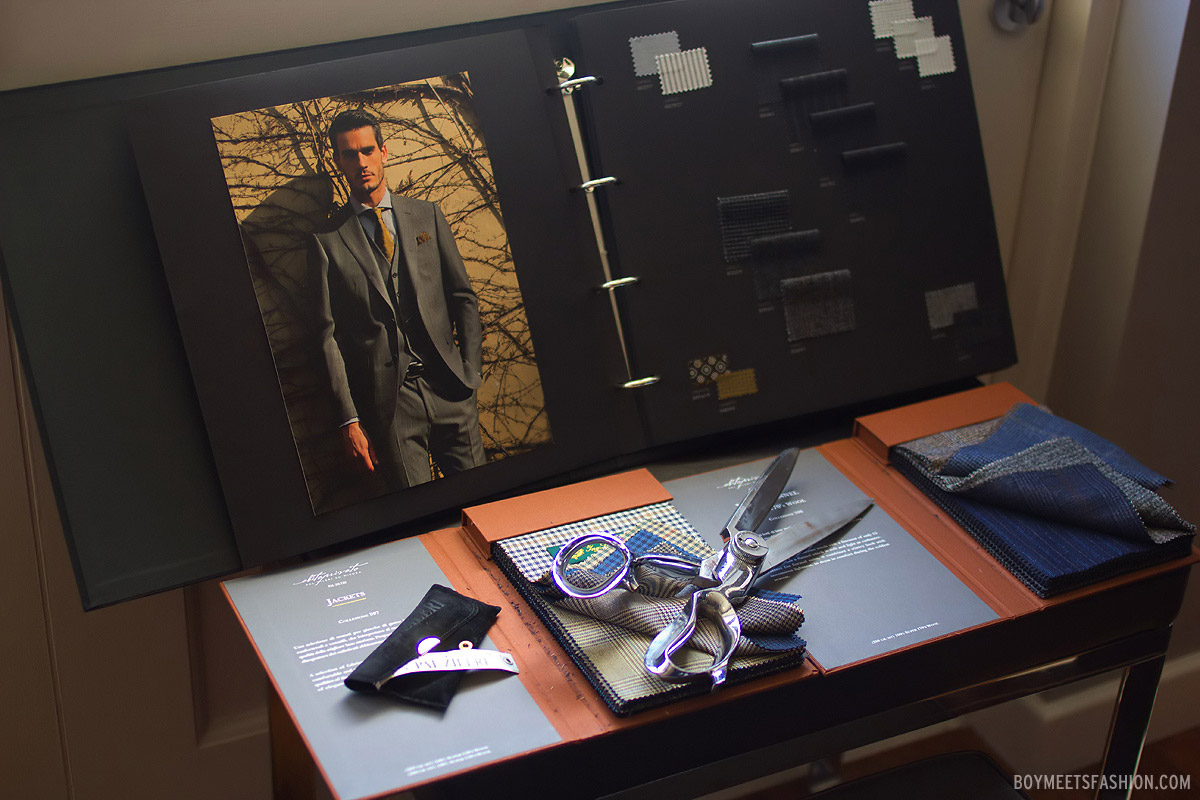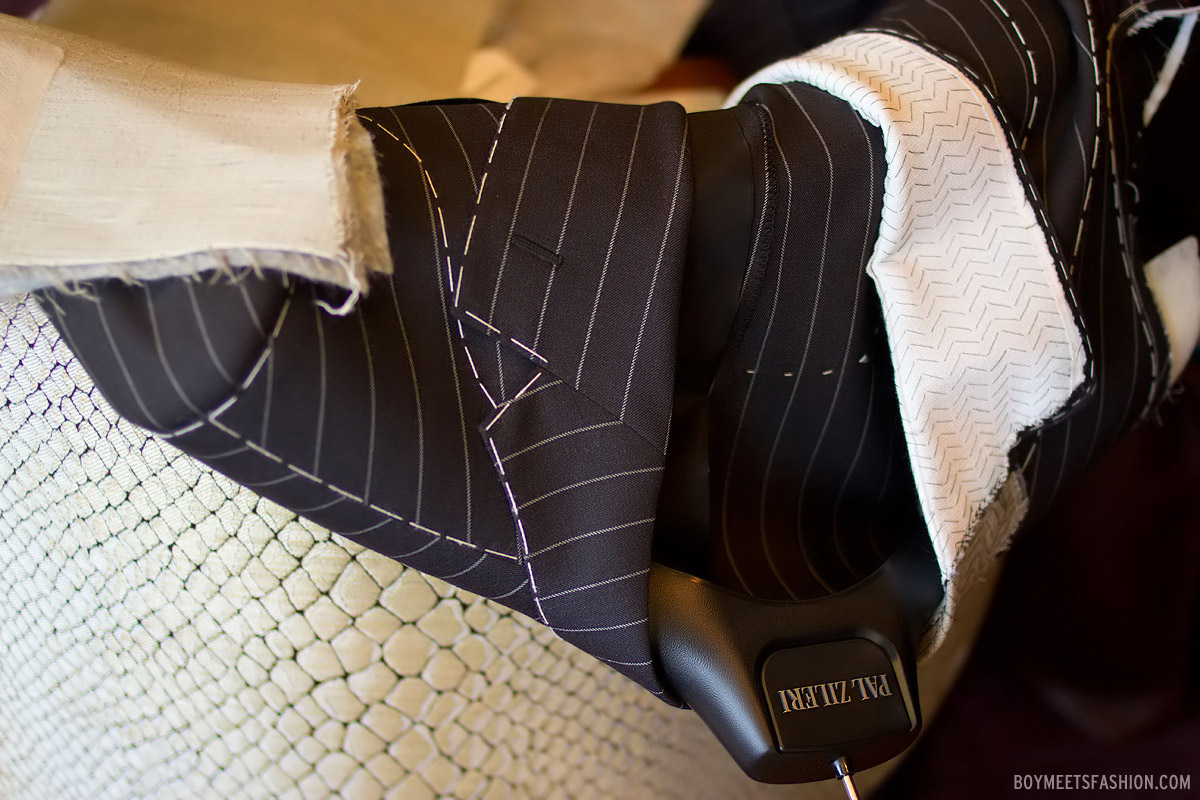 Later on, we went to visit inside his shop to look at the full range of clothes and accessories the brand sells. I tried on some shirts and blazers, then chatted some more.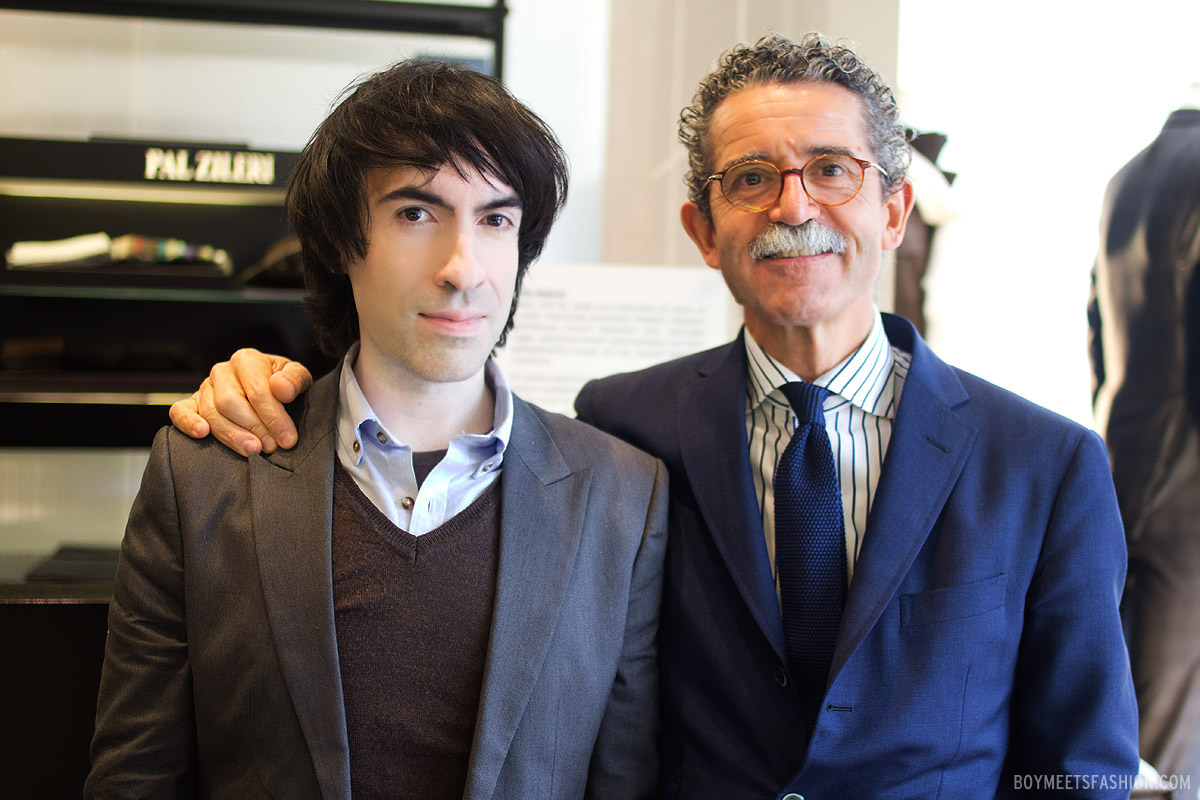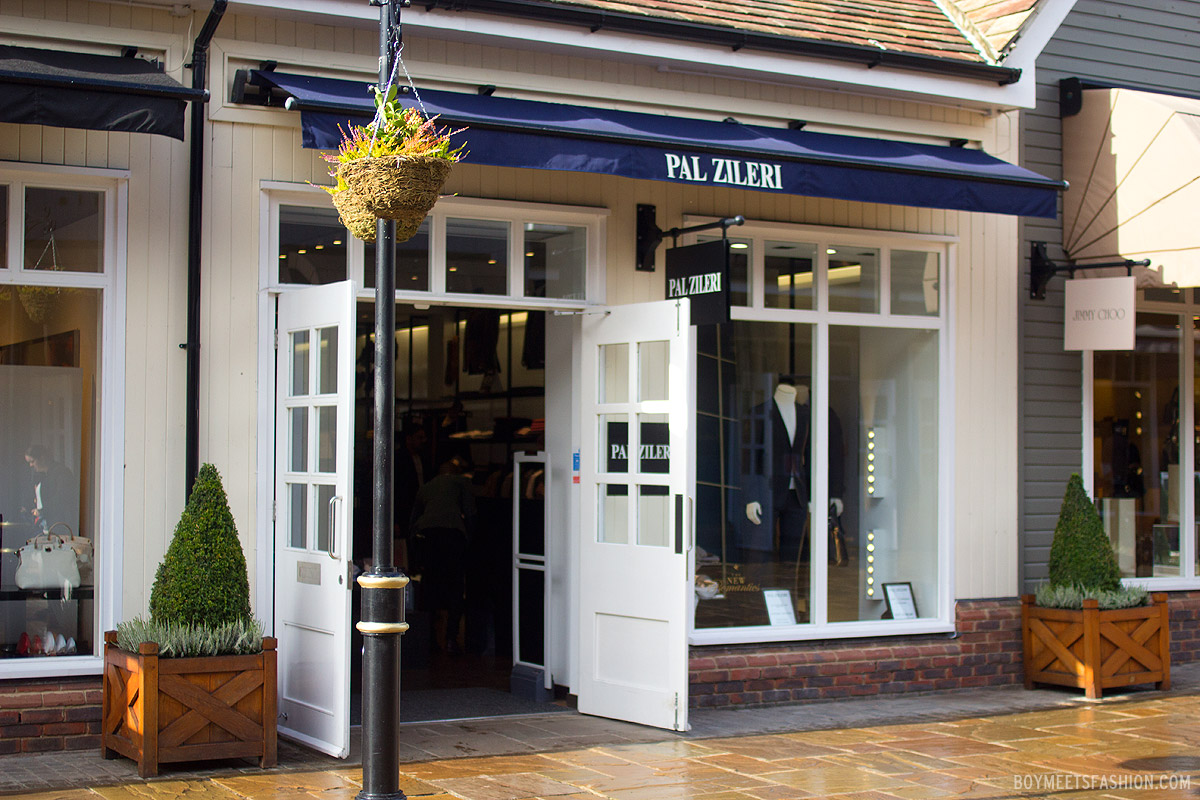 SLIDESHOW AND GALLERY BELOW:
I really enjoyed gaining an insight on how much work goes behind each and every one of their creations. It made me appreciate the craftsmanship. For me, it was also a real pleasure to see that they use high quality materials because then you know you really are getting top products for your money. There are a few clothes I love to buy that are easily affordable but I am always on the look out for premium goods which I consider to be an investment for the future, and I am always willing to spend more for them.
It was such a delight to meet a real gentleman like Bruno, who told us about his craft. An instantly likeable man, and as you would expect, he was impeccably dressed.
With thanks to Value Retail and Pal Zileri for the delightful day out.
Also, a selection of top denim and lifestyle brands at Bicester Village will come together to celebrate everything is denim – All Saints, Diesel, Levi's, Missoni, Tommy Hilfiger, plus many more. Until 2 November 2012, you can discover additional savings on denim, and as well as events, promotions and more, at BicesterVillage.com/destination-denim

FOLLOW ME ON
TWITTER
FACEBOOK