We are now into week 3 and as part of the 4 week style challenge created by Marks & Spencer I have to style my M&S suit according to a particular scenario given to me. This week I have been set a challenge of deciding how I would dress up if I was attending their first post-uni interview, for a job at a creative agency (e.g. in media, marketing, advertising). What would I choose to wear?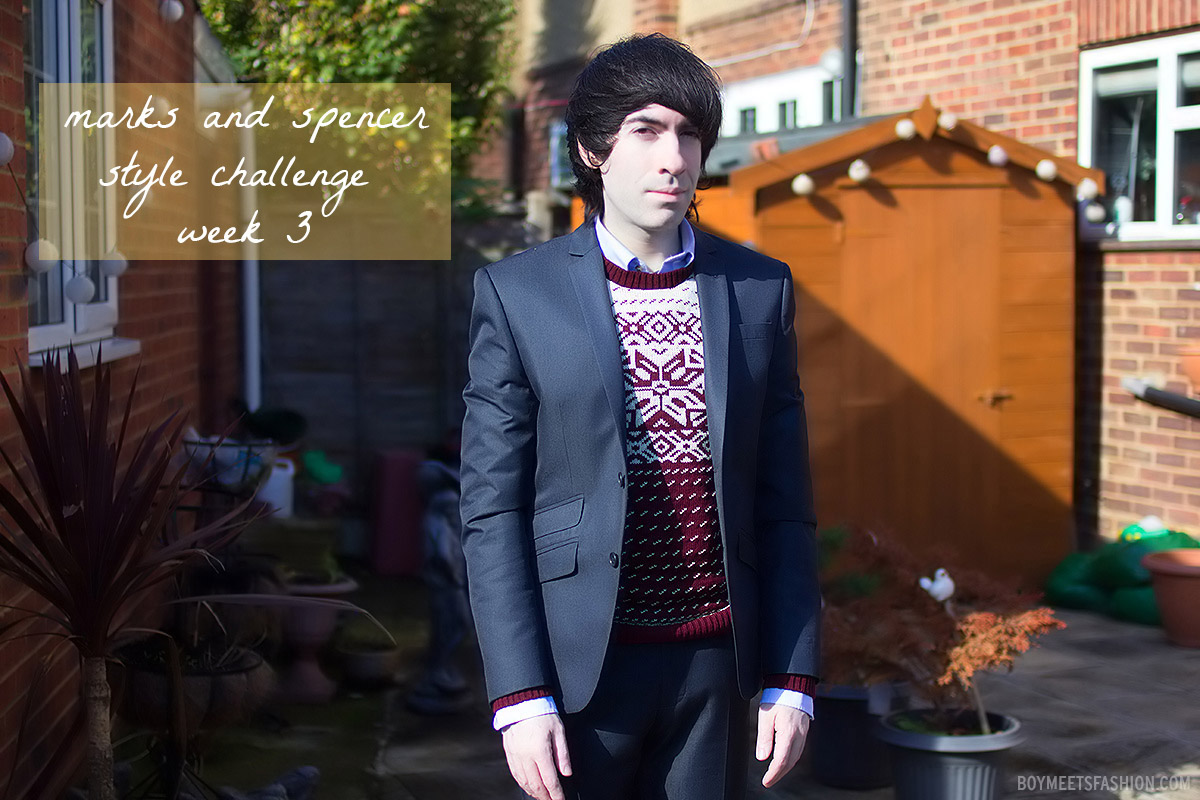 Straight away, what came to mind was to avoid looking too formal and perhaps be a little creative in the way I would look. I wanted my outfit to look a little playful by adding some colours because colours play a crucial role in advertising, particularly print advertising. So I decided to wear a button down collar shirt from M&S, with a burgundy jumper over it. I also chose to wear a colourful stripy pair of socks.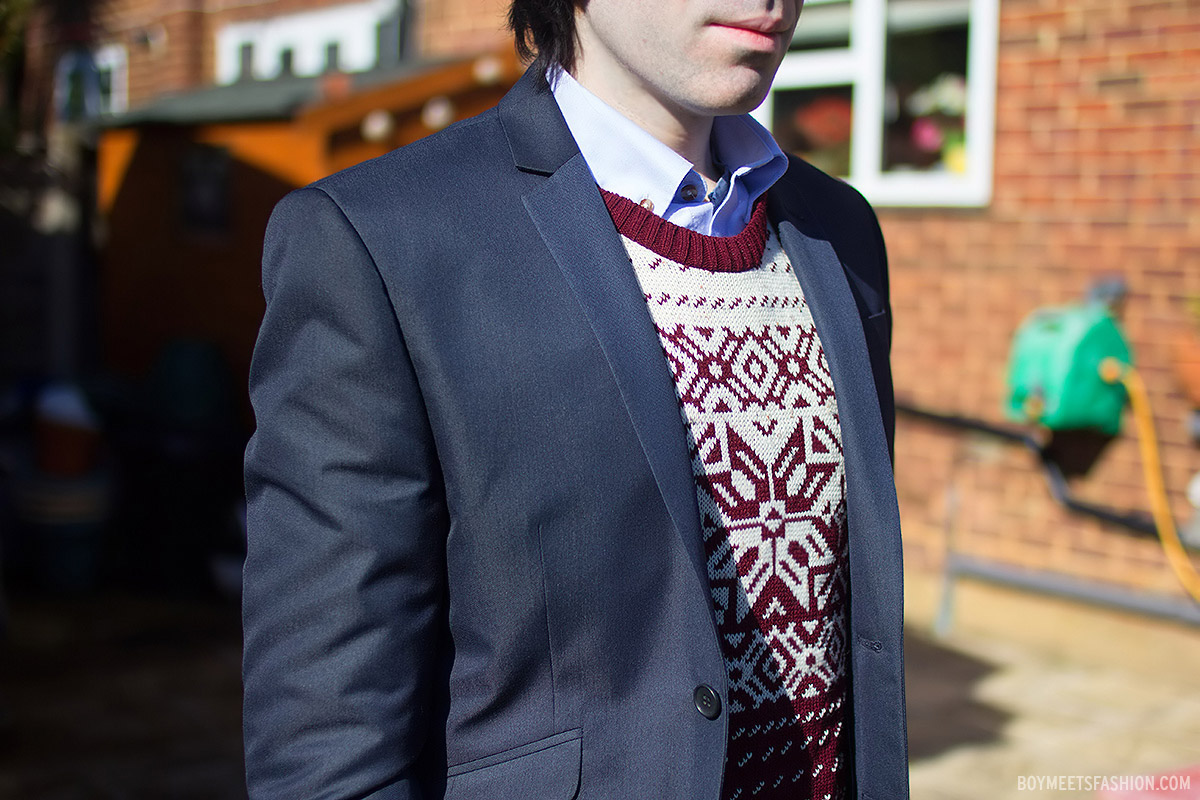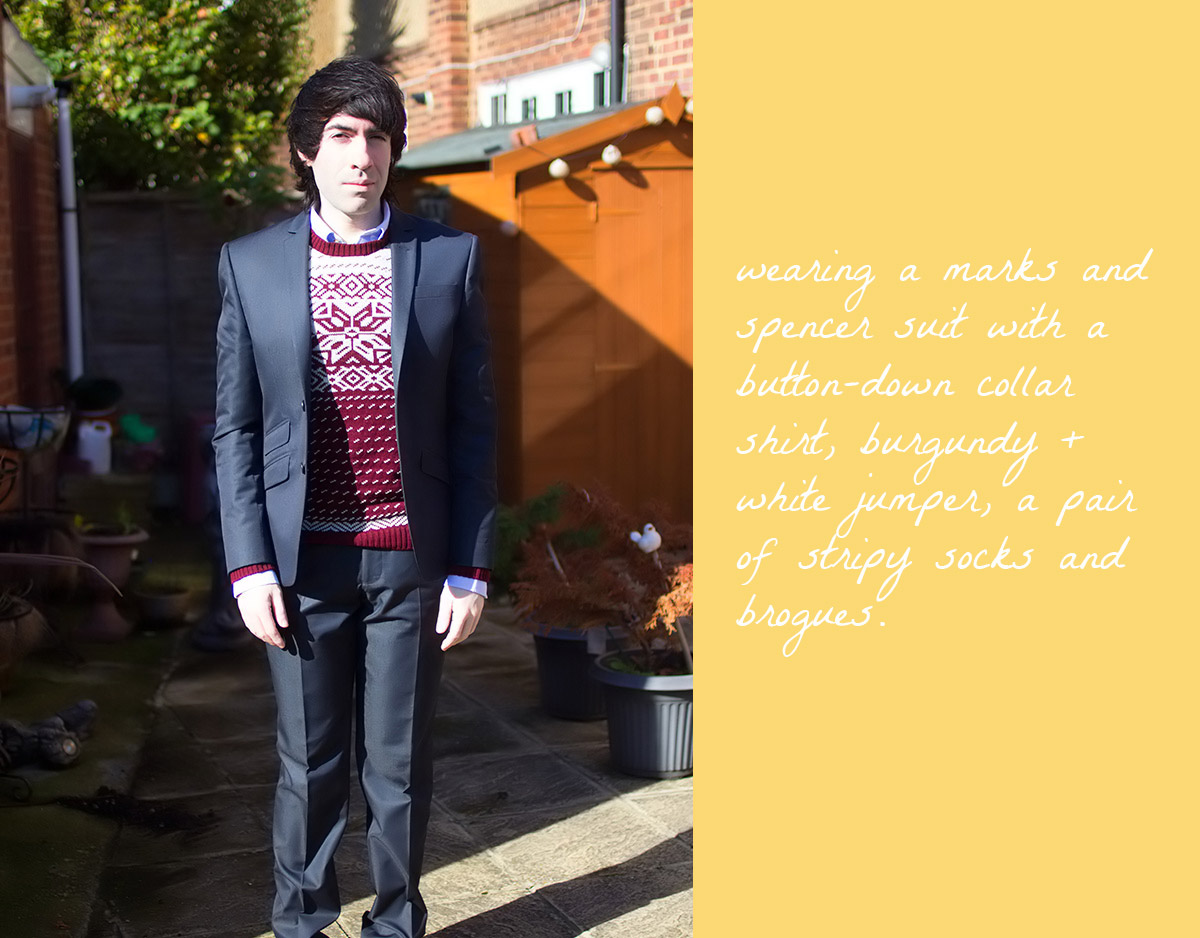 The very last thing you want to do is look boring, stiff and unimaginative when going to an creative agency. By mixing up the suit with a patterned autumn & winter jumper in burgundy, it makes the entire outfit look casual yet smart. The button-down collar shirt adds an extra touch of professionalism & maturity – something you really want if you want to be taken seriously.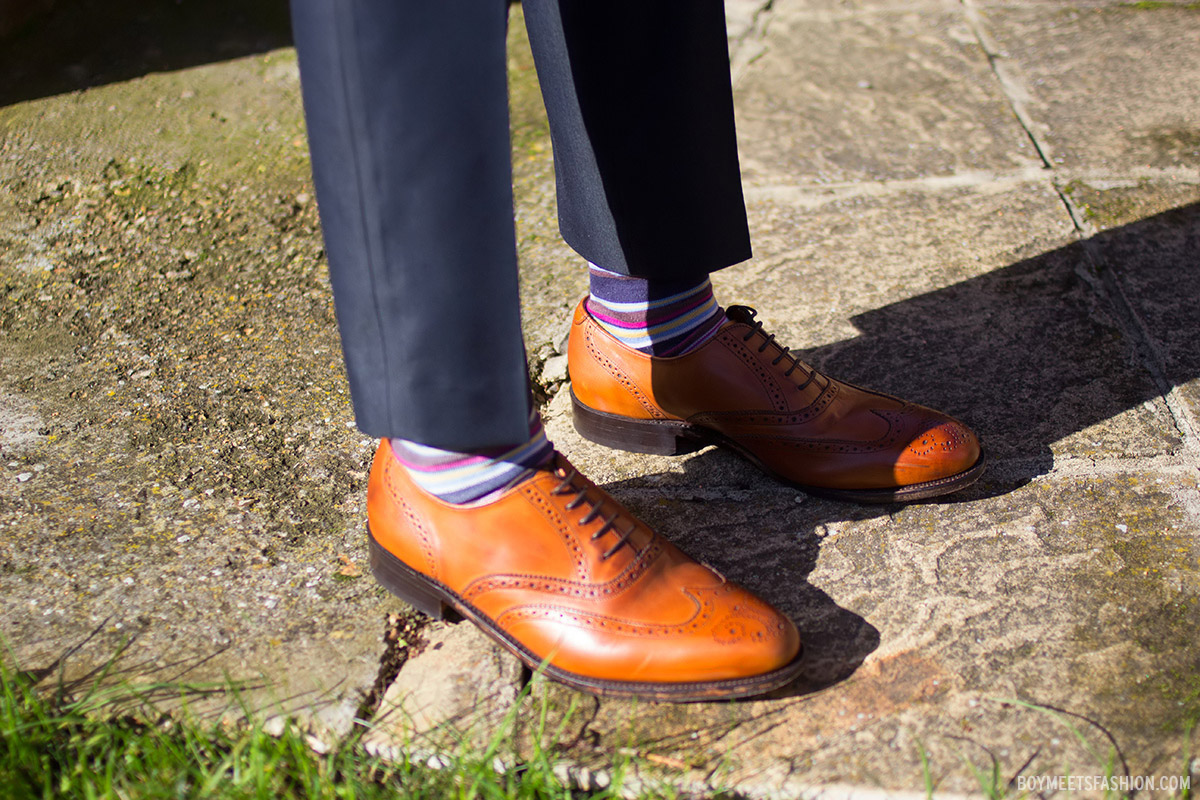 I love the socks I picked because the colours demonstrate that you are open to ideas and like to think outside the box. Those factors are some of the qualities you want to assert when going to an interview for a job at a creative agency. I finished off the look by opting to wear a pair of tan brogues because they are gorgeous and add a real touch of class to my overall appearance – perfect for a professional working environment. I hope you like my outfit!

FOLLOW ME ON
TWITTER
FACEBOOK