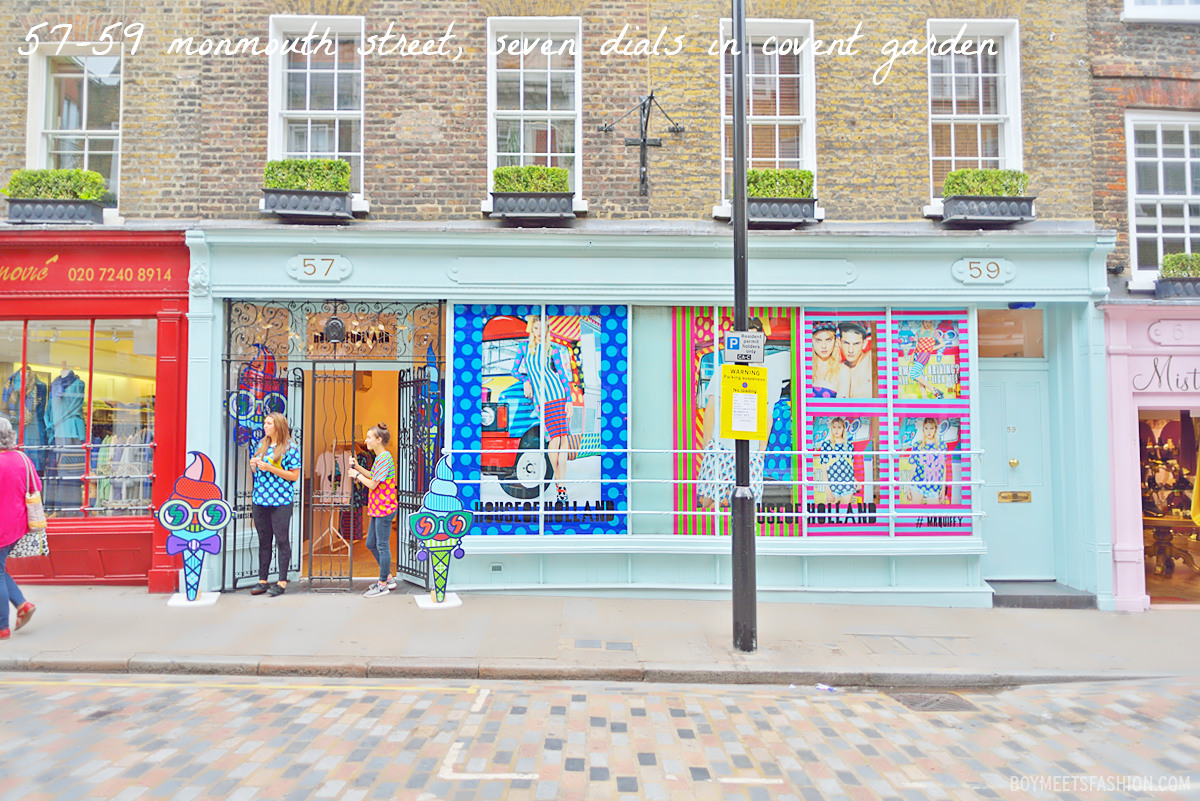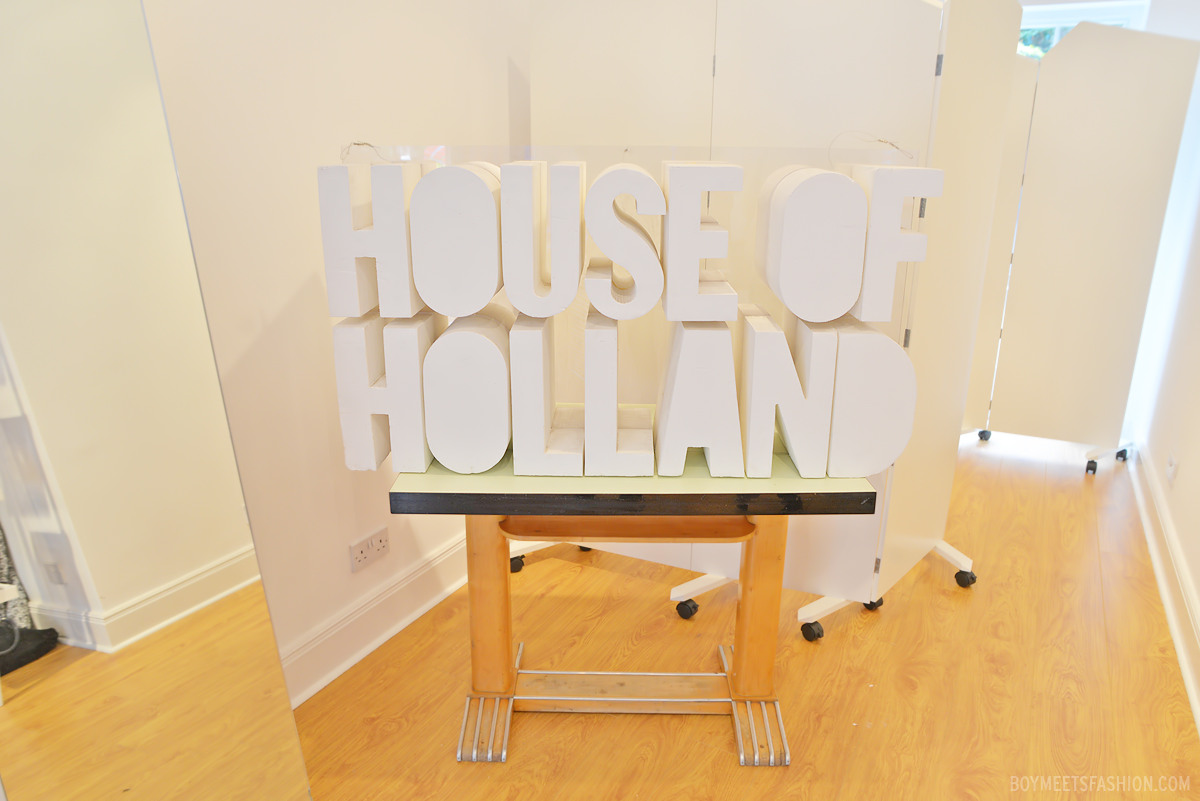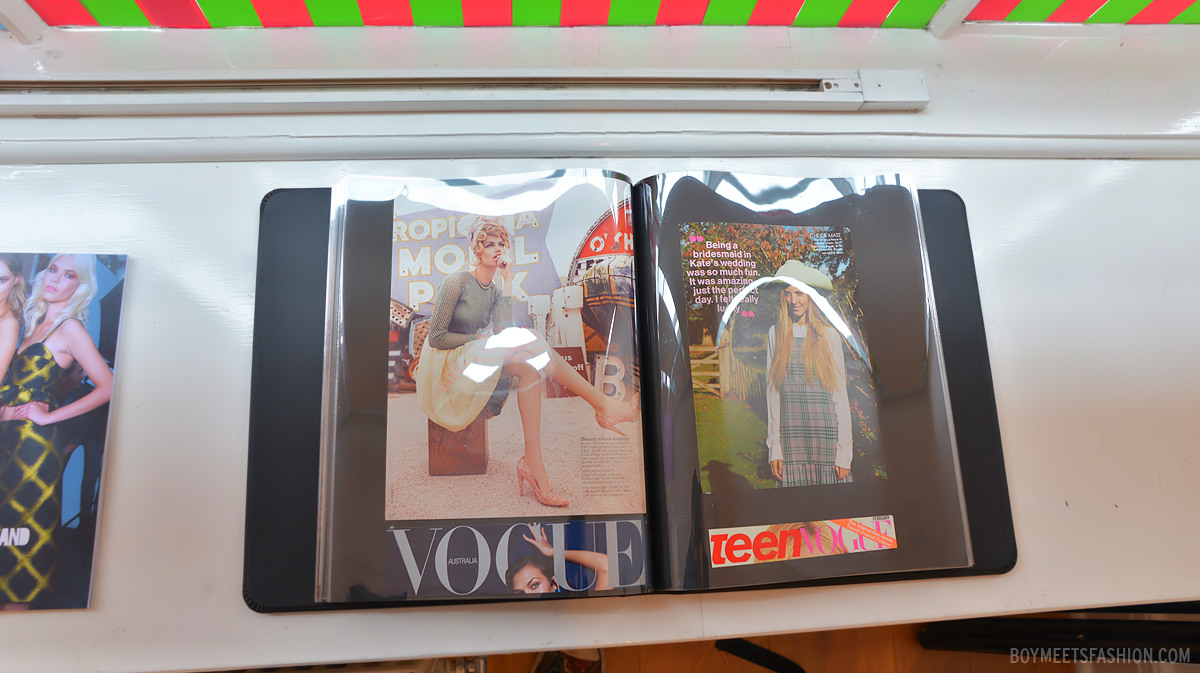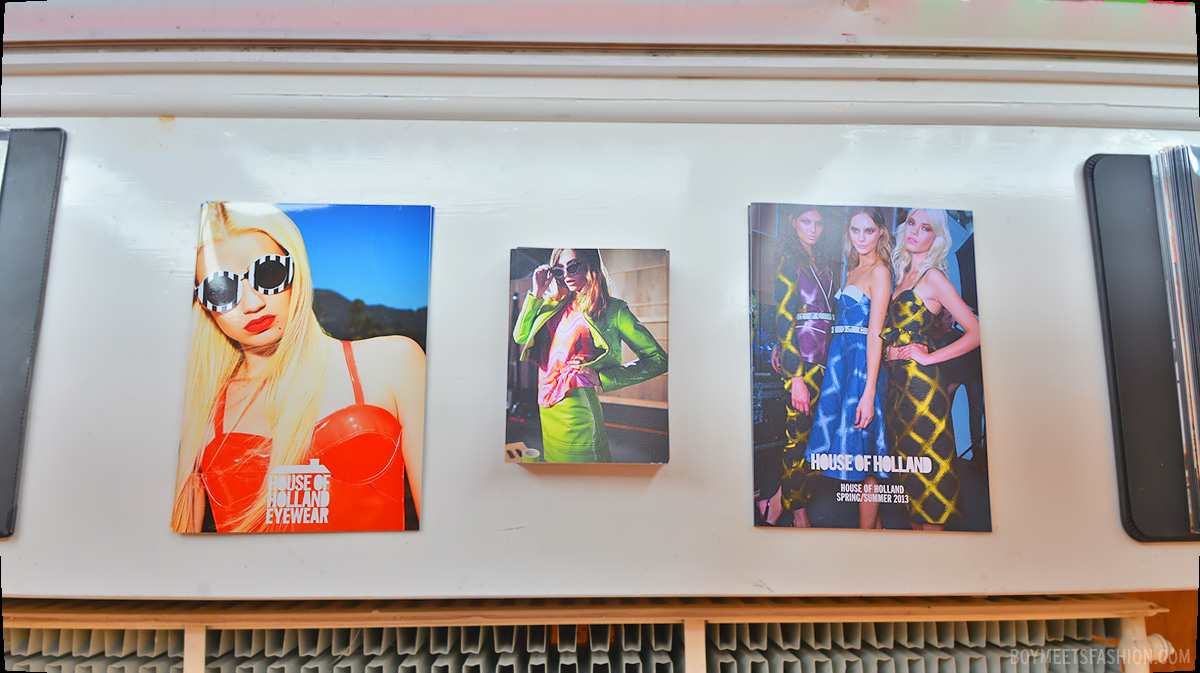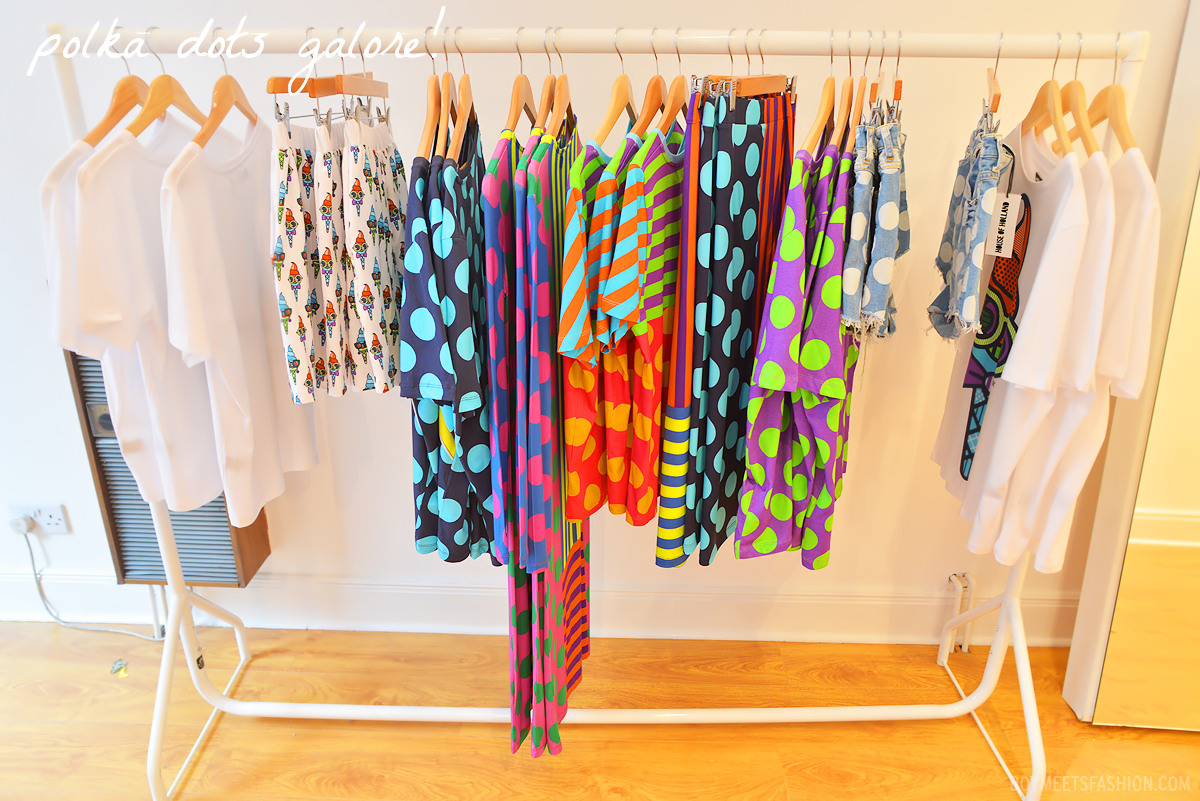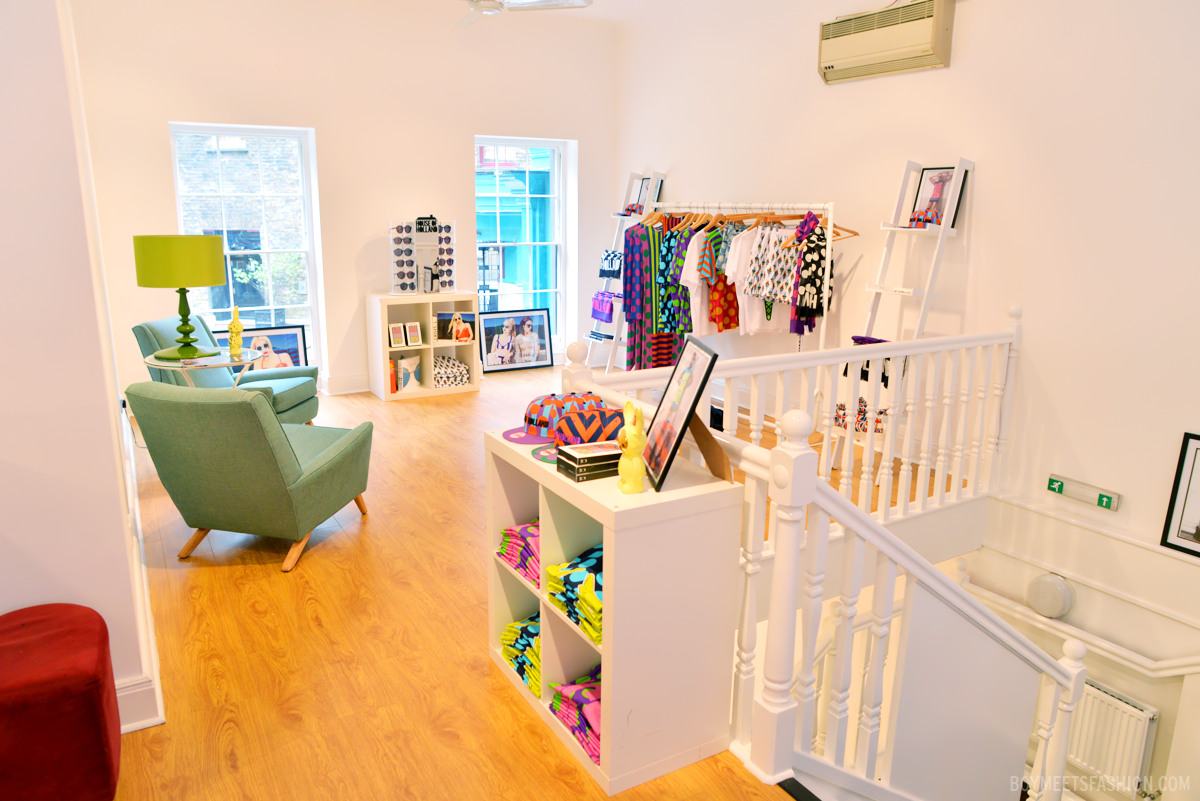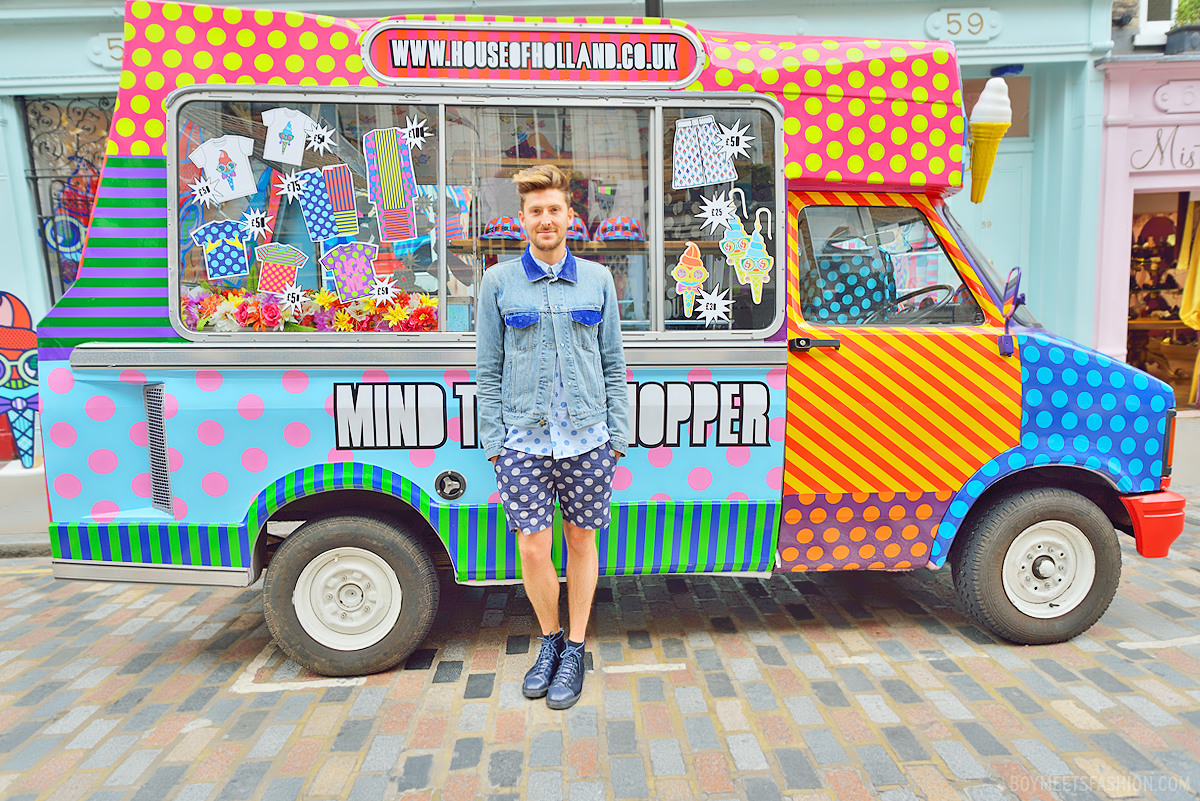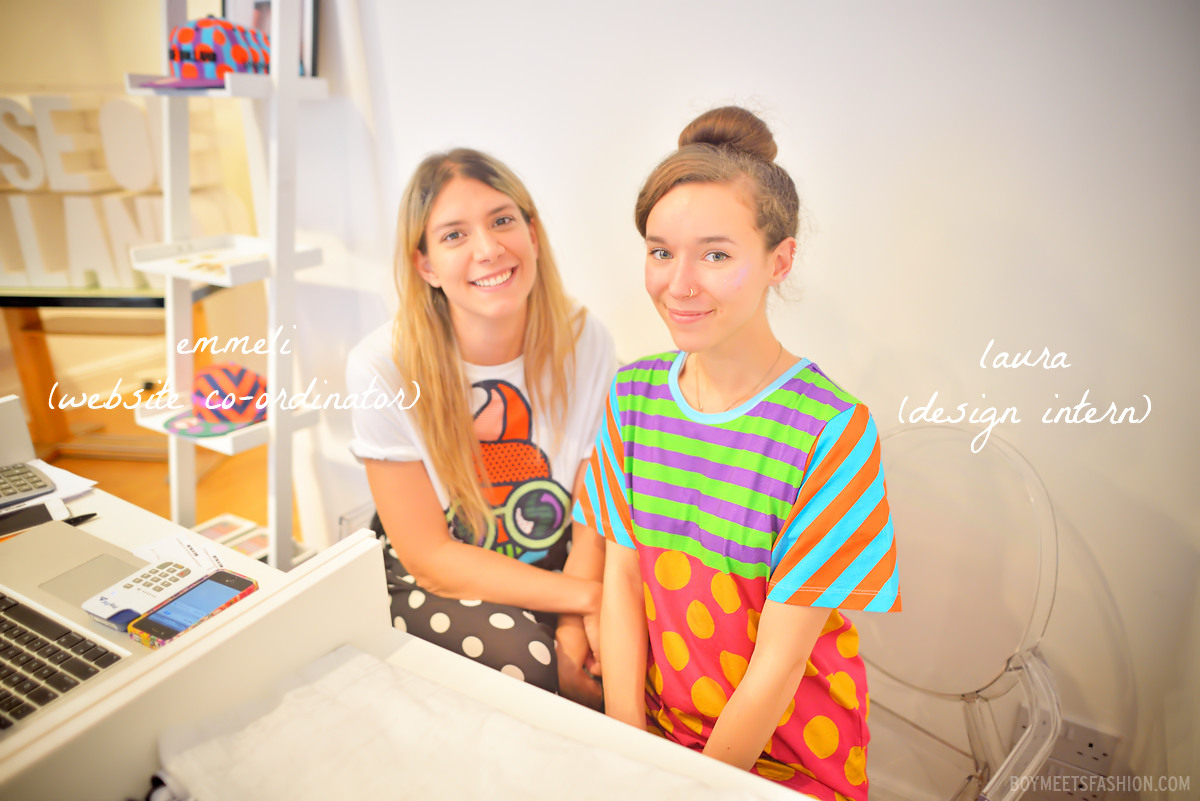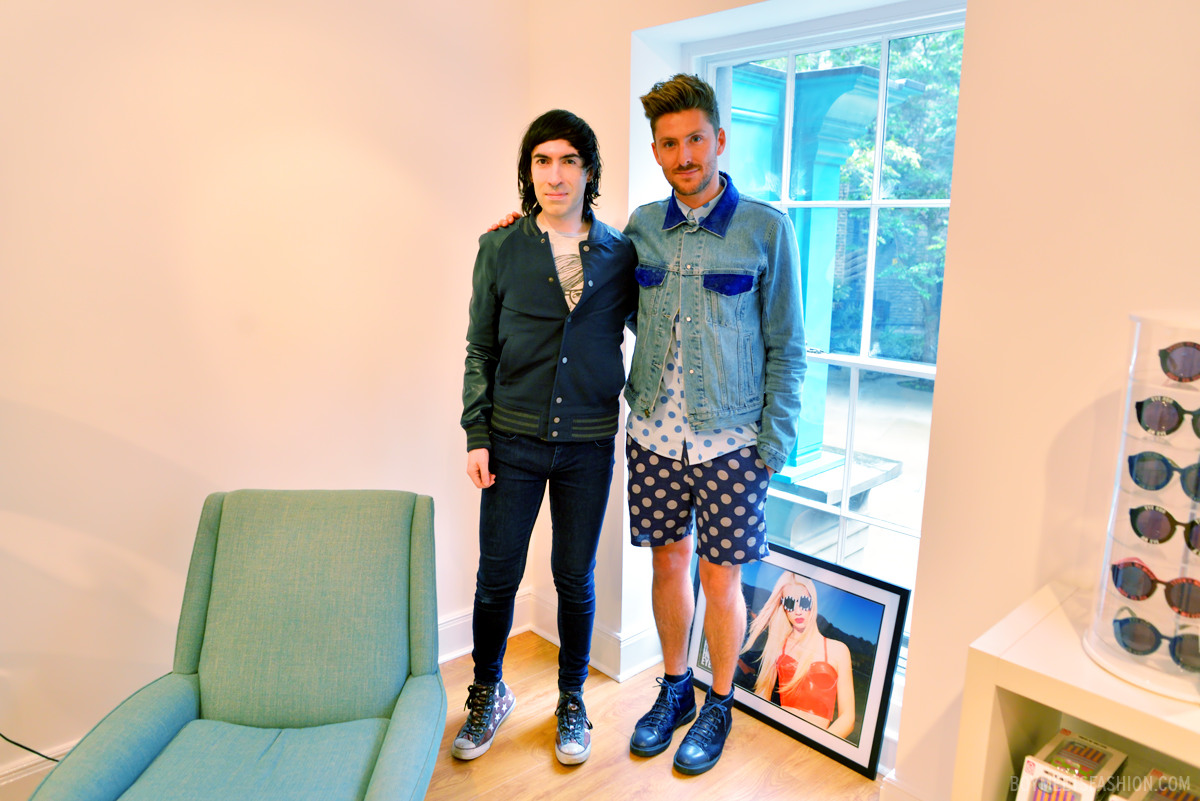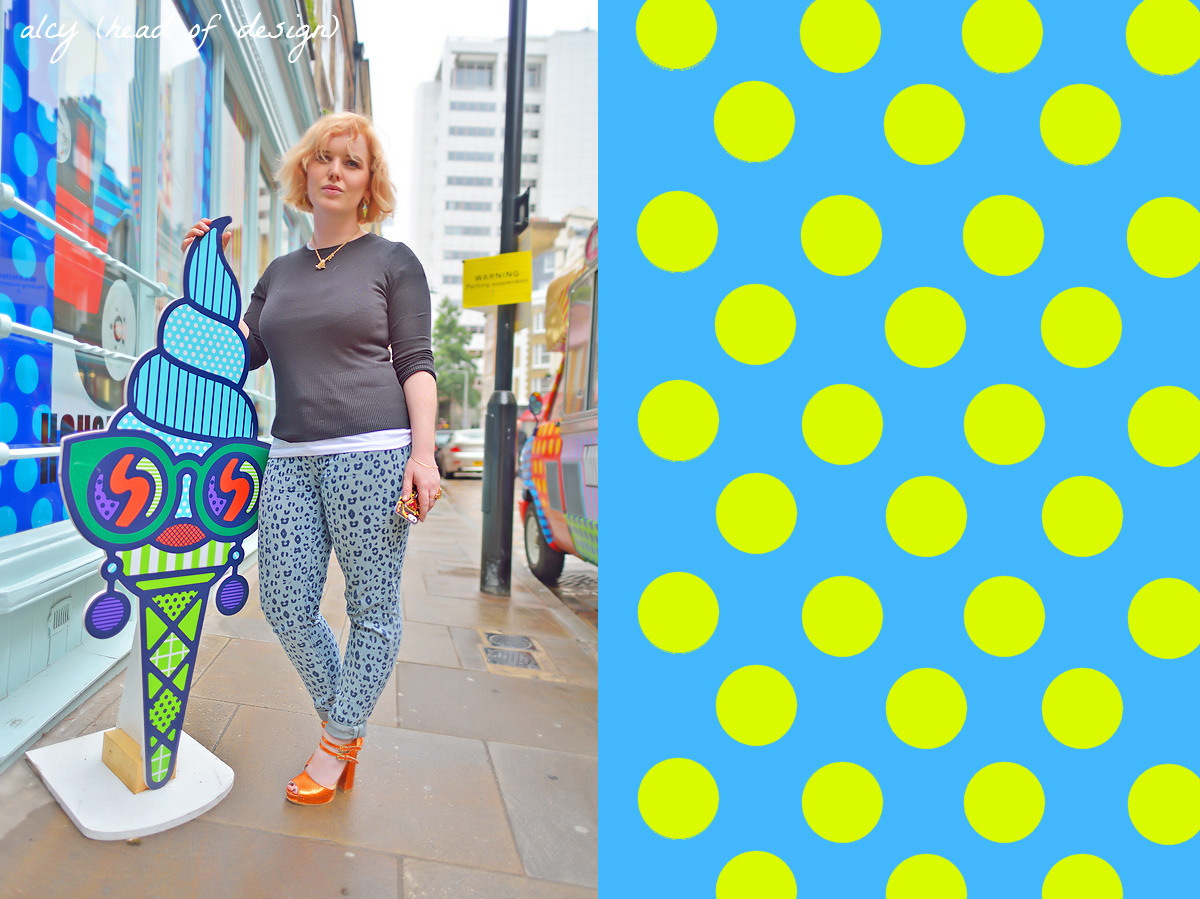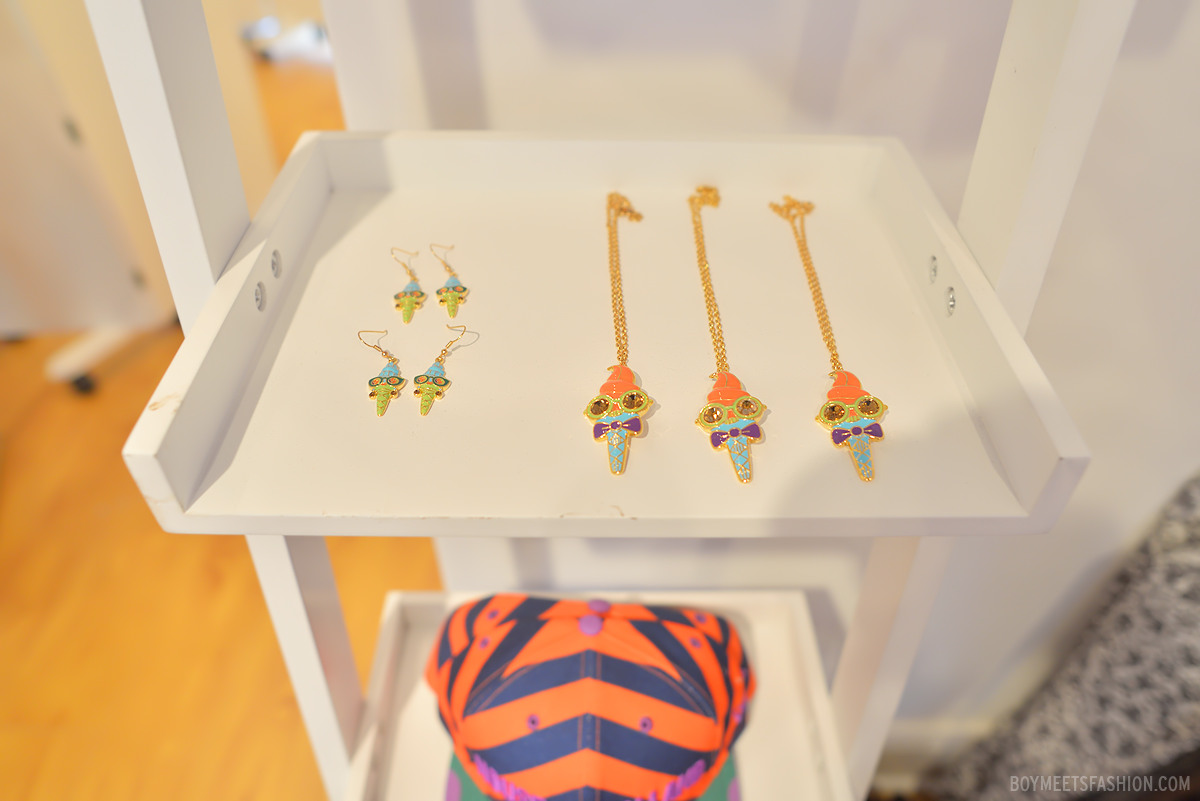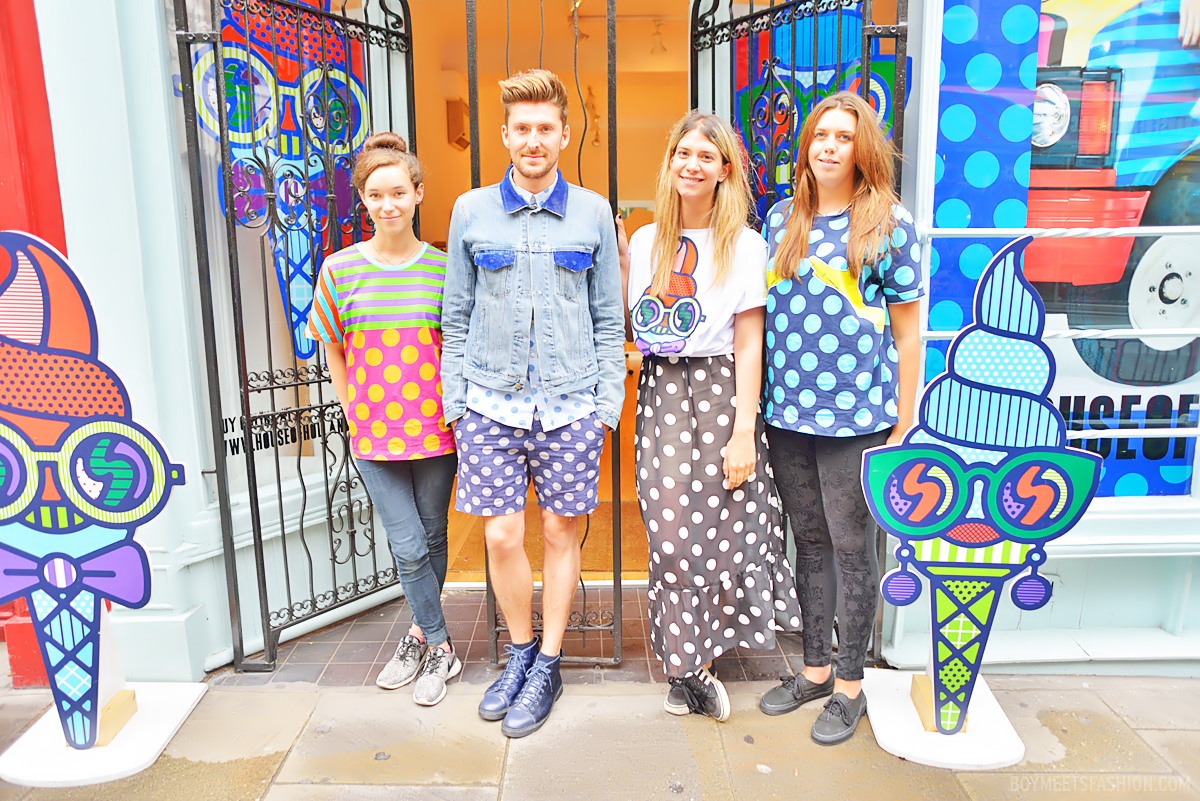 It was a cloudy early afternoon on a Saturday. Normally I would be lazing around at home, maybe watching a bit of TV. It's funny how when you have a very full-on week, you actually relish the idea of having a boring day in doing absolutely nothing. There is not much in life that could get me out of the house early on a Saturday afternoon but this was special. It was too good to miss. I had been asked to come and spend time with Henry Holland and interview him. The creative genius was opening up a pop-up store in Seven Dials near Covent Garden for two days. He arrived shortly after I got there, and came driving in his House of Holland ice cream van named the "Mr Quiffy" van.
I explored the shop on Monmouth Street, where I was propelled into a world of polka dots and bright stripes. It was heavenly. We played around outside, having a photo shoot session and then soon after it began to rain so we had to dash back inside. It was a quick afternoon of fun and I couldn't resist trying some of the products on. His very charming design team and social media girl kept me company all through my stay there. Thank you, Henry, to you and your lovely team!
Don't forget to watch the video interview I made, right above the blocks of text! It's in high definition too so please watch it in 720p or 1080p mode as the video quality is much better that way. Enjoy.

FOLLOW ME ON
TWITTER
FACEBOOK