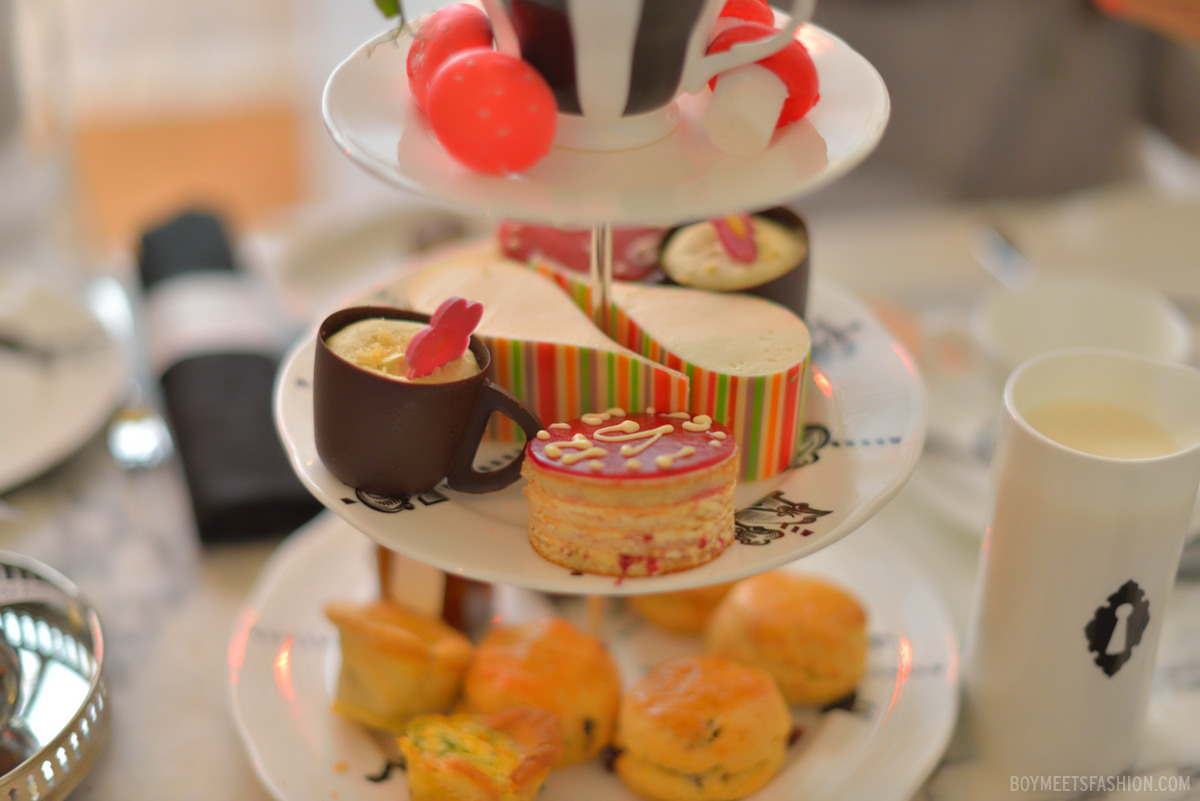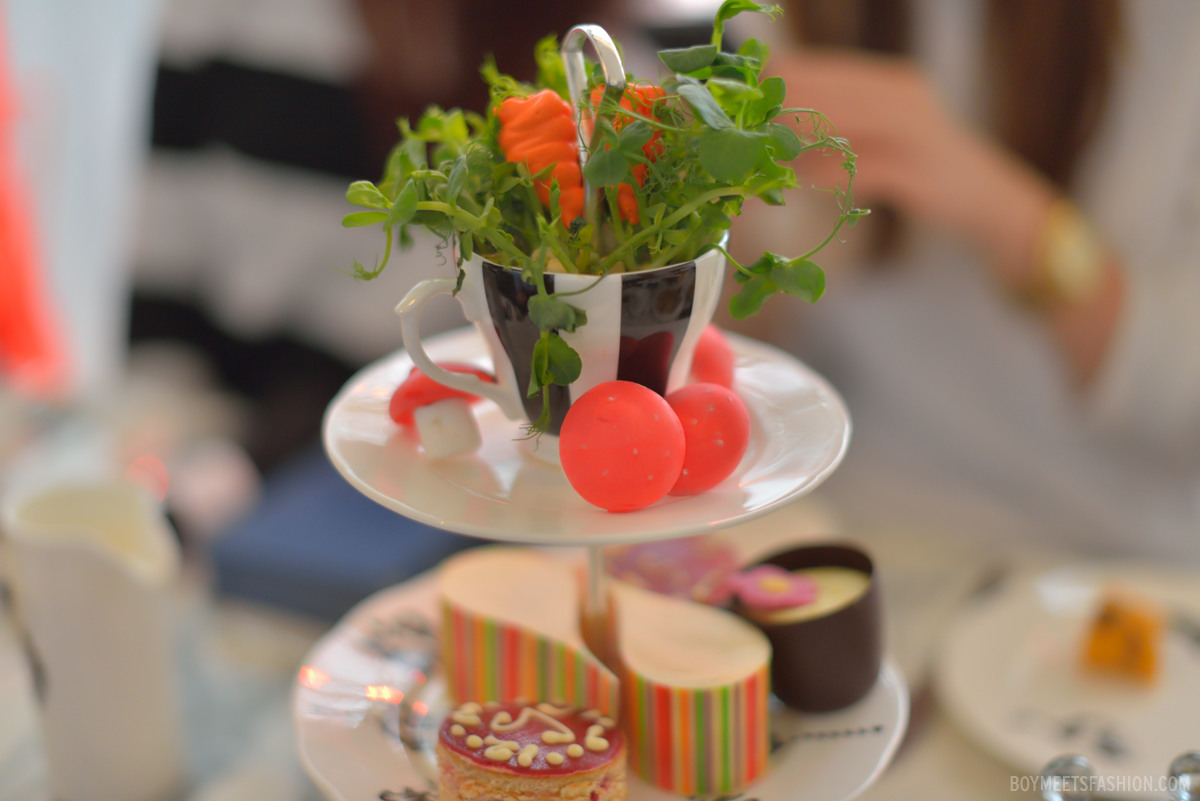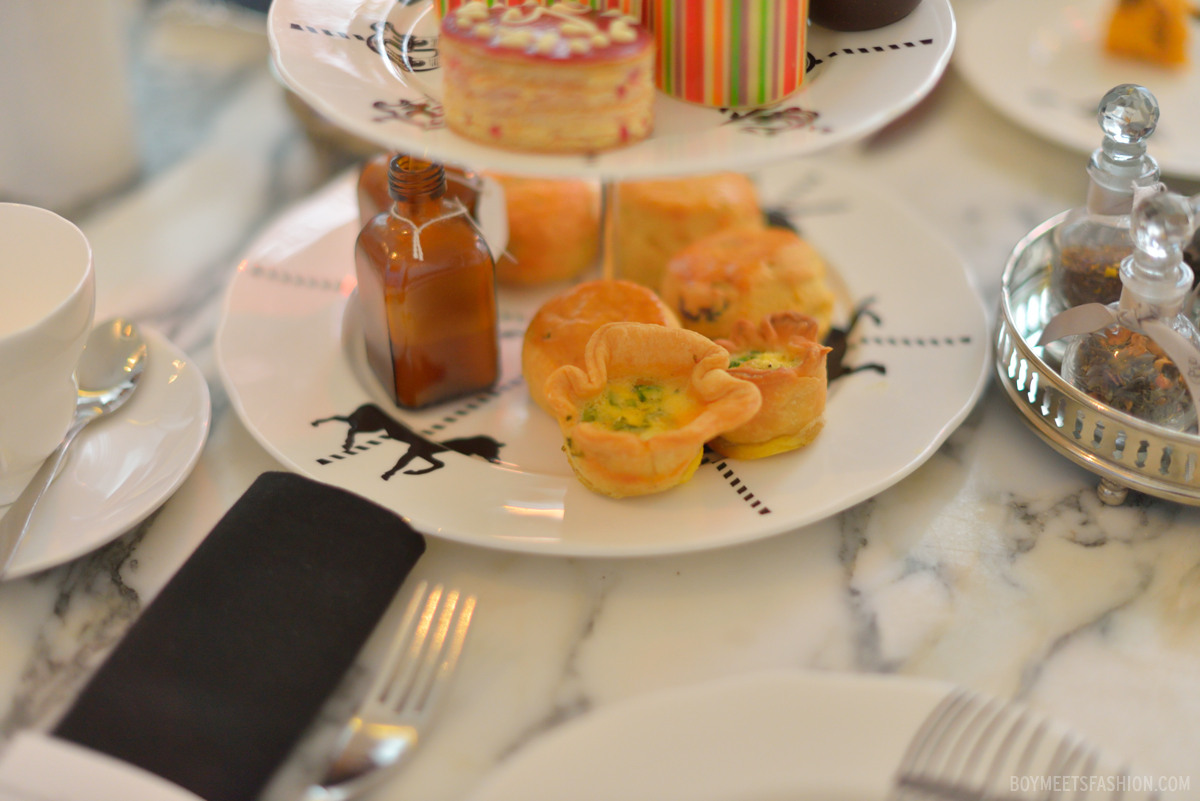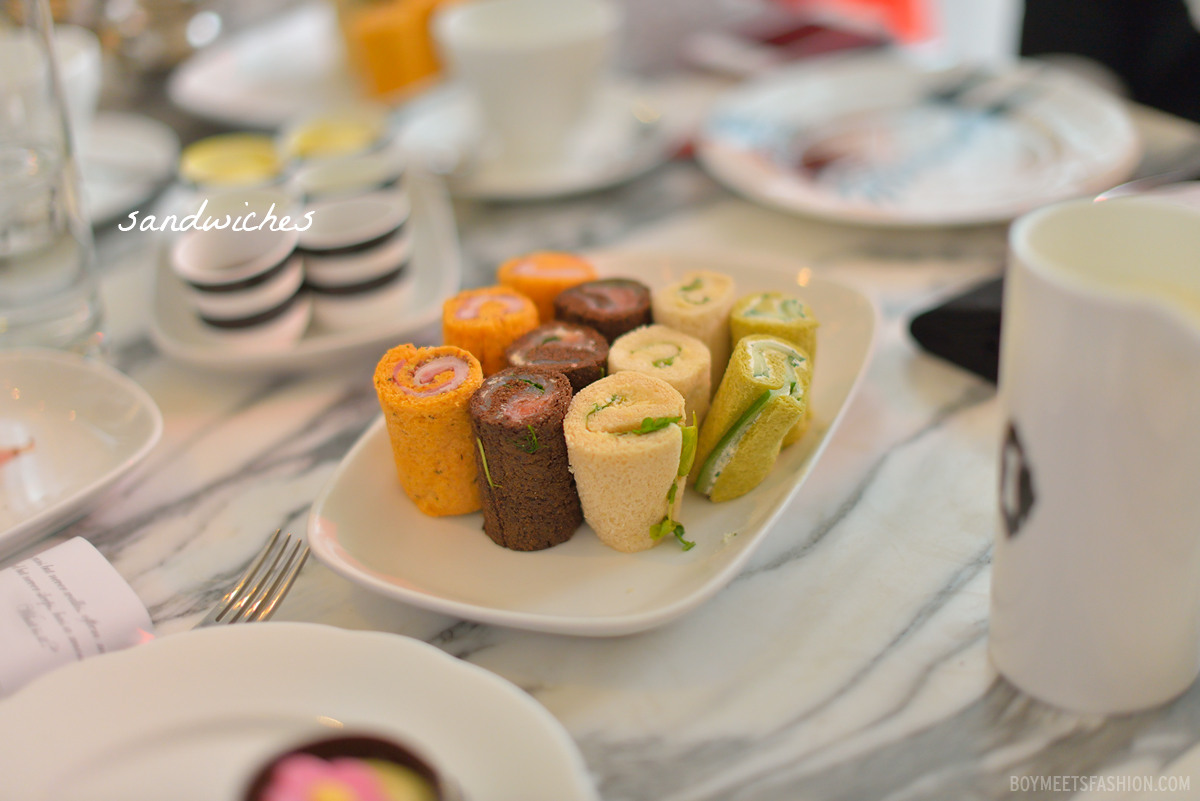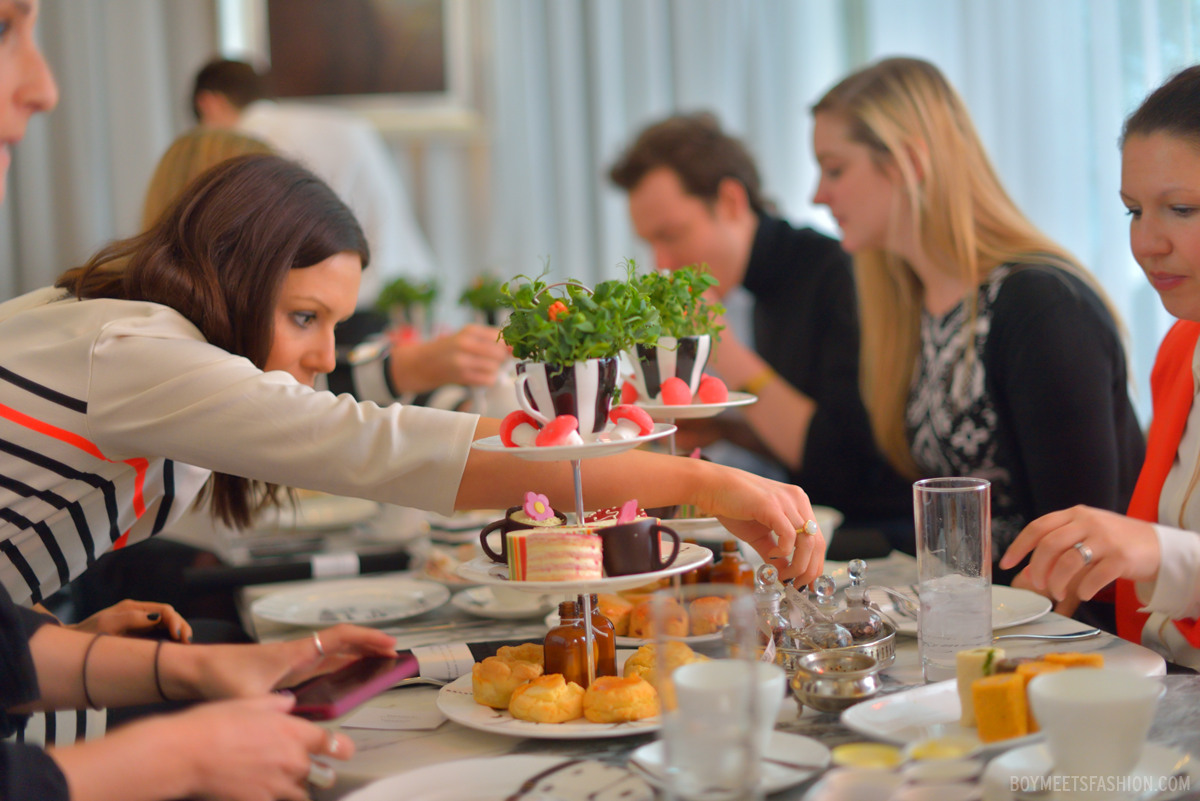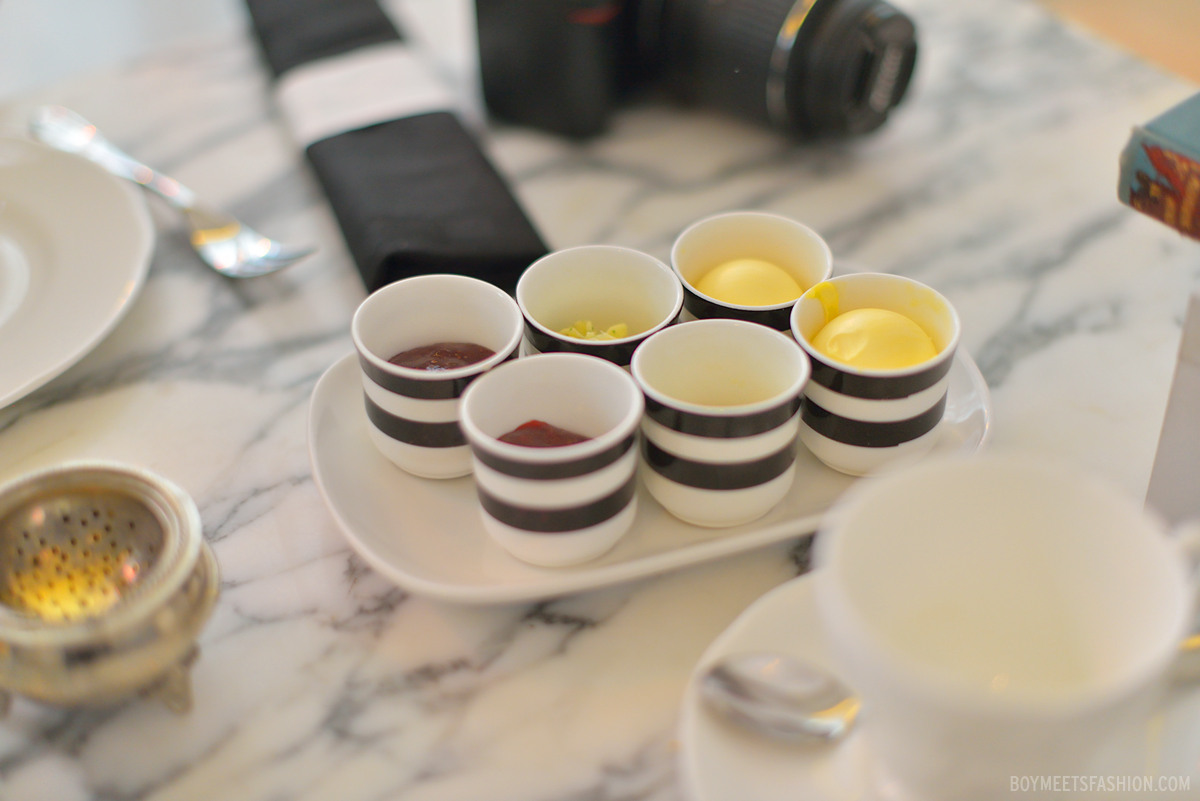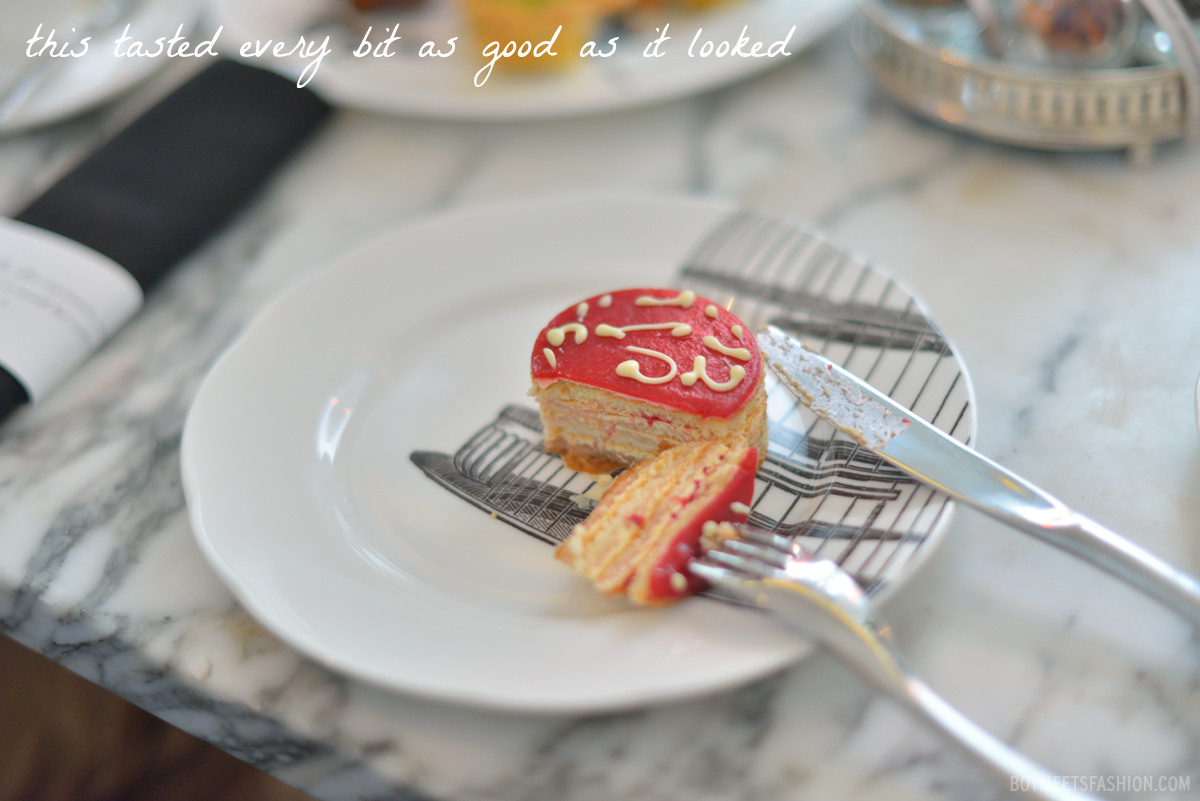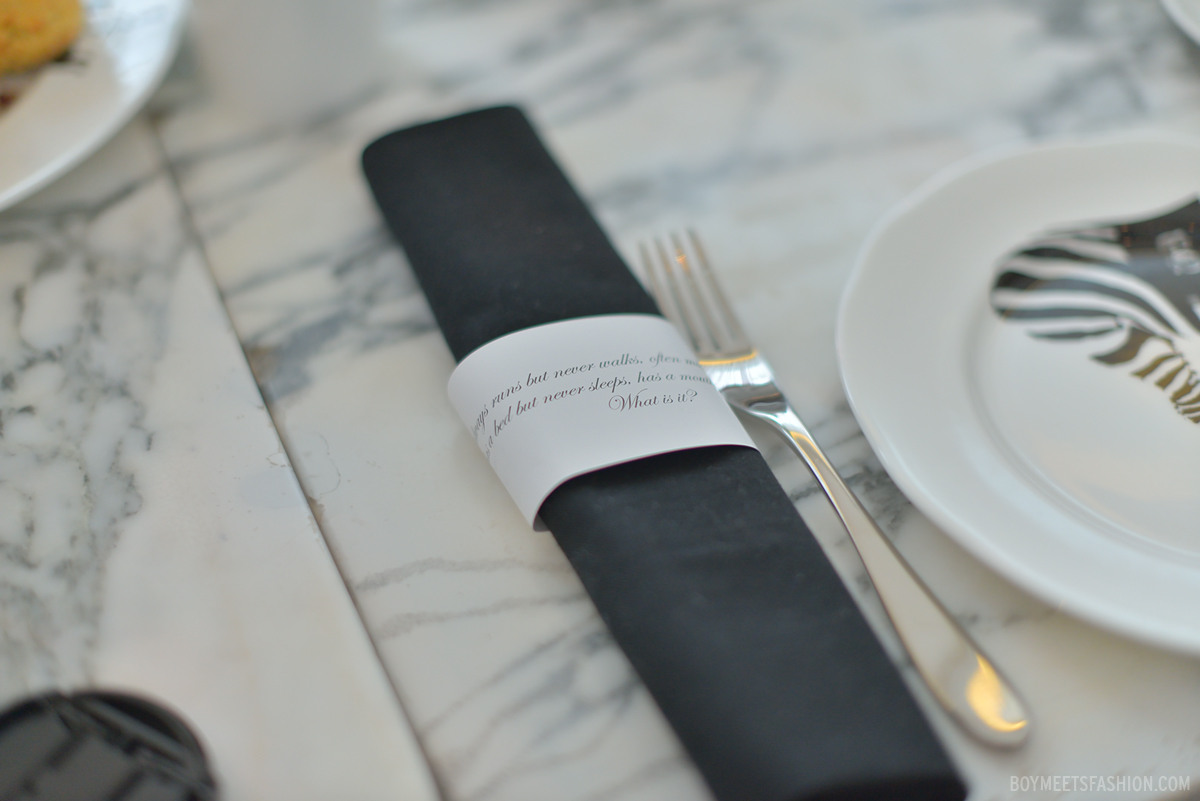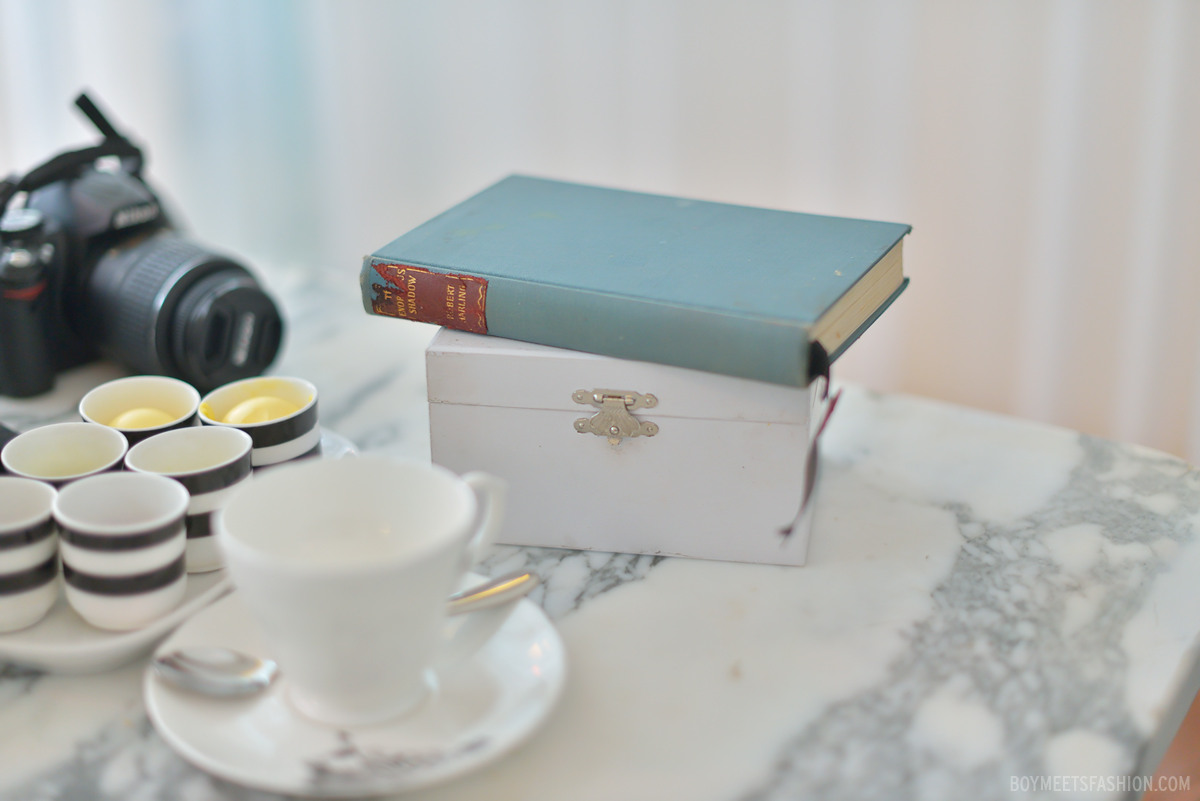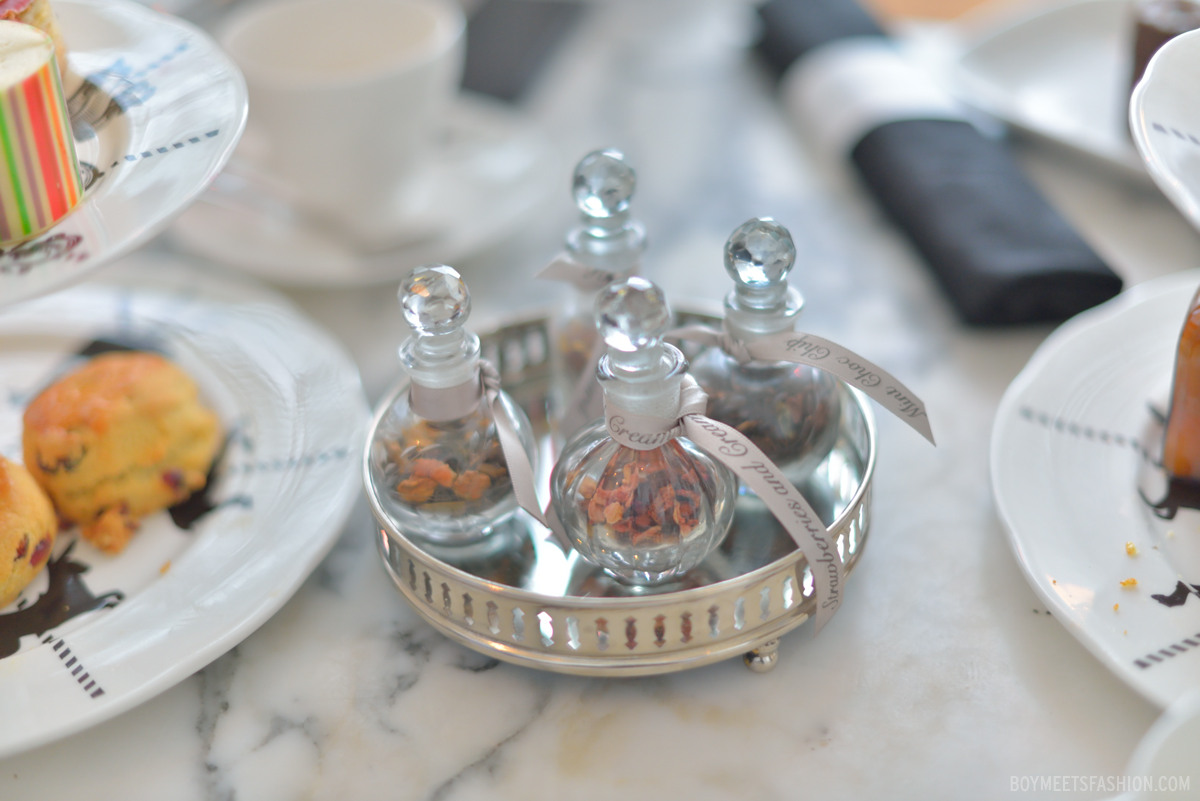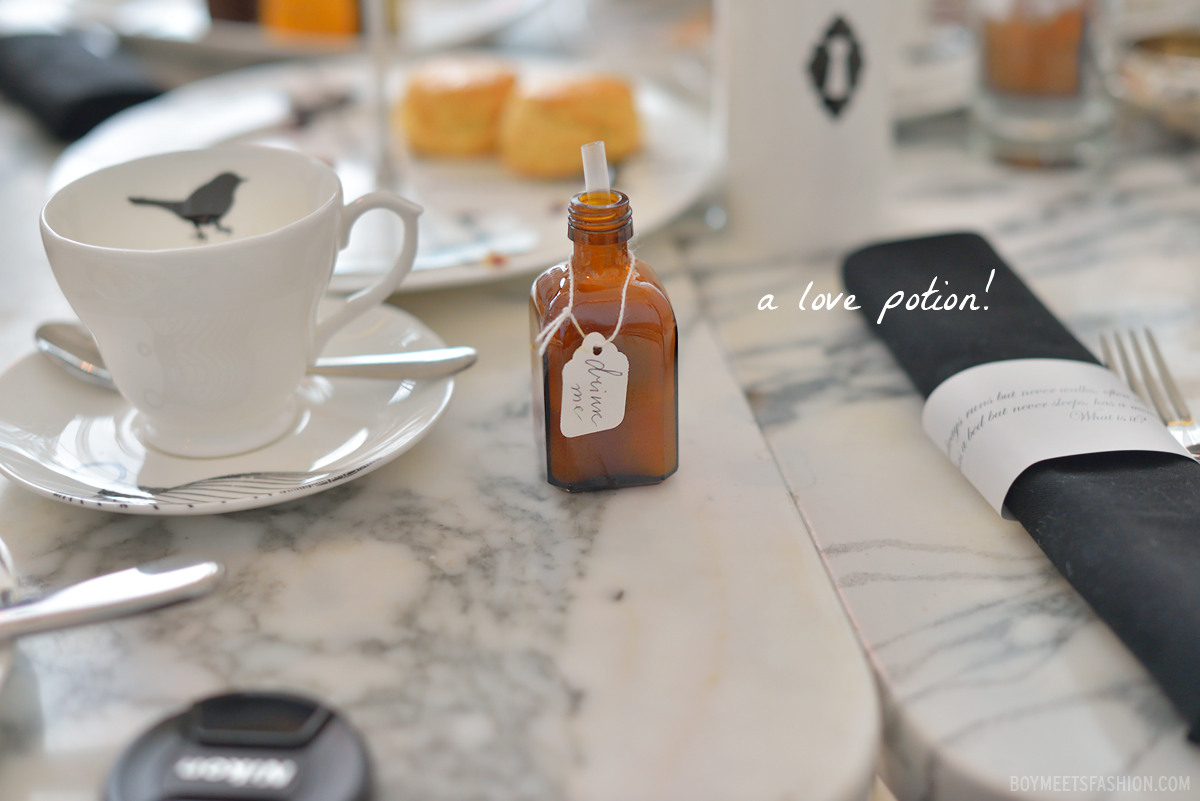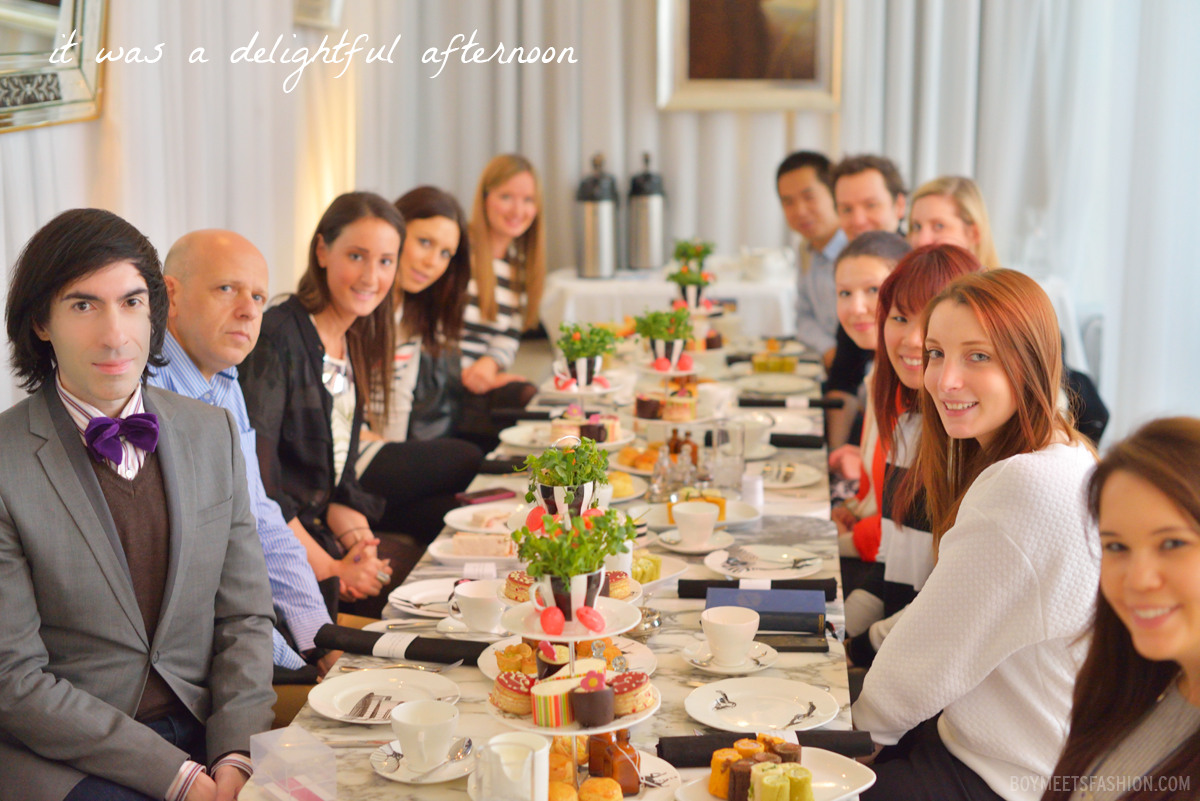 A few weeks ago, a team from Selfridges treated a small group of bloggers to the delightful Afternoon Tea at the lavish Sanderson Hotel. It was the luxury department store's way of saying thank you to us for working with them in the past year. With menus hidden inside vintage books, and little riddles on our napkins, kings and queens on teapots and ticking clocks – it was a magical afternoon. Cakes were beautifully presented on three-tier cake stands and served on the fine bone china crockery. I mingled, I laughed and made some new friends. It was just what I needed after an extremely busy week. Thank you so much, Selfridges!

FOLLOW ME ON
TWITTER
FACEBOOK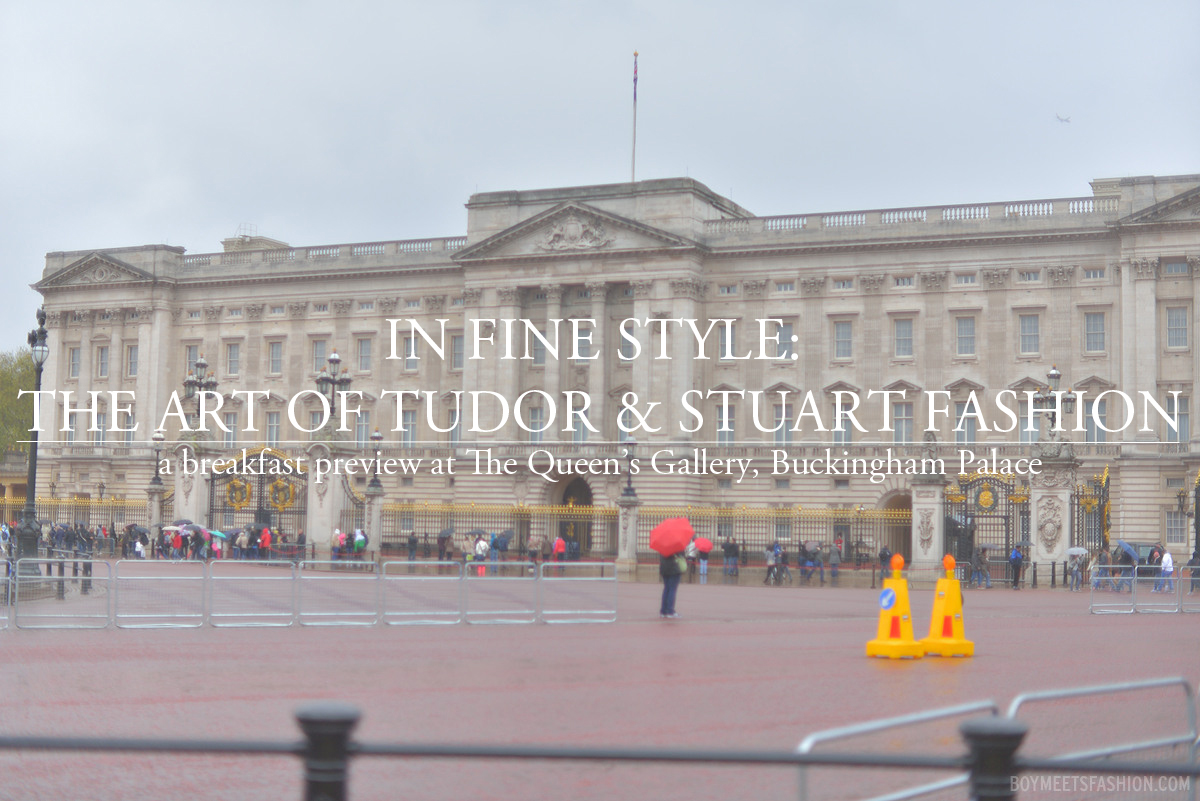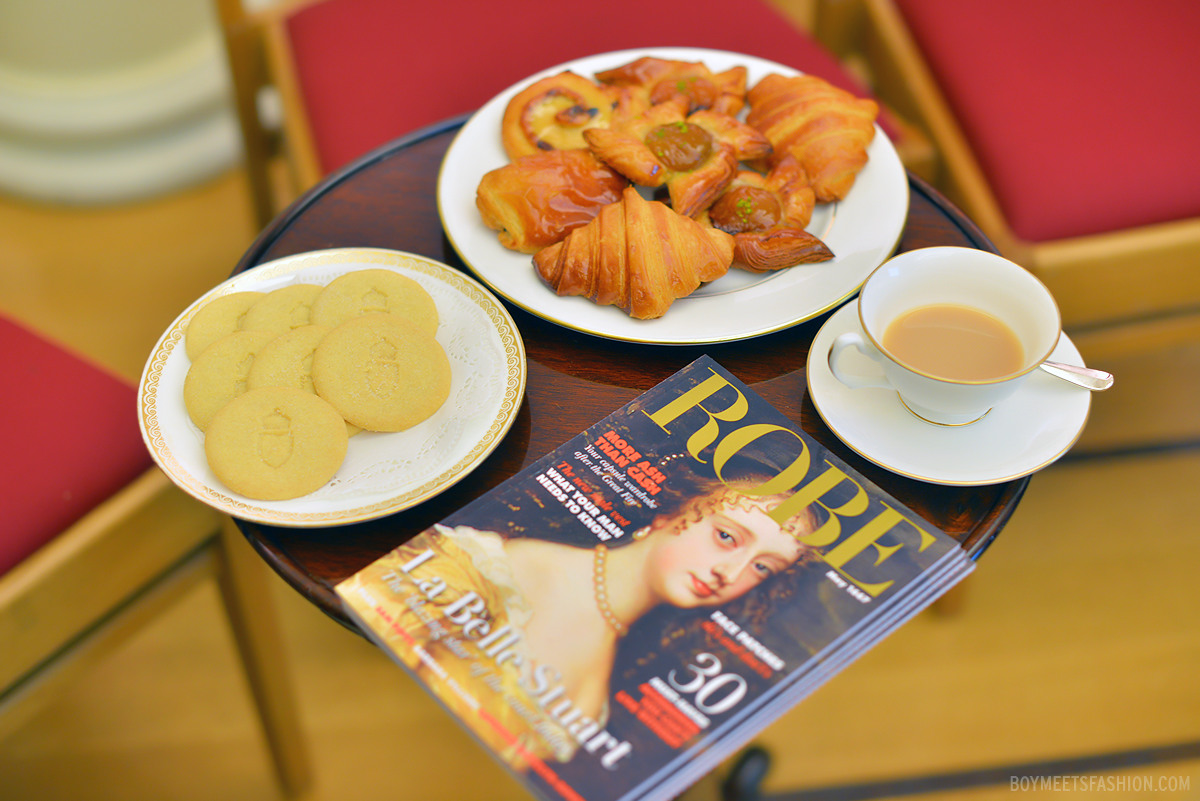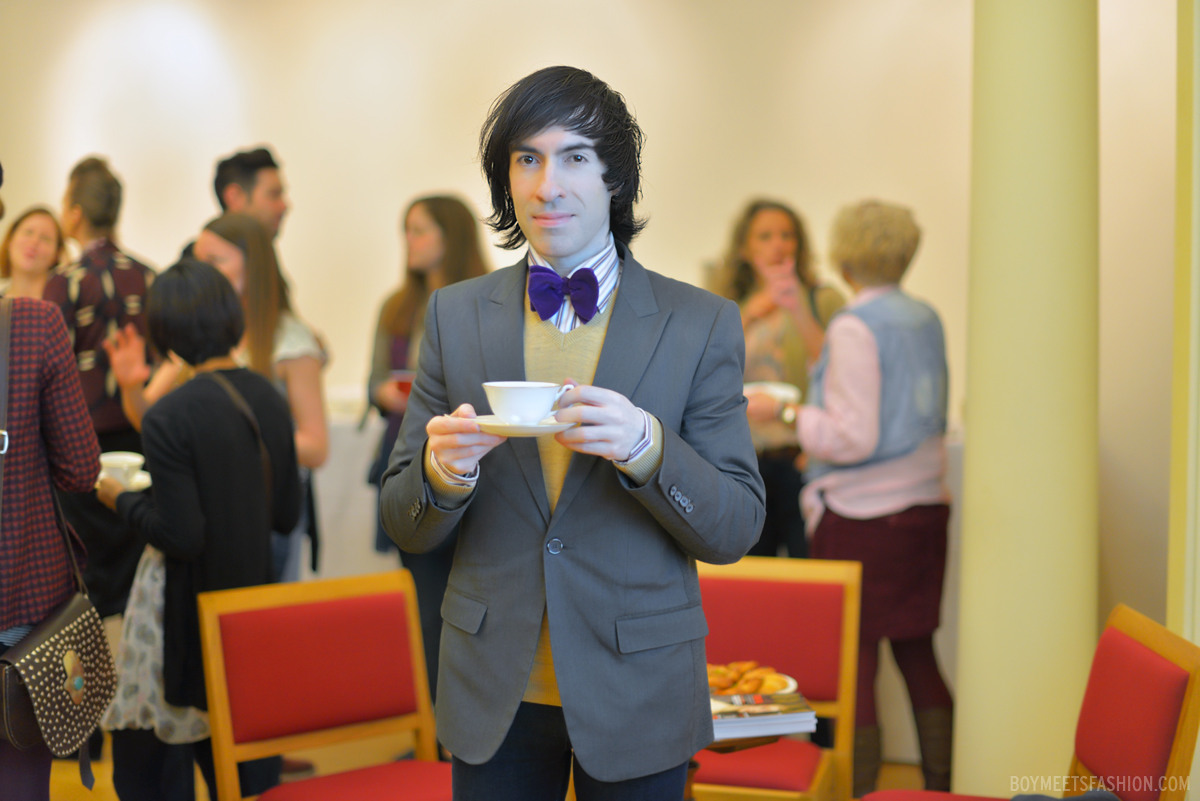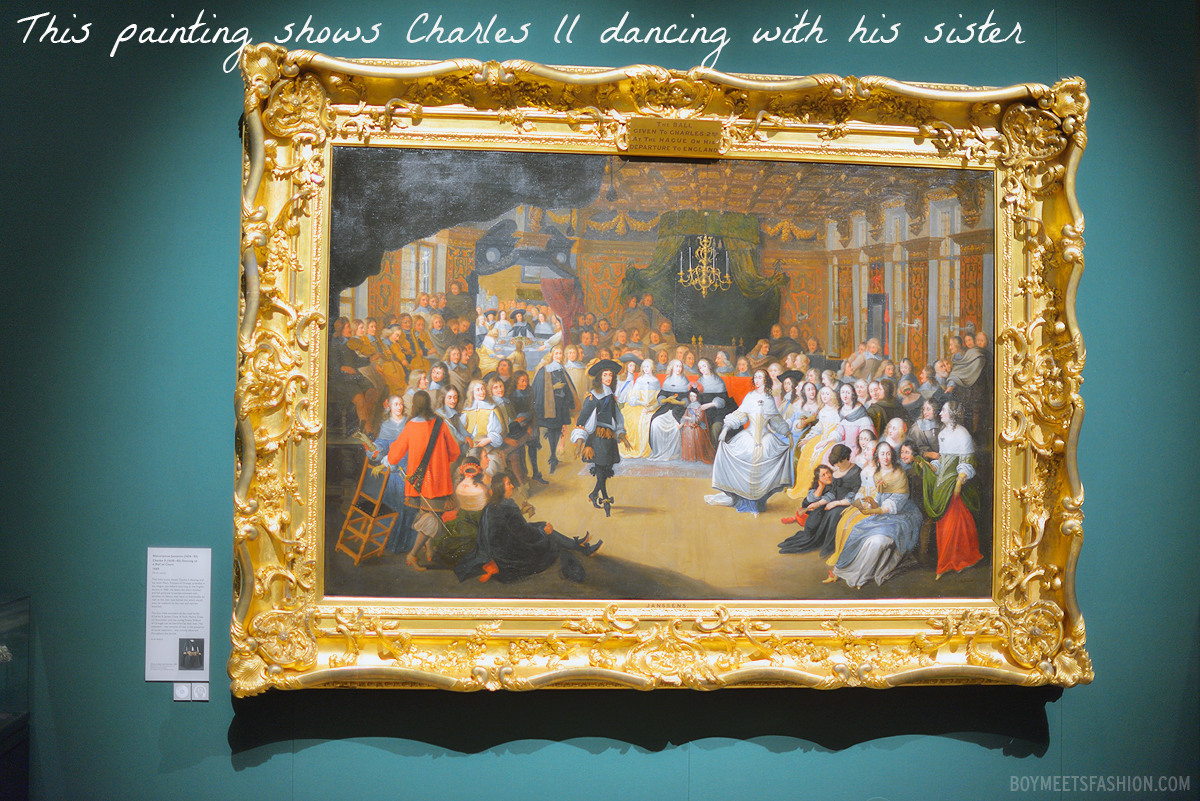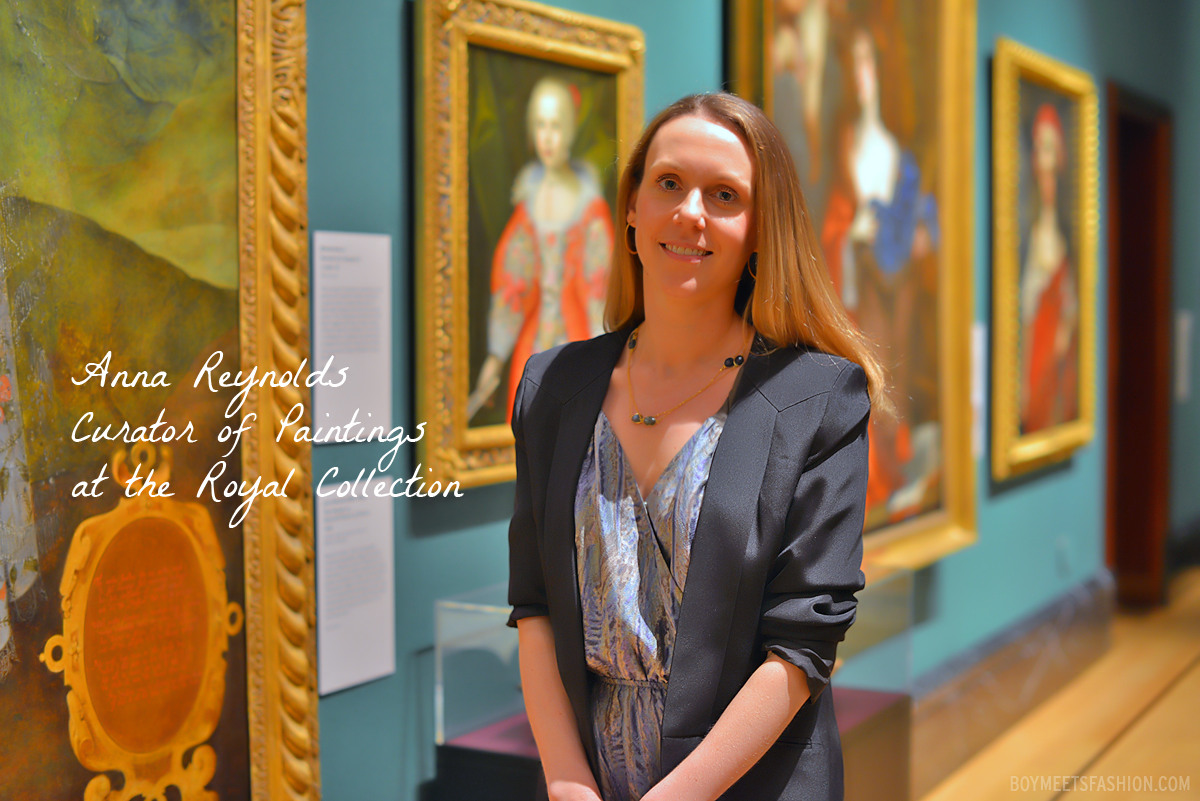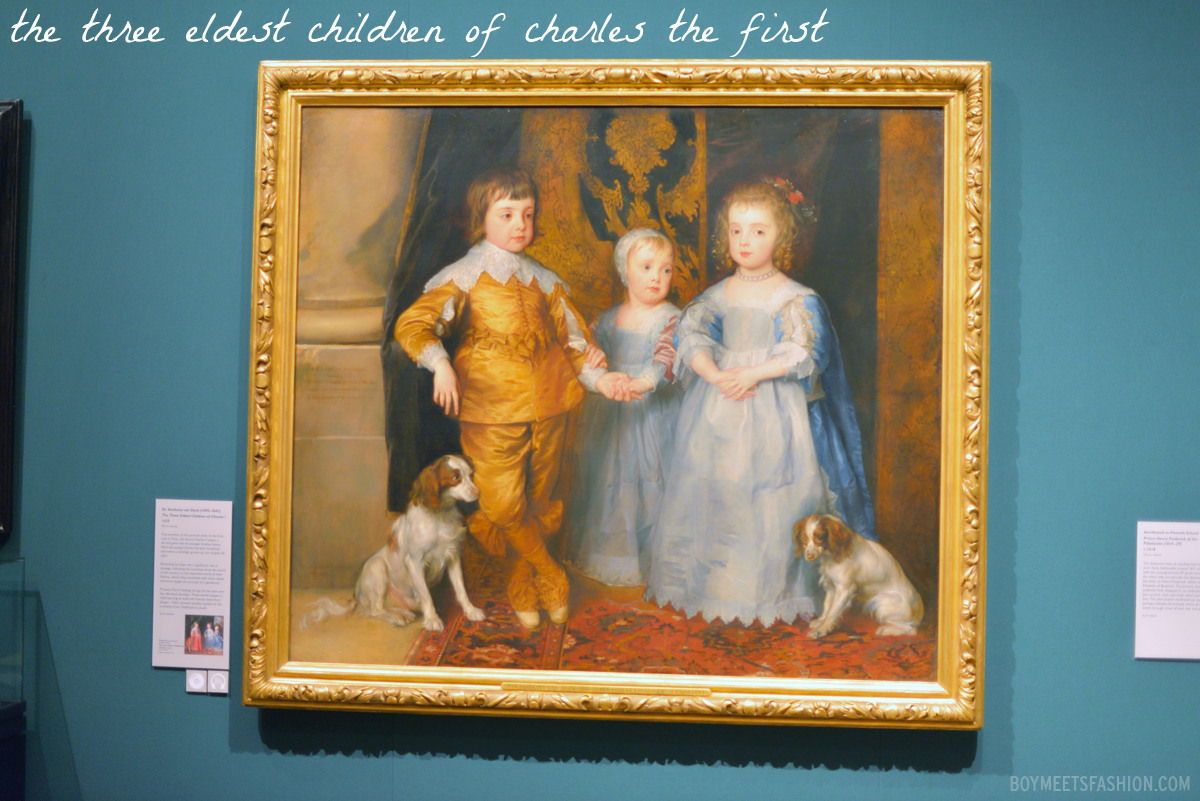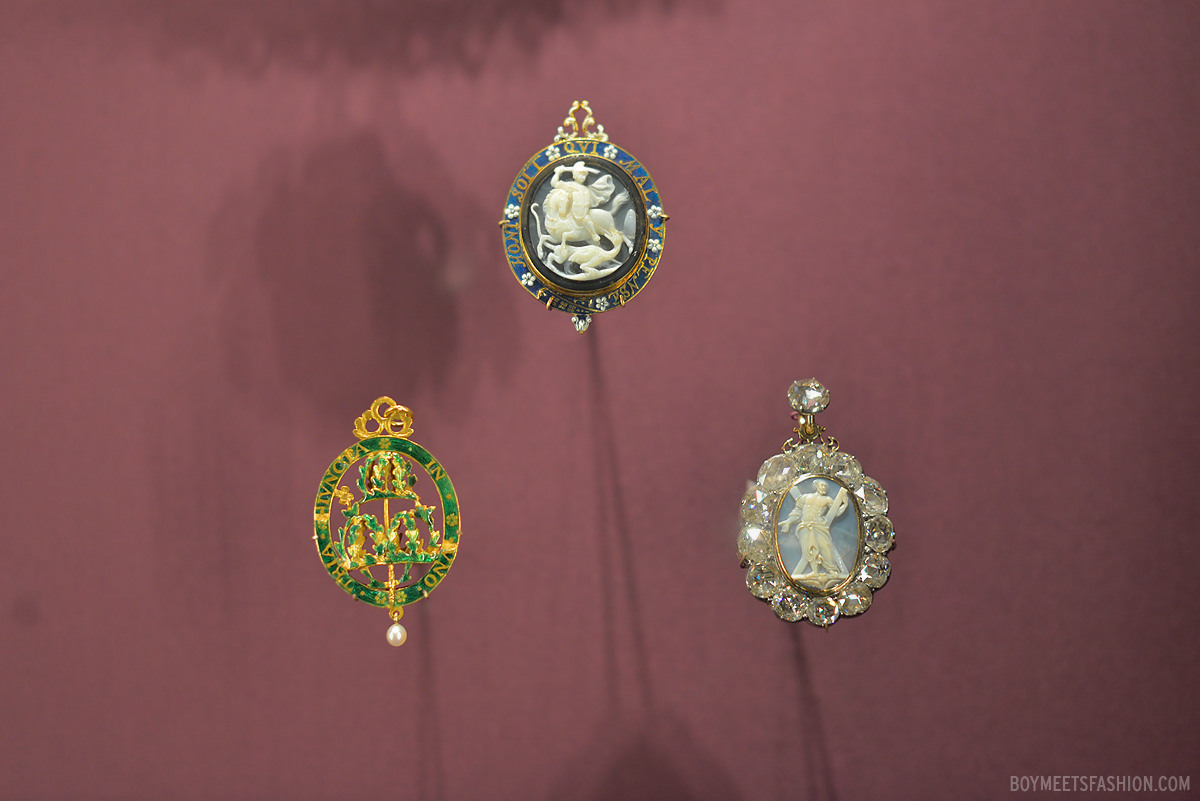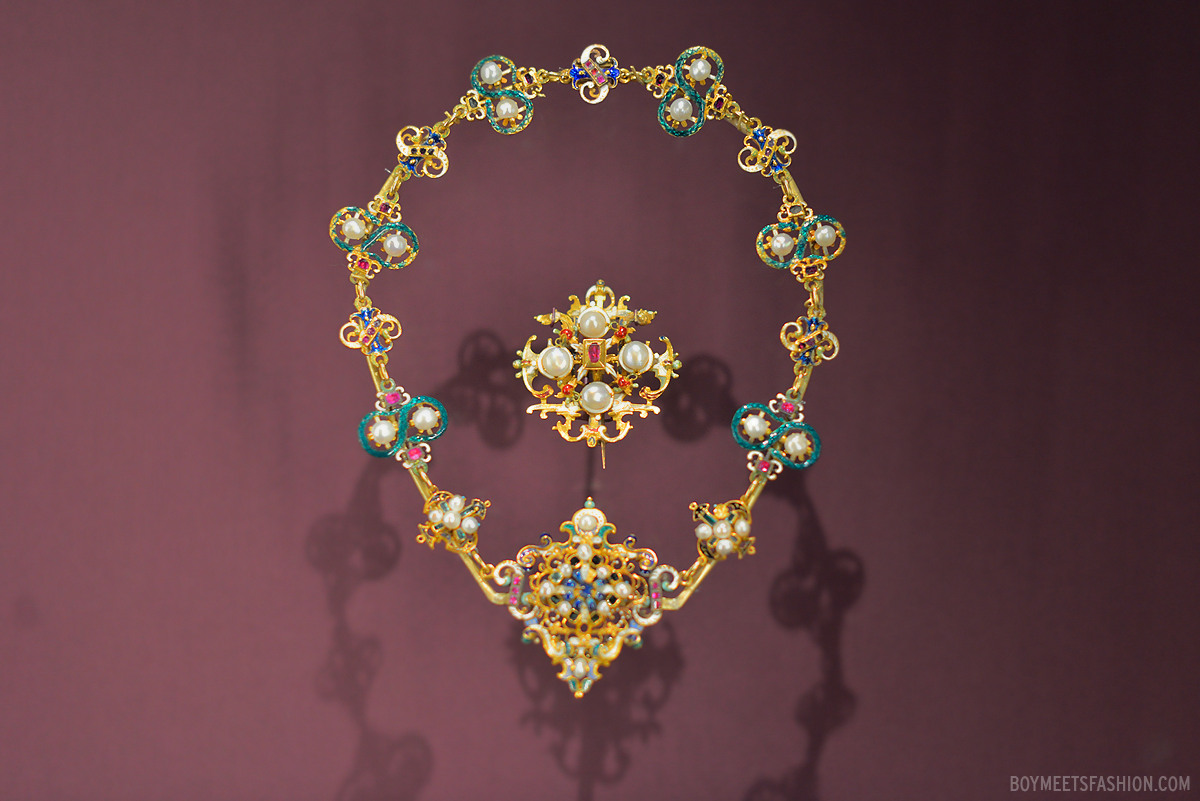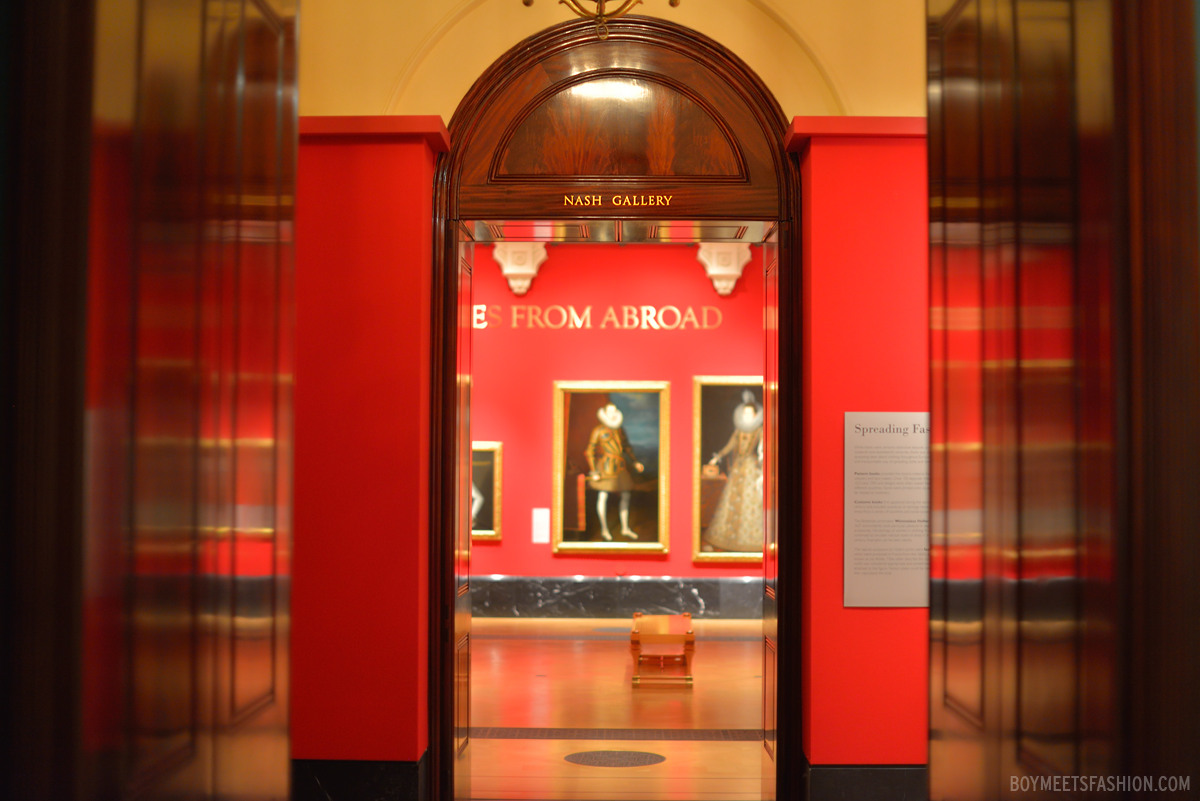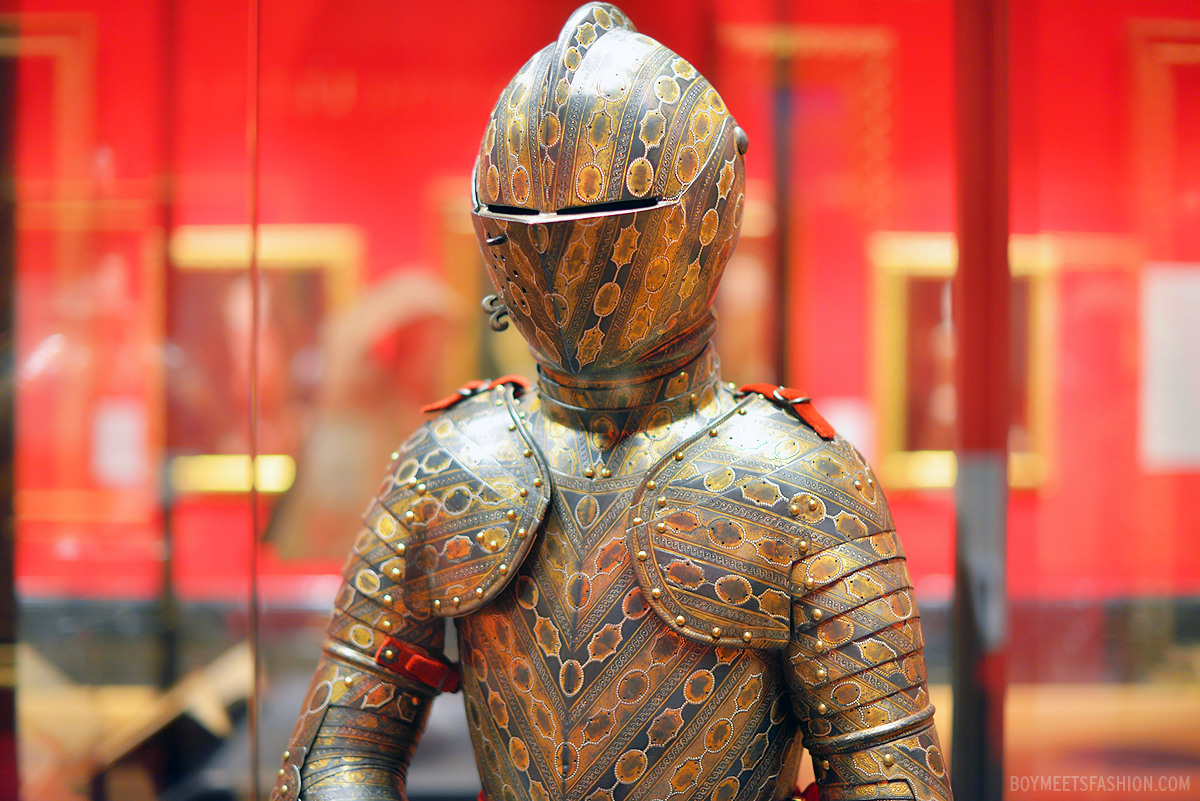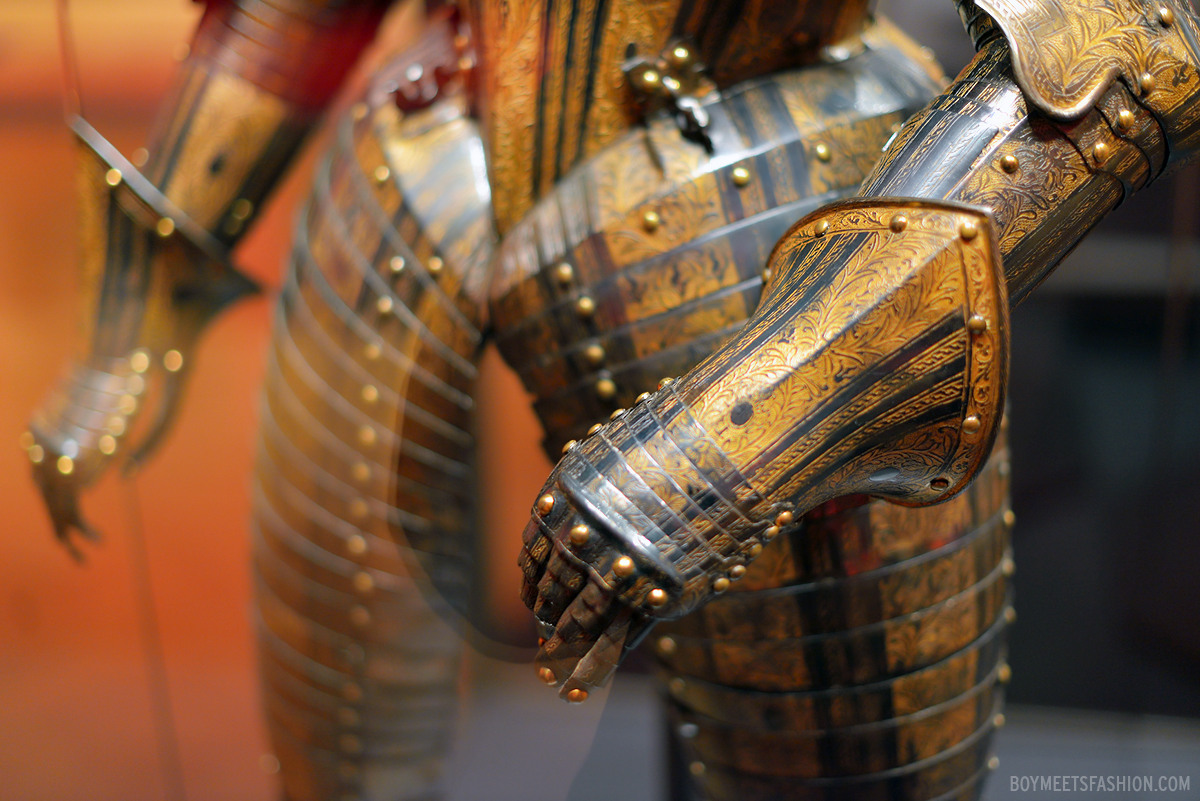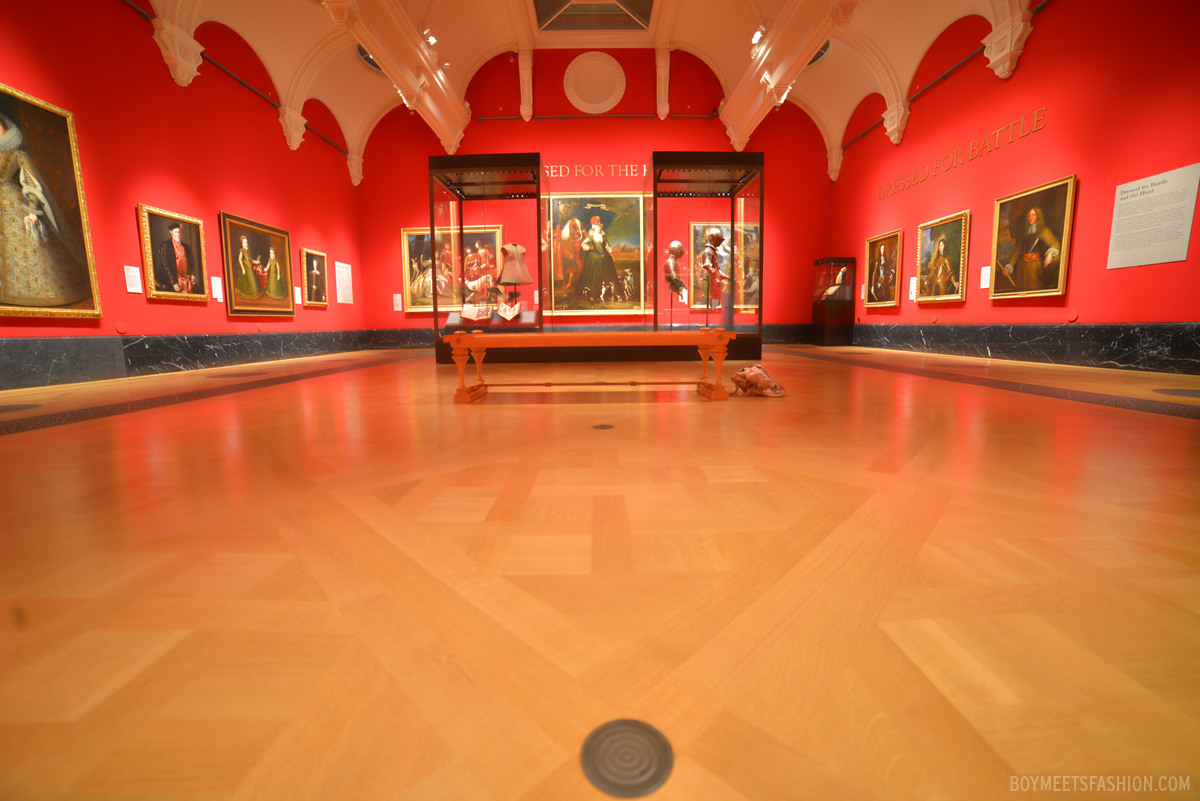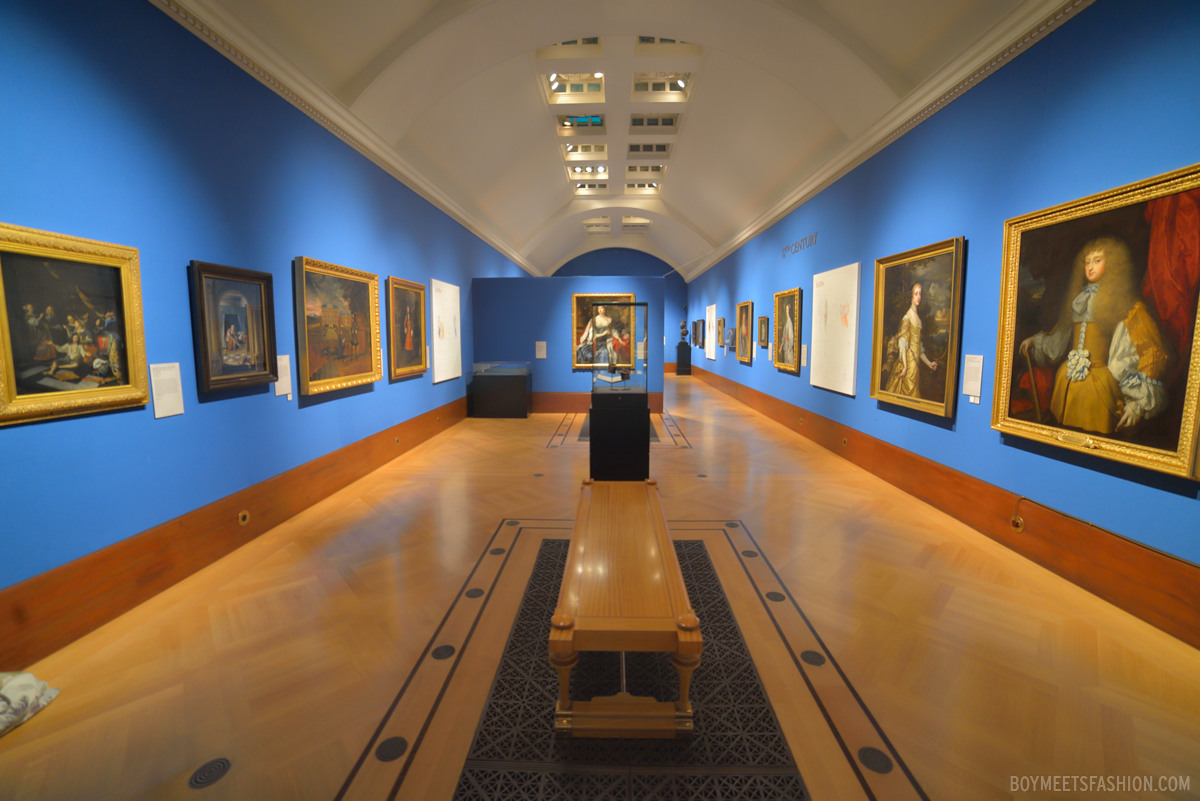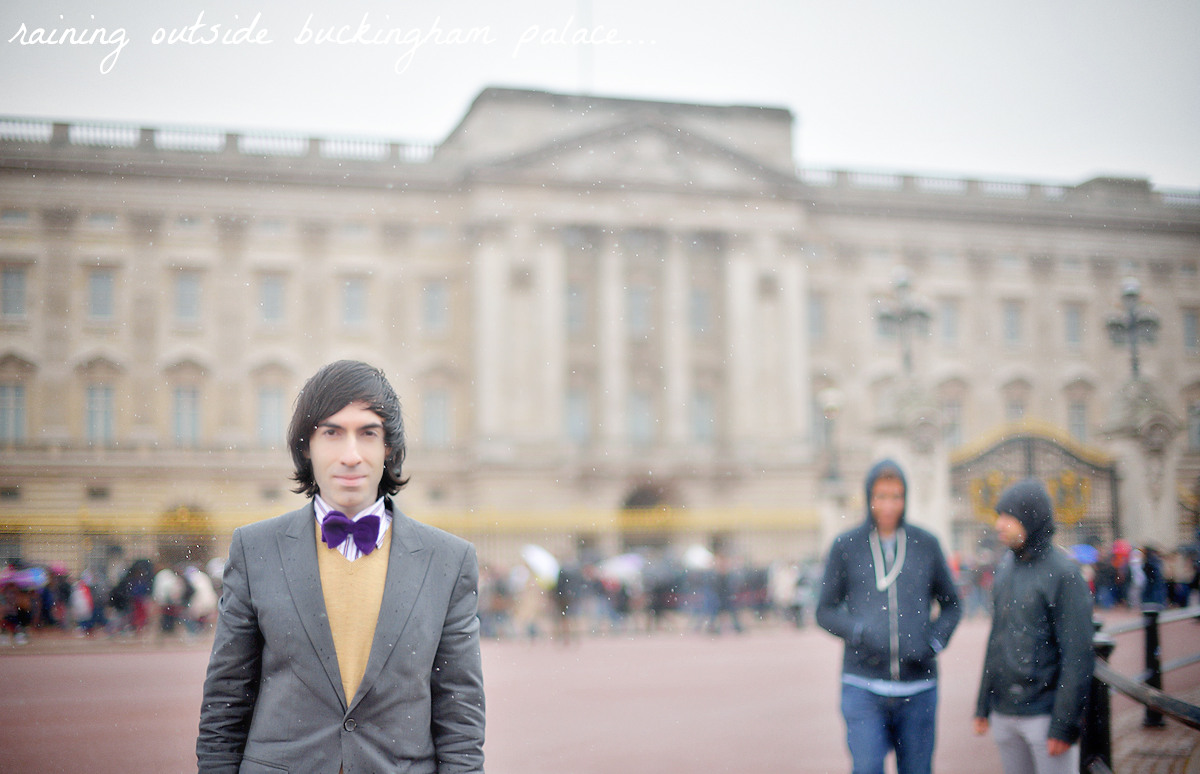 A few weeks ago, I received an intriguing invite from a member of the Royal Collection Trust, a charitable organisation established by the Queen to look after the Royal Collection of the Sovereign of the United Kingdom. It was an invitation to join her and her colleagues for a breakfast preview of the trust's new exhibition called In Fine Style: The Art of Tudor and Stuart Fashion. The exhibition looks into the costumes worn by the British monarchs and their court during the 16th and 17th centuries, and examines the ever changing styles of the times through sixty paintings, garments, jewellery, armour and accessories.
As someone who genuinely loves looking into how British fashion has evolved throughout history, and someone who loves the arts (particularly paintings) I was quite keen on seeing it. I spend a significant amount of my time inside our world class museums and art galleries, mainly to see historic art paintings. The added bonus to this event was the opportunity to be inside Buckingham Palace for the very first time, and have breakfast there.
Upon entrance, I had to go through security checks – with my bags searched, then having to walk through a metal detector much like you do at airports when flying off somewhere. The gallery staff were very welcoming, chatty and extremely polite. First we had a little mingling session and some breakfast, then shortly afterwards members of the Royal Collection Trust press team talked to us about the exhibition.
Anna Reynolds, curator of paintings at the Royal Collection took us on a tour and talked about the paintings, garments and accessories in detail. I could not help but envy members of the Royal family for all the grand and truly exquisite pieces they got to wear during their lives. The sheer level of details, through embroidery and embellishments just blew me away, and I loved how the men used to wear the most glamorous outfits imaginable. The 16th and 17th centuries were periods when men used to dress on par with the women, and this made me wonder why men's fashion gradually became increasingly plain since the 18th century. My favourite bits includes seeing the leather gloves with silk applique and metal thread embroidery from 1610, which belonged to James I, and the Crimson velvet mules from 1651 which belonged to Queen Henrietta Maria. Well worth seeing if you love fashion.
The exhibition's multi-media guide is free for all visitors, and children can pick up a free family activity bag from the Millar Learning Room.
The gallery's shop is full of affordable little treasures including jewellery, fine china, scarves and lots more more.
You can go and see the In Fine Style: The Art of Tudor and Stuart Fashion exhibition at The Queen's Gallery, Buckingham Palace from Friday 10th May 2013 until it closes on Sunday 6th October 2013. You can book tickets via the official website by clicking here.
There is also a free interactive app for iPhone owners, in which you can try on outfits and accessories of the rich and powerful from the 16th and 17th centuries using photos of yourself. The app is called In Fine Style and is downloadable for free from the Apple store.

FOLLOW ME ON
TWITTER
FACEBOOK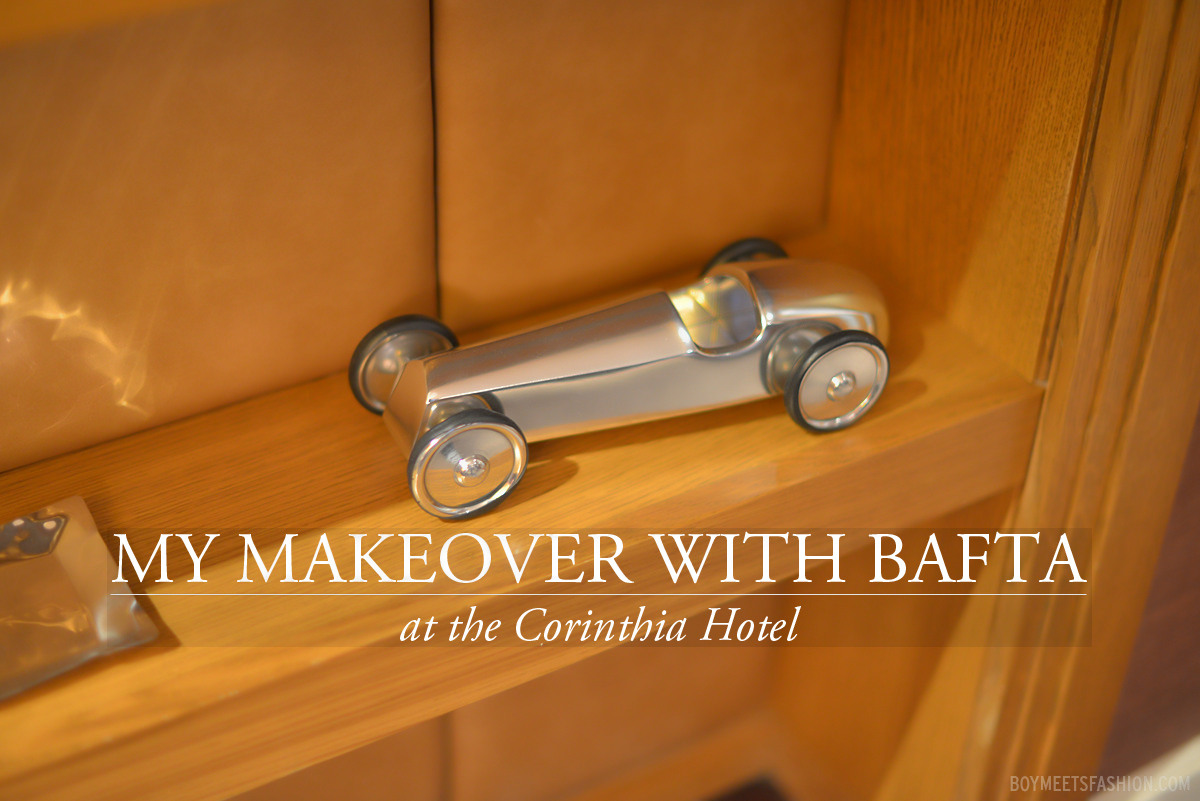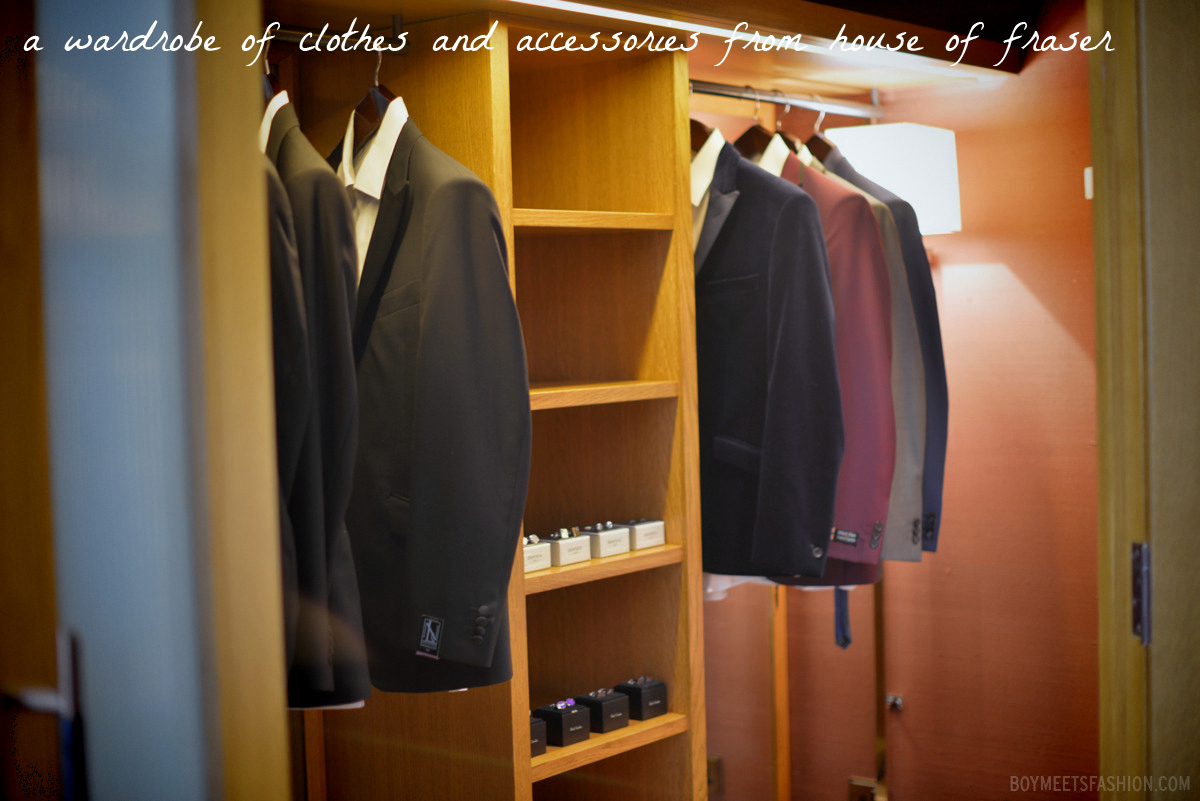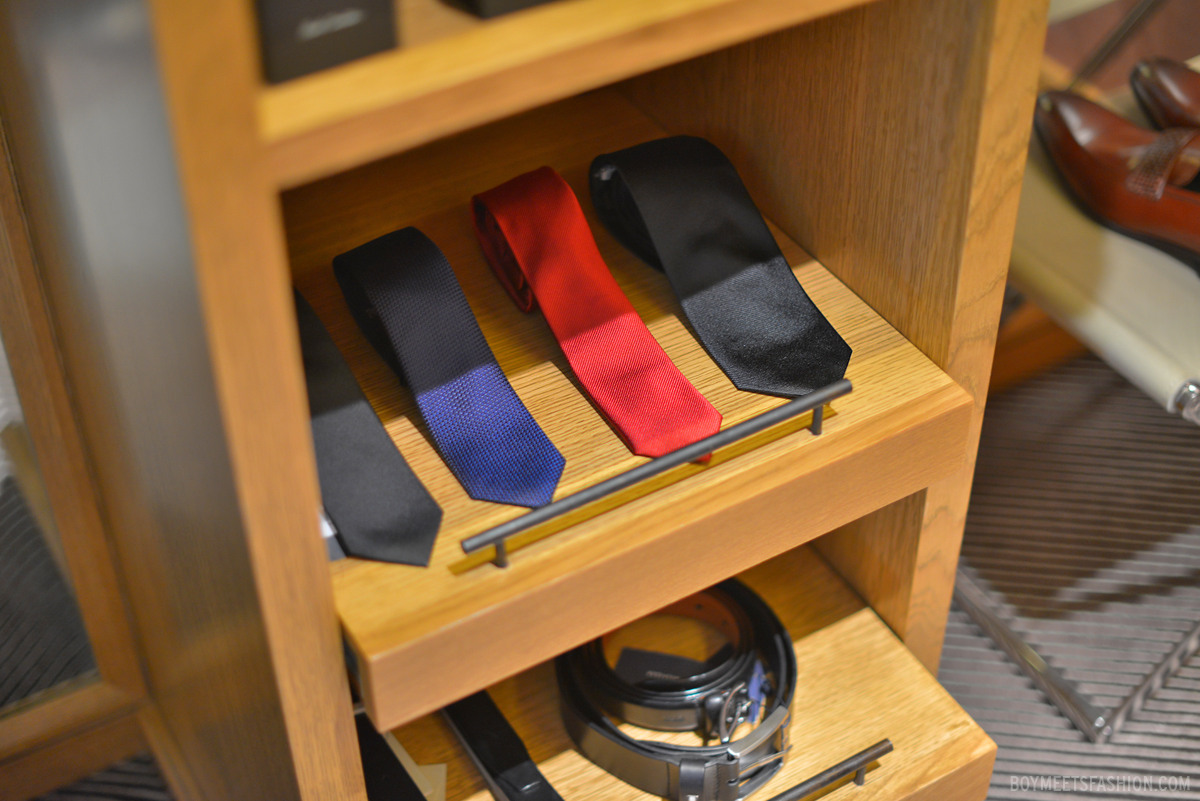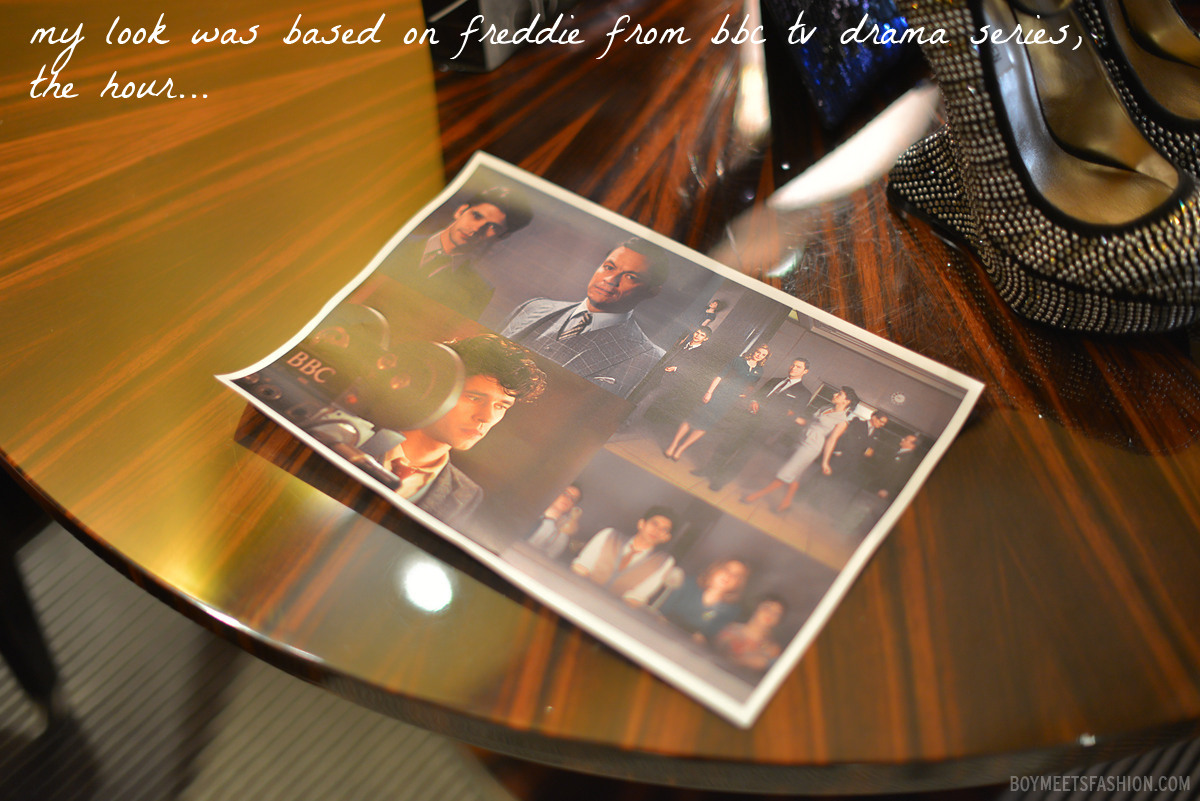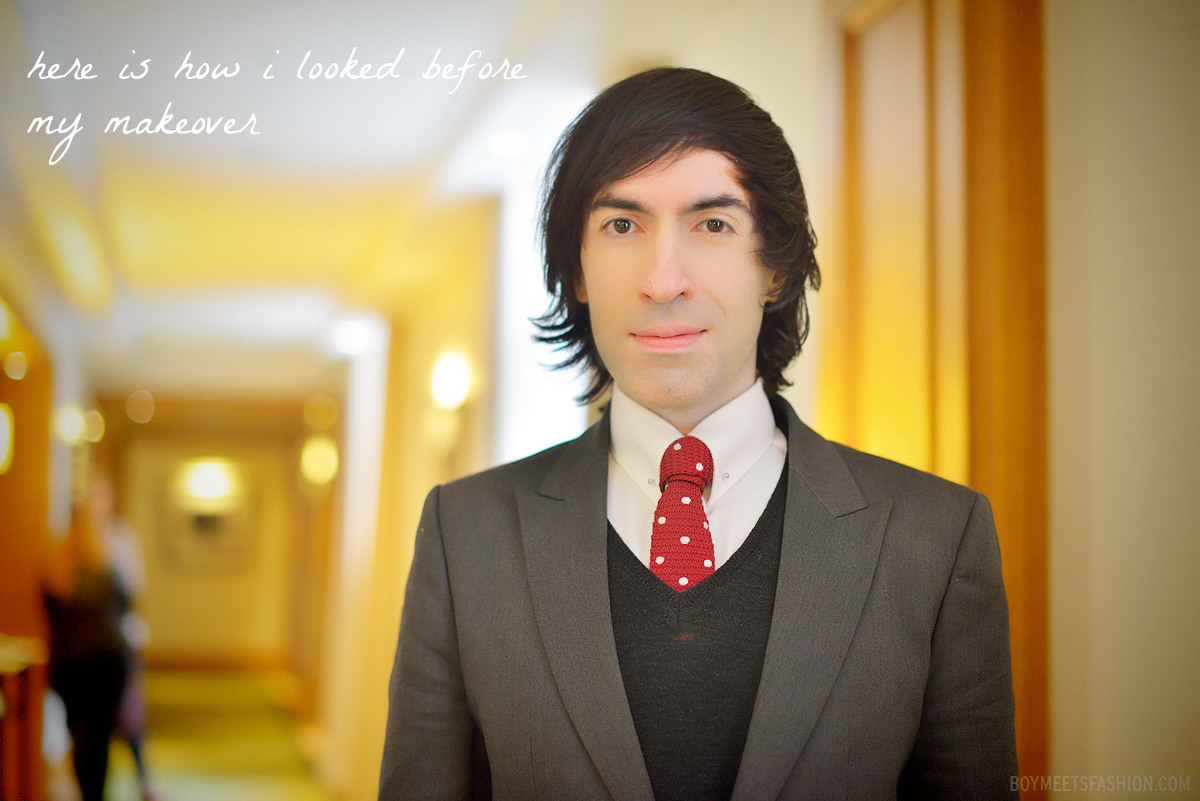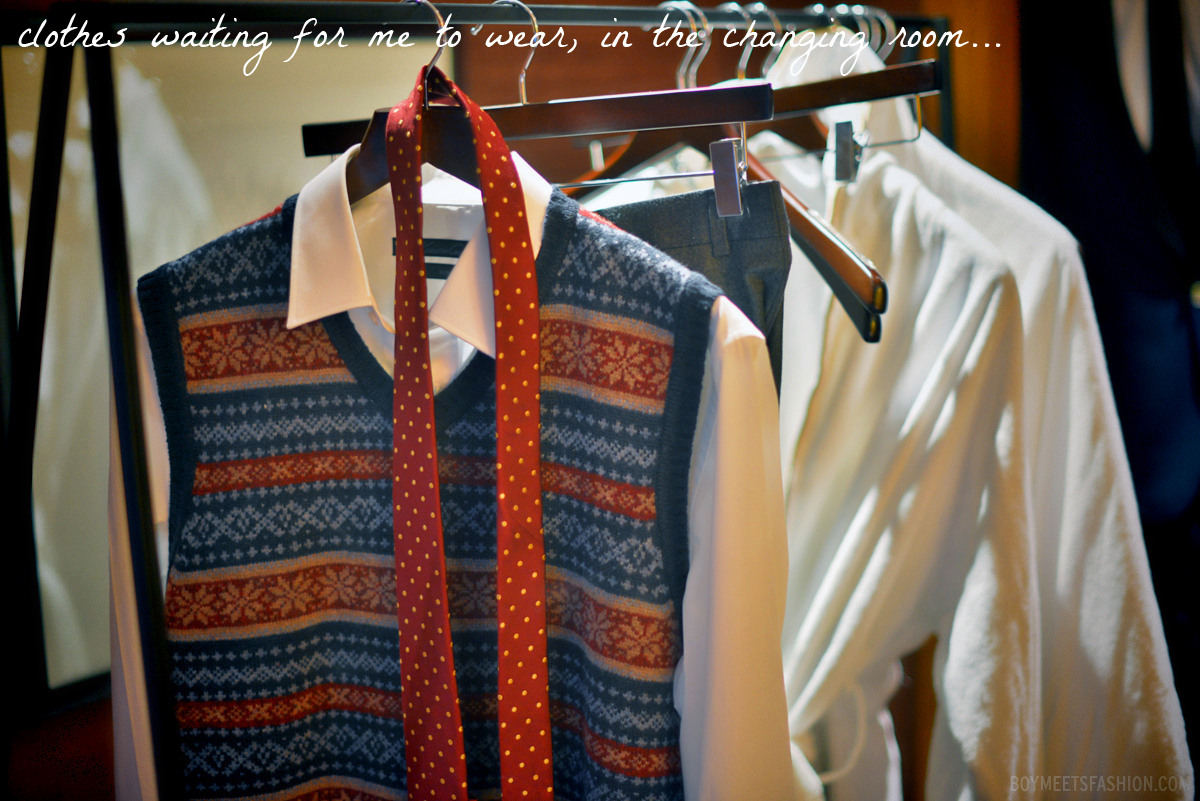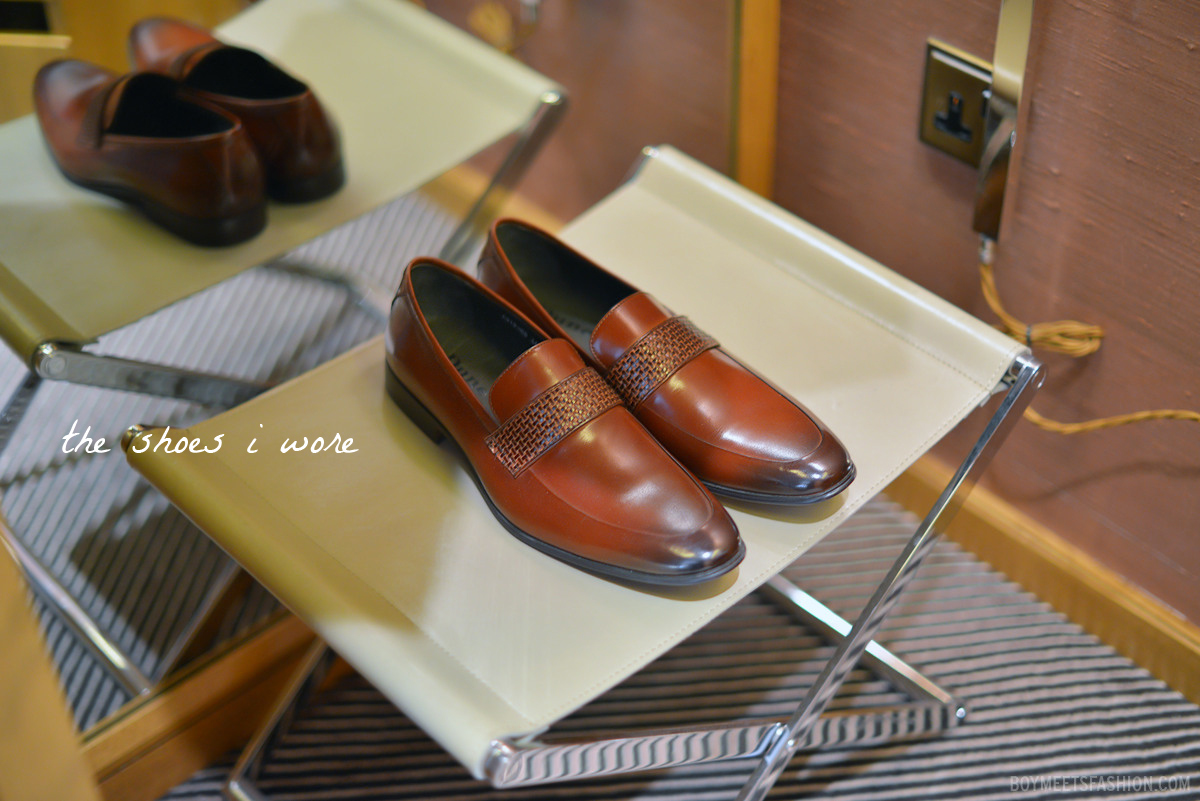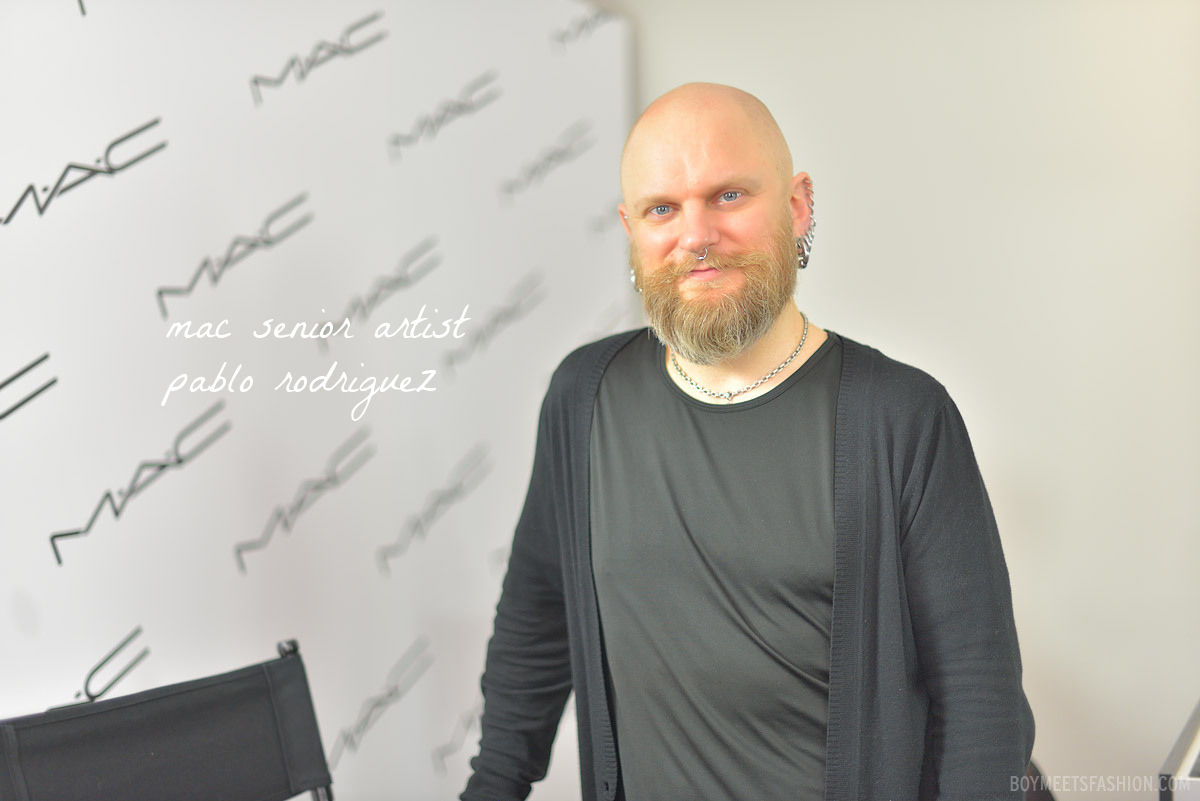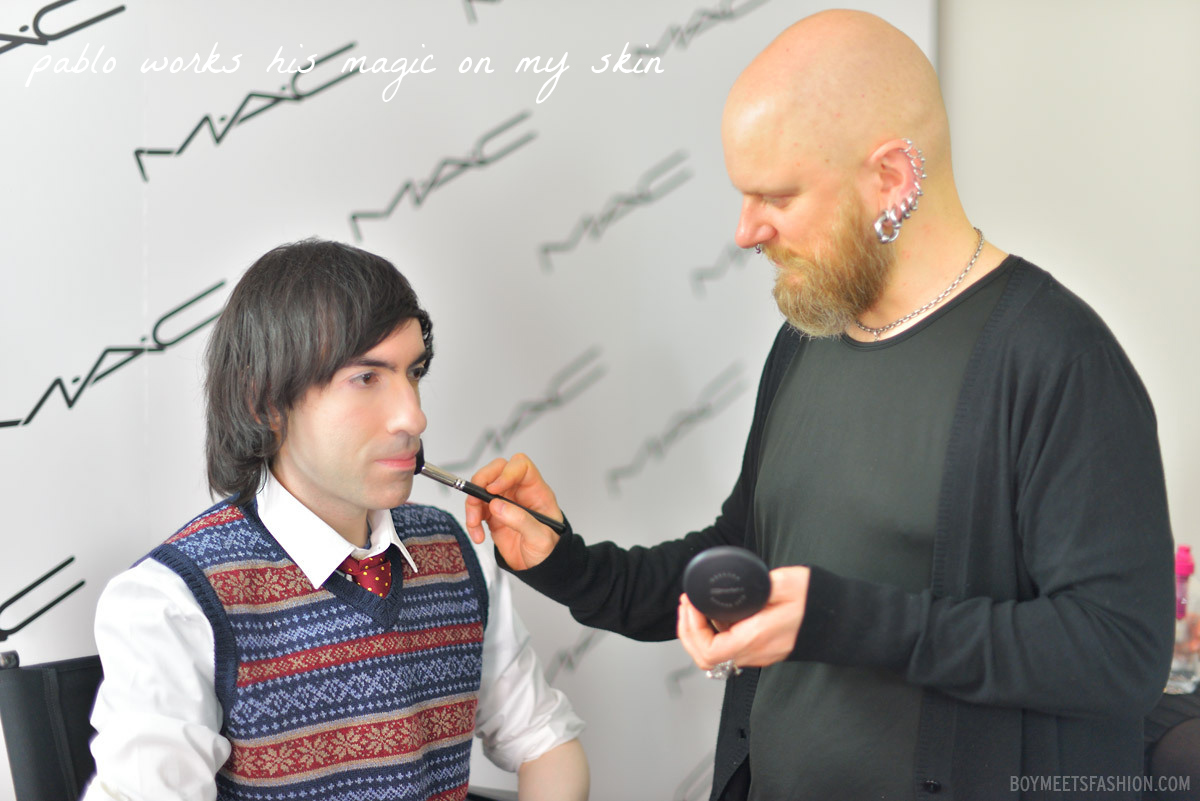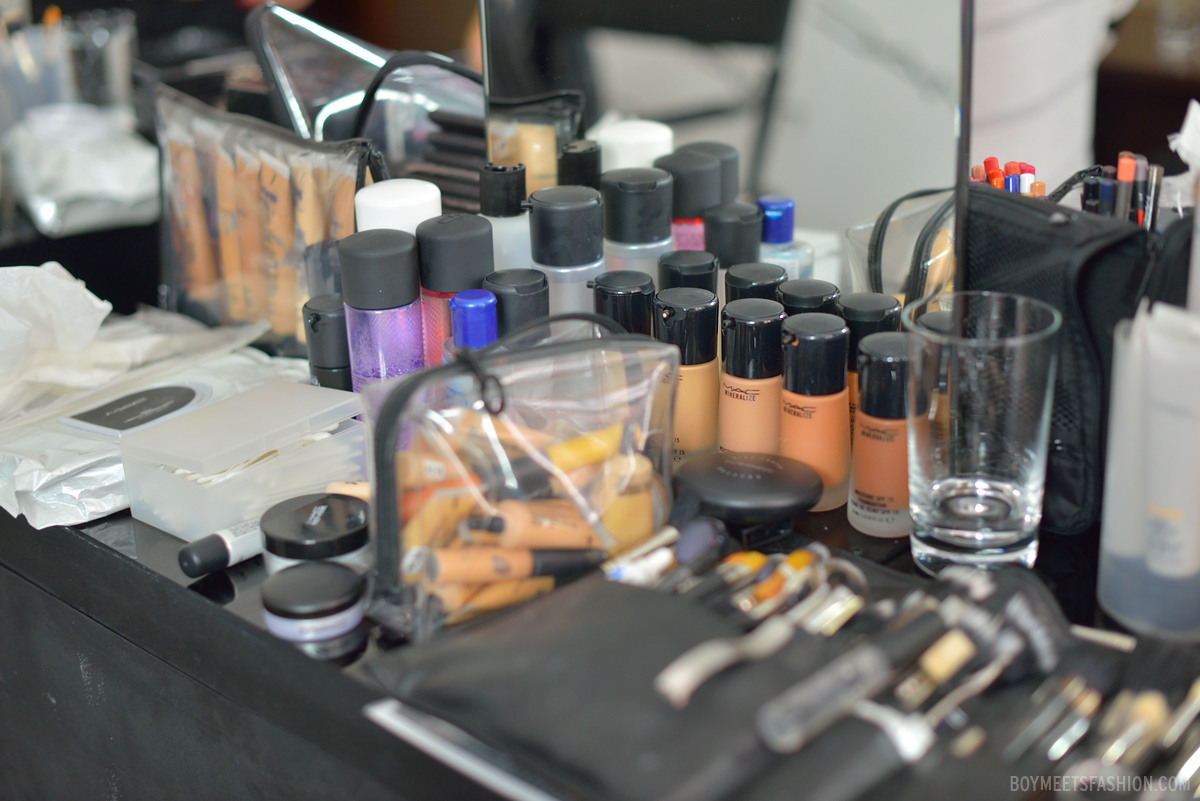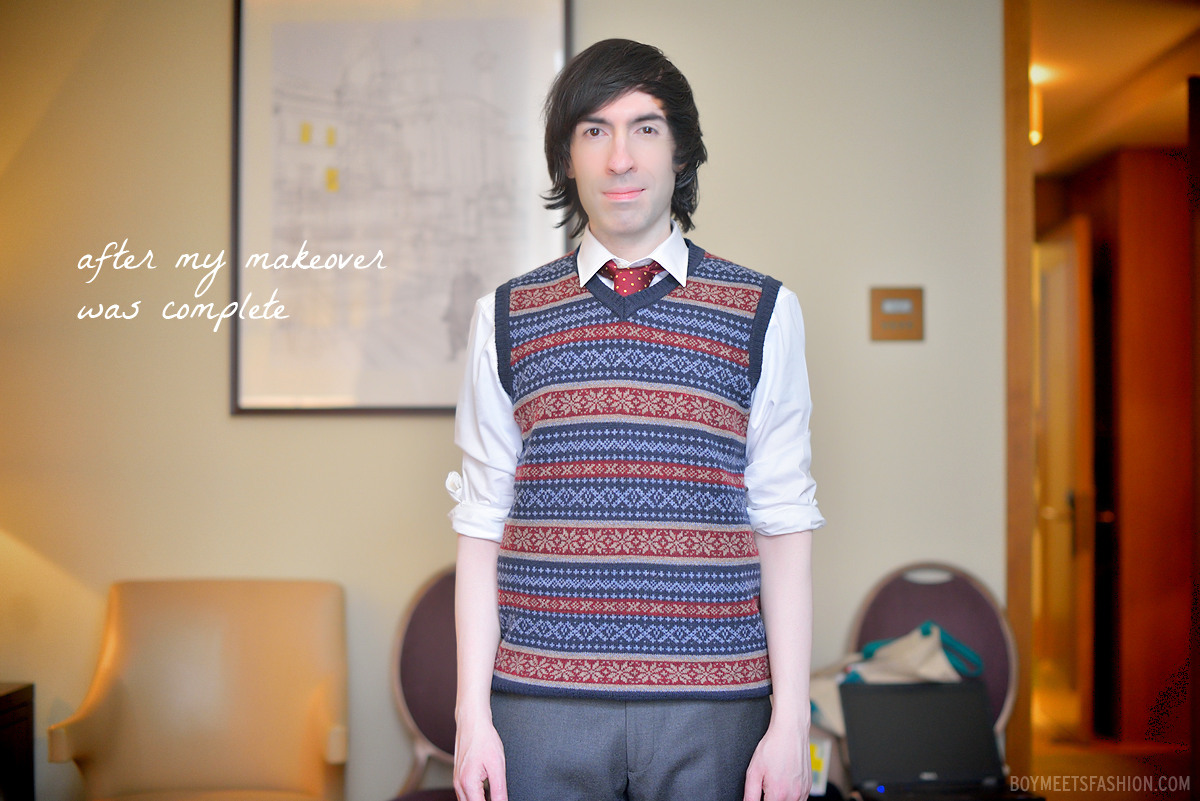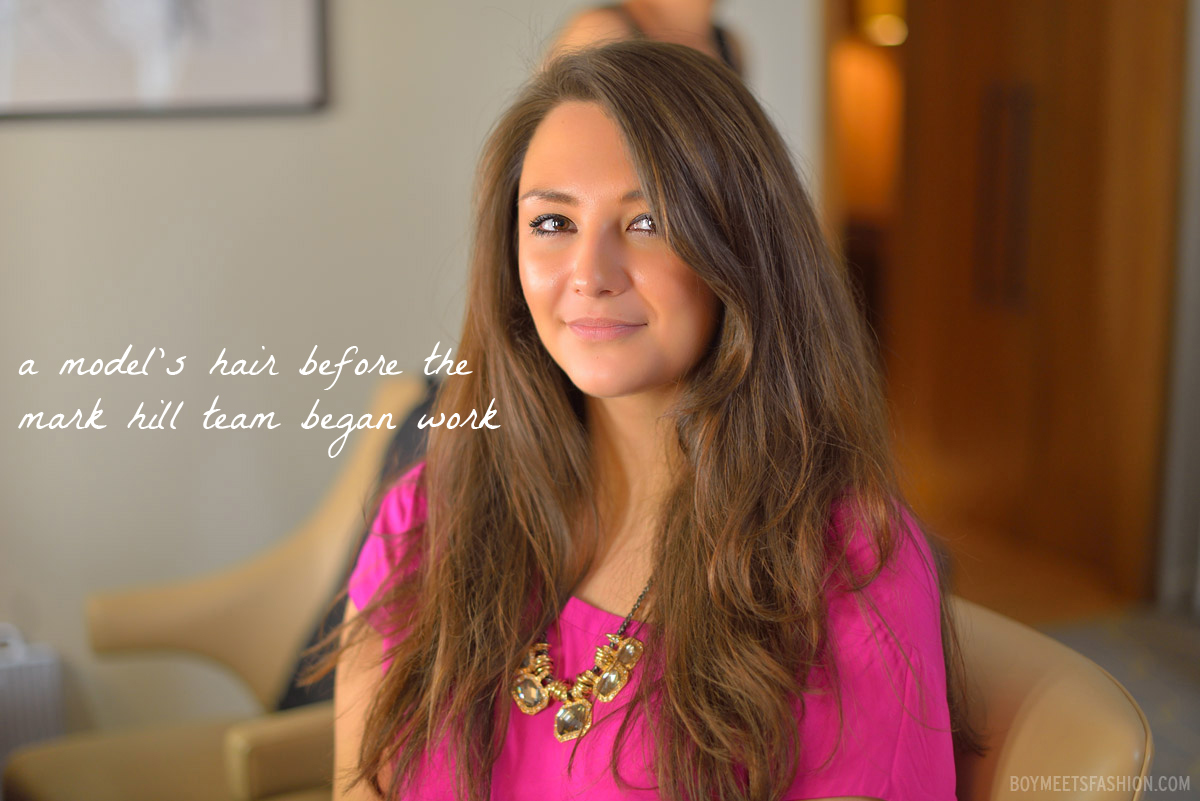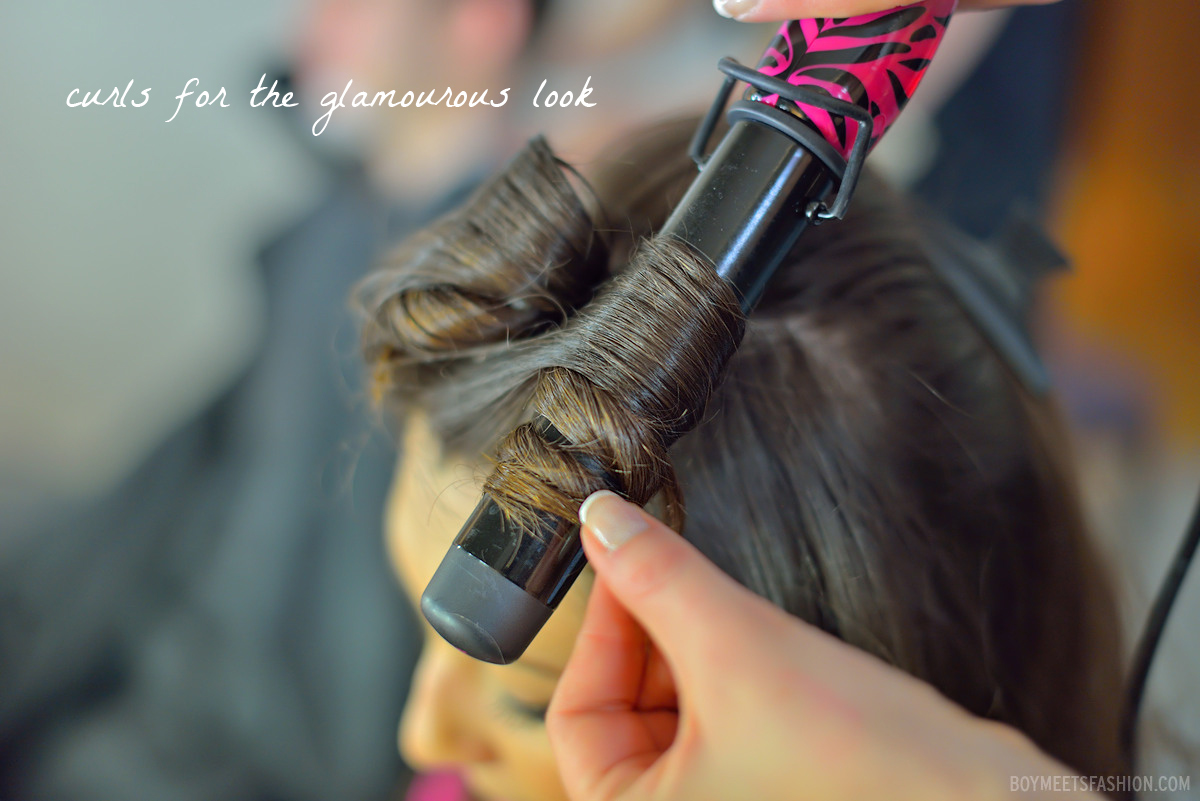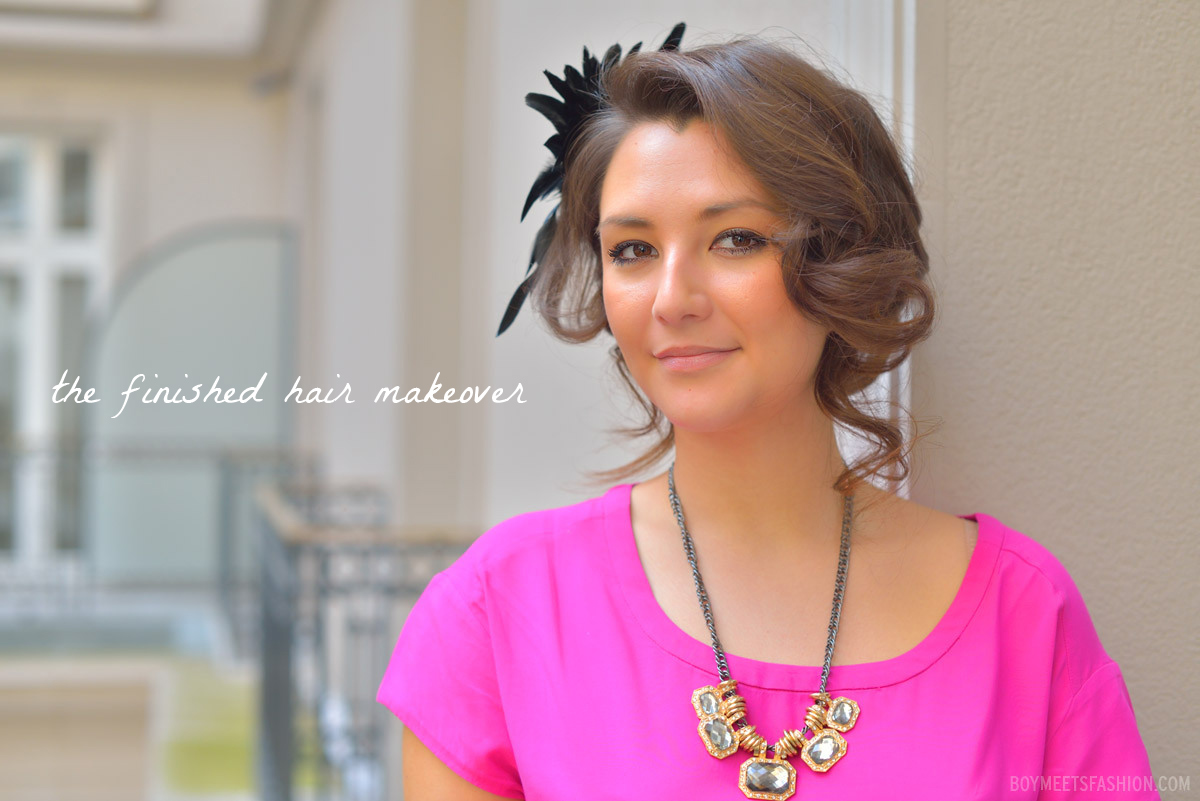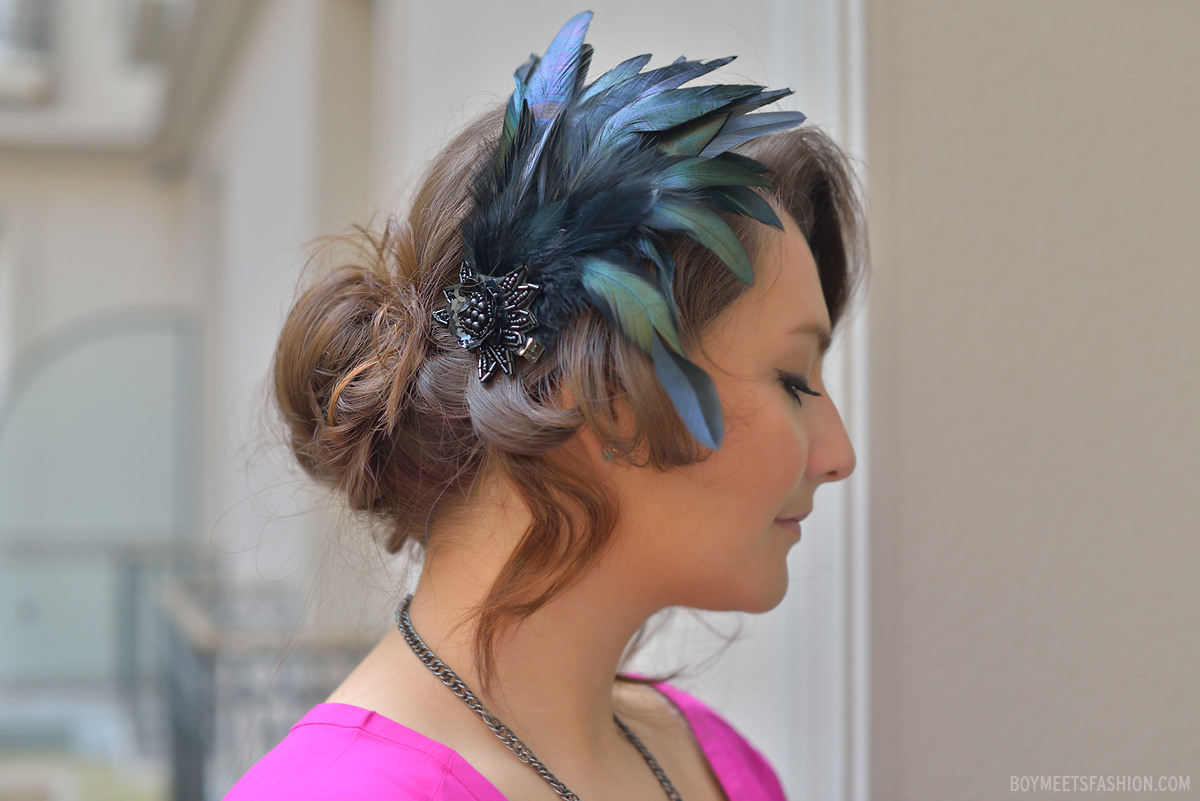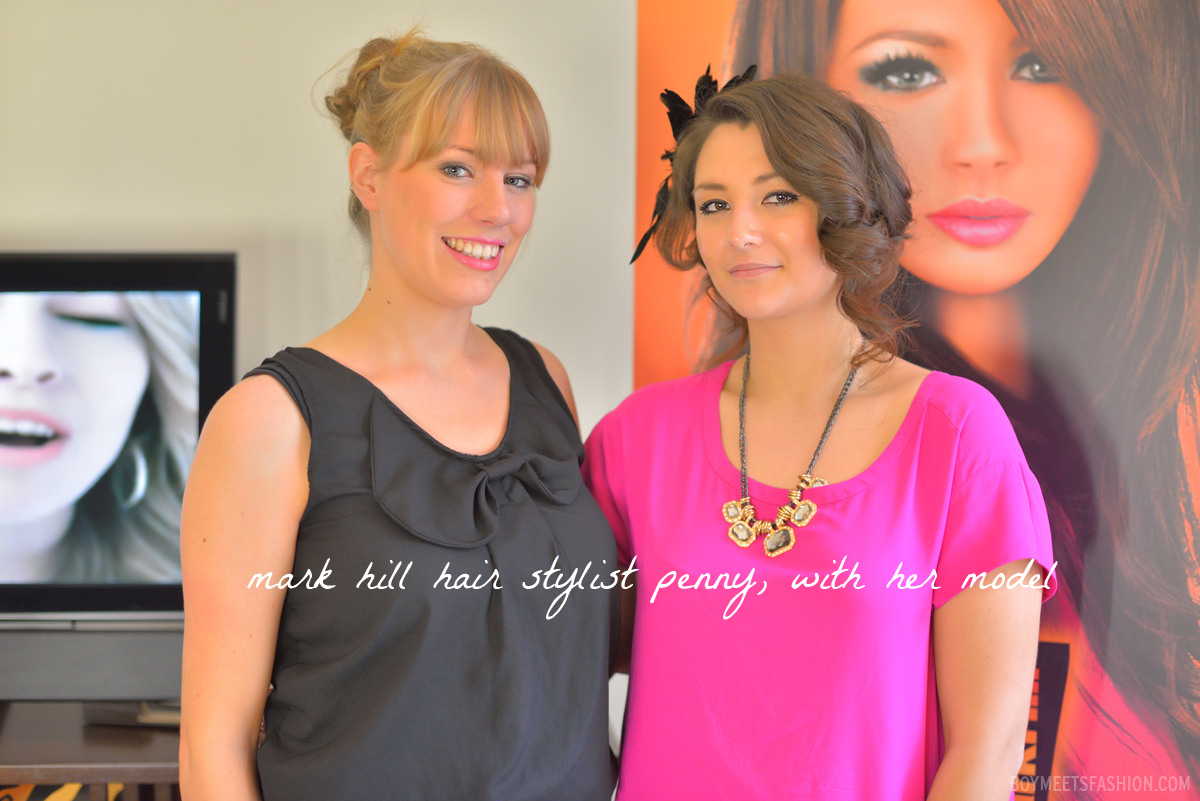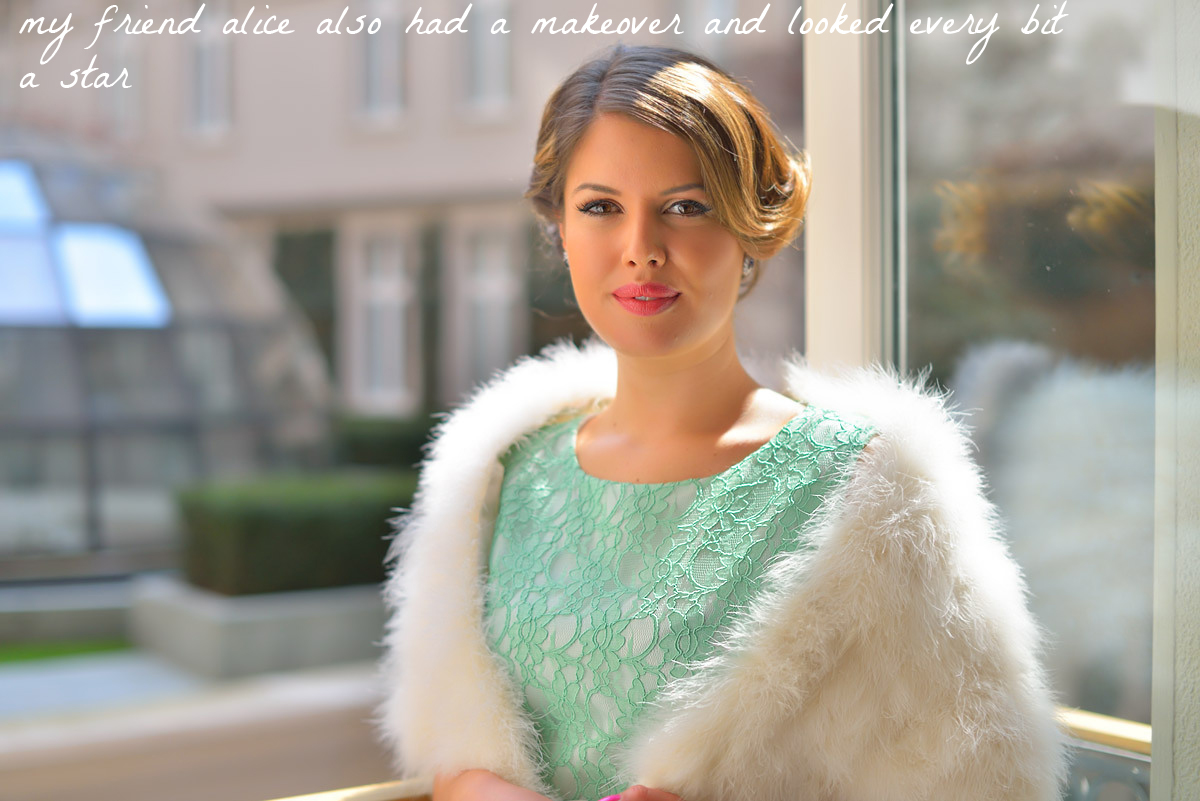 A few weeks ago, I received a very exciting e-mail from a lovely lady from BAFTA. With the BAFTA TV Awards due to take centre stage on Sunday 12th May, the organisation toyed with the idea of arranging a makeover session based on characters from TV programmes nominated for an award, for members of the press. My contact from BAFTA got in touch to see whether I would be interested in getting involved, and of course I delightfully said yes. The opportunity to be pampered by the very best make-up artists and stylists proved to be too irresistible to turn down. The BAFTA Style Suites is set up for BAFTA nominees who may want to come over and prepare for the BAFTA Awards day. It was a chance for me to experience what it is like to be a nominee!
There was a mock up Style Suites day for BAFTA's partners House of Fraser, Mark Hill, MAC cosmetics and St Tropez at the extremely beautiful Corinthia Hotel. My makeover was based on Freddie from BBC drama series, The Hour.
There were many rooms inside the Style Suites, and one of them were converted into a large space for House of Fraser. It was decorated with beautiful luxurious gowns, heels and jewellery. There was a gentlemen's wardrobe too, with gorgeous tuxedos hanging on the rail, including a velvet one. I could not resist the temptation to try it on. The charming PR ladies from the department store were there to greet me and kindly supply the clothes, shoes and accessories required for my look. These included a beautiful pair of slip-ons from Dune, a red satin polka-dot tie by New and Lingwood, a lovely knitted fair isle tank top by Howick and a pair of grey flannel trousers from New & Lingwood. I loved them all!
There was also a MAC studio inside the Style Suites where I had my make-up done by MAC's Senior Artist Pablo Rodriguez. He was was quite a gentleman. Pablo used MAC's Fast Response Eye Cream to soften the skin around my eyes and used the Select Cover Up Concealer when I voiced my concerns about the dark circles that magically appears from nowhere when photos are taken of me. To my annoyance, my cheeks tend to shine after a short period of time. Pablo provided the perfect remedy through using the blot powder. Finally, he finished off by applying some lip conditioner to repair my dried lips and lock in the moisture.
There was an option to go for a full all over body spray tan done as the team from St. Tropez were there too but I passed up on it. I do wish I had take it up though – purely to see how I would have looked!
The hair stylists from Mark Hill were looking after the hair. We discussed trying a slick back hair look on me but then eventually decided against the idea. I have a rather large big forehead and for that reason we had all agreed I would look better leaving my hair just as it was, with the side fringe. So rather than change my hair, I watched leading hair stylist Penny Oliver work her creativity on a model – transforming her long straight hair into something much more glamorous in matter of minutes, using the Mark Hill curling wand and hair products. I was amazed by just how quickly the look could be achieved. The model's hair looked ready for the red carpet!
My BAFTA makeover experience is one to remember. I really had a wonderful time and wish to convey my gratitude to BAFTA, House of Fraser, MAC Cosmetics, St. Tropez and Mark Hill for making my day thoroughly enjoyable!
The Arqiva British Academy Television Awards will take place on Sunday 12th May, and you will be able watch them on BBC One and BBC One HD. Don't miss it!

FOLLOW ME ON
TWITTER
FACEBOOK