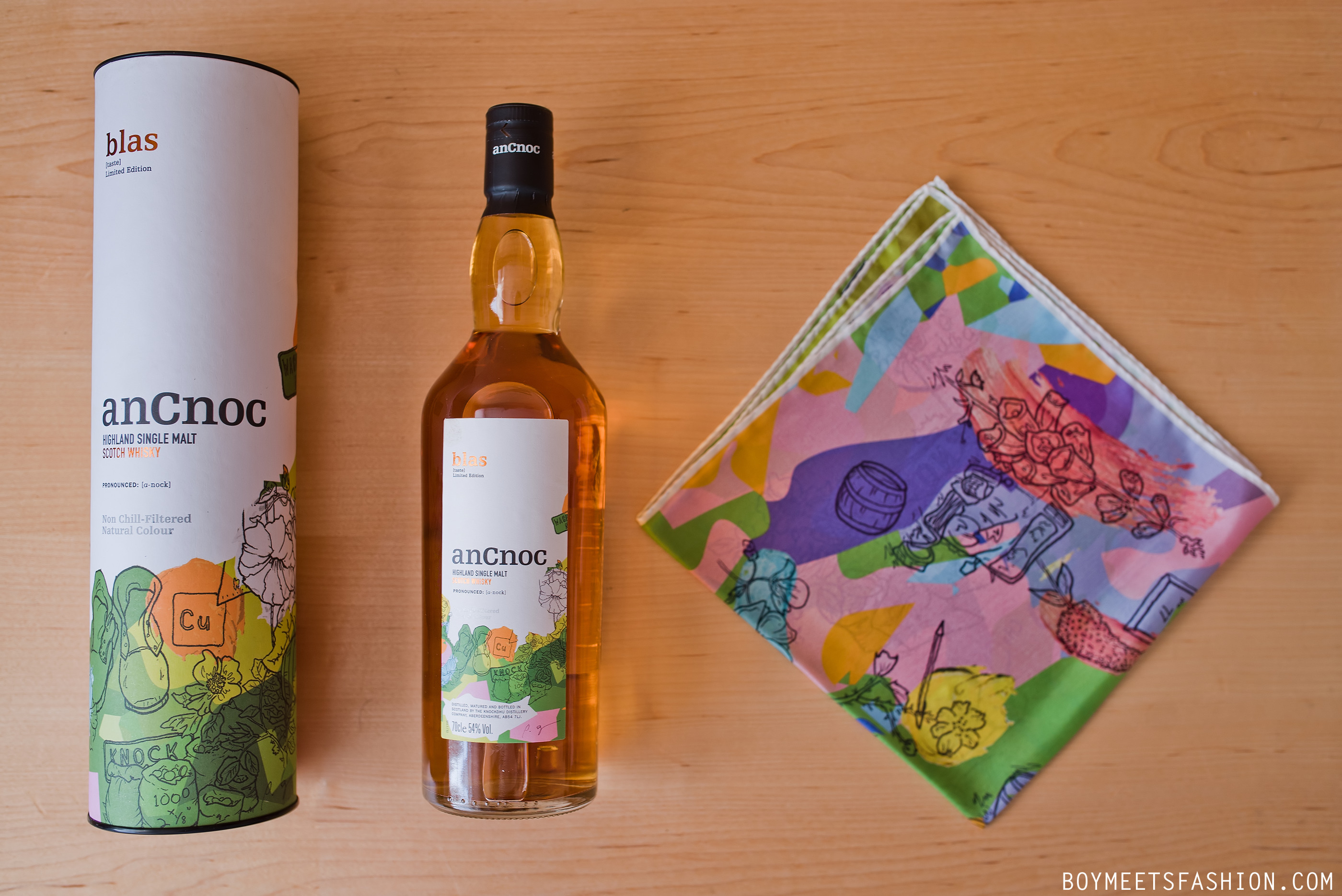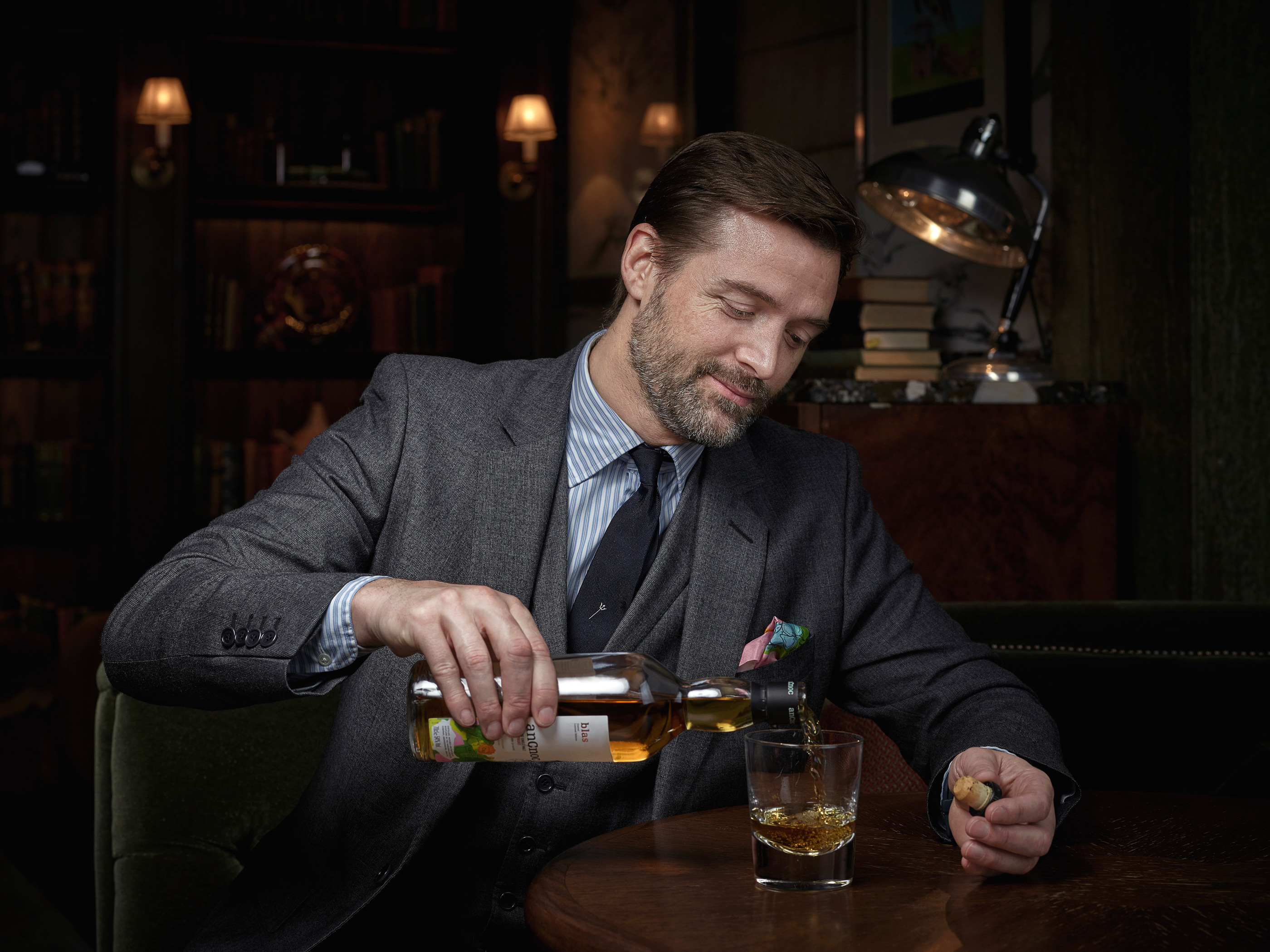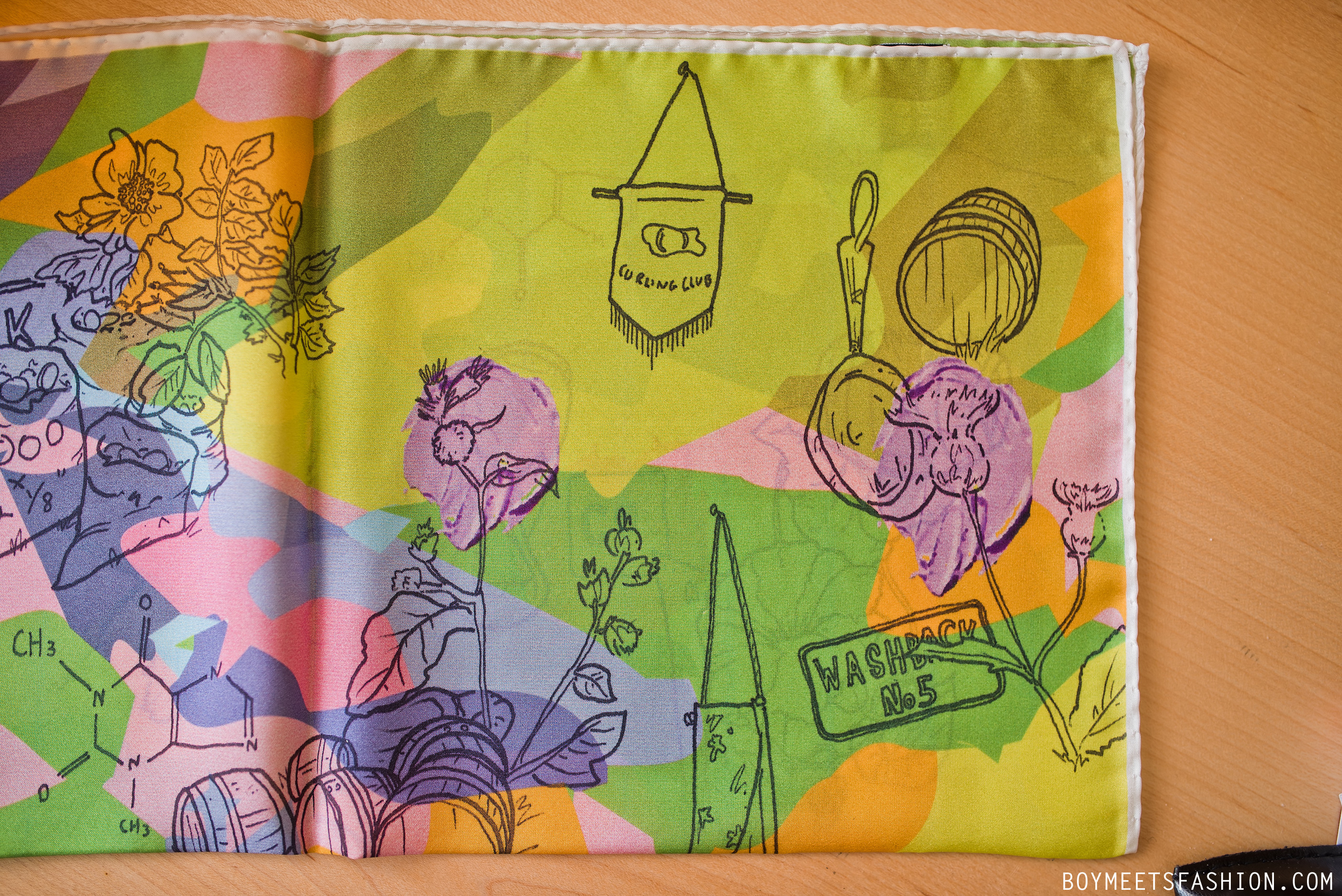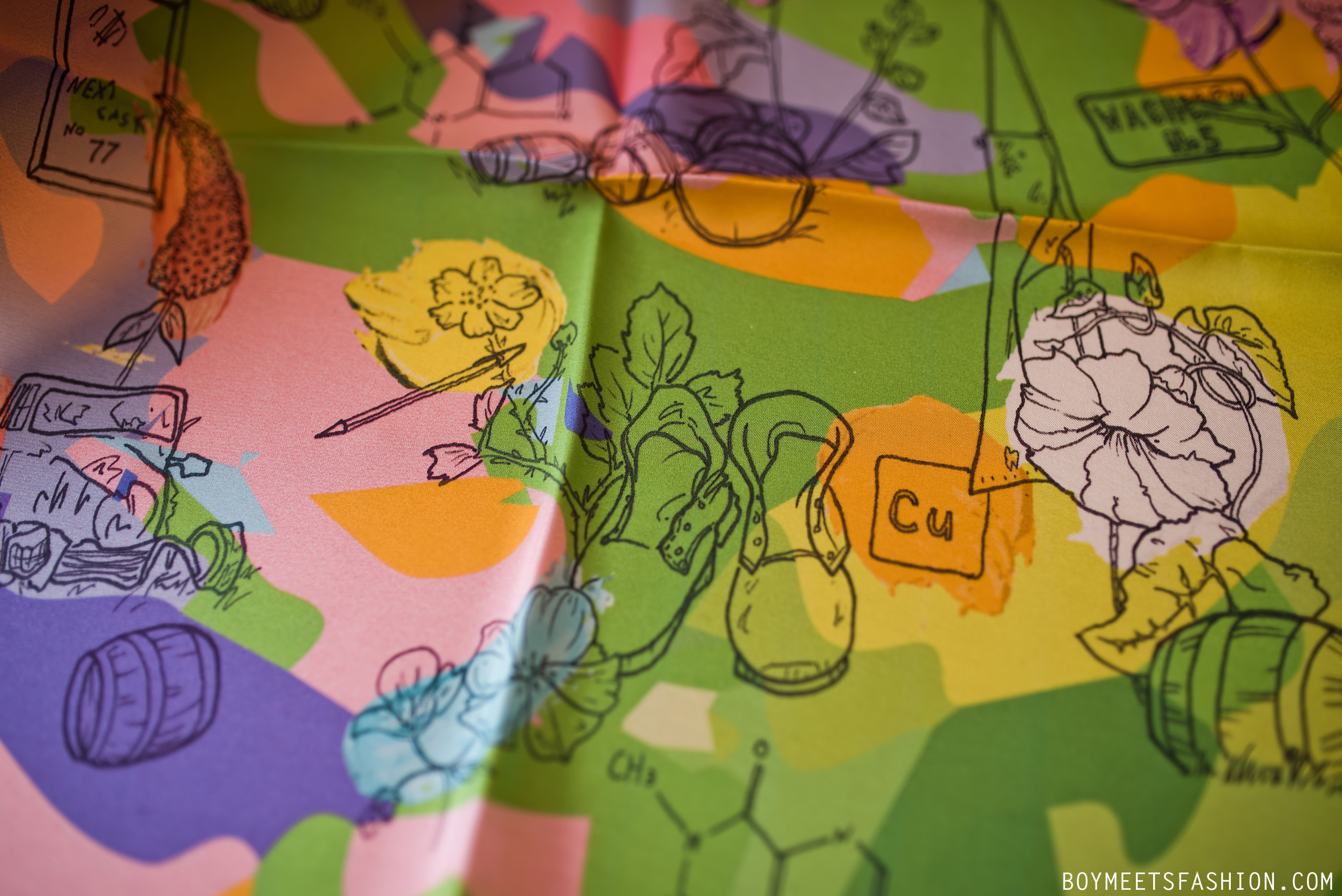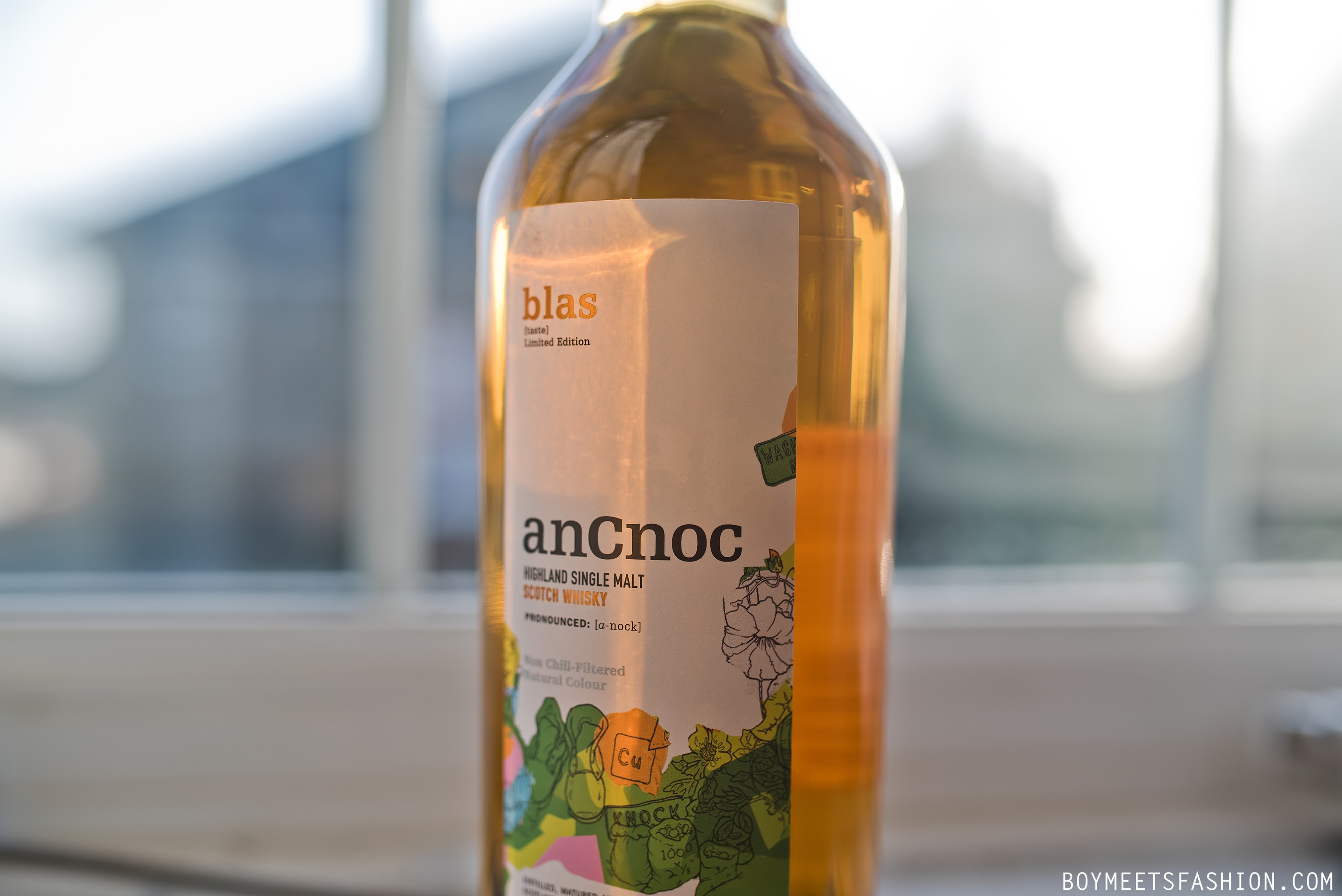 I love my Whisky and was delighted to be sent a limited edition expression called Blas which is created by Patrick Grant in collaboration with anCnoc. It is honey golden in appearance, with a scent densely sweet with fruity notes of lemon and candied orange peel. Give it a taste and Blas you immediately notice it is full bodied and oily.
It took Patrick over a year to design the bespoke print. He gained inspiration by the flavoured notes of the limited edition Whisky, and the production methods that were employed by the Knockdhu distillery. He spent much of his time at Knockdhu and was influenced by the landscape, the surrounding areas and getting to know the people who work at the distillery. Everything in print tells a story about the creation of Blas using anCnoc's history and tradition which formulates the aesthetic of the bottle. I was quite lucky that this limited edition Highland Single Malt Scotch Whisky came accompanied with a very special pocket square which matches the design of the label found on the bottle.
If you are interested in getting hold of the Patrick Grant limited edition Blas to try for yourself, it can be found in independent and specialist retailers across the country. Enjoy!